Bab Al Shams Desert Resort has launched a flash summer staycation sale, ideal for those looking at wallet-friendly options for the months of June, July, and August. Starting today till 31 August, the 'Desert Breeze Super Sale' invites UAE residents to indulge their spirits in an exclusive desert getaway, at one of the UAE's oldest and most beloved desert resorts. With mesmerizing views, exquisite flavours, and blissful pampering for company, extraordinary weekday escapes await you and your loved ones, for a limited time only!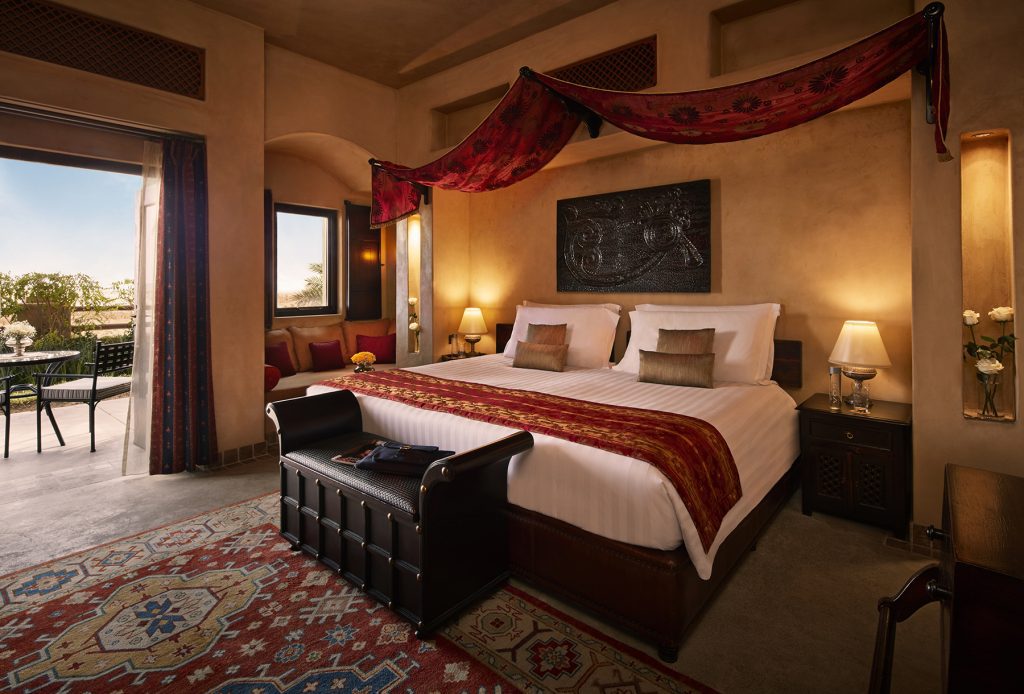 Rates start at AED 449 per night and include your choice of stay in a superior room with either a king bed or two single beds. Guests also have the choice to upgrade their packages to either a stay inclusive of next day breakfast at Al Forsan Restaurant or the half-board option (inclusive of breakfast at Al Forsan Restaurant and a complimentary dinner at the hotel's signature desert restaurant – Al Hadheerah). Making it all the more enticing is the 25% off available on F&B outlets at the hotel and desert activities including desert tennis, archery and horse riding.
Whether you choose to go camel riding or play desert tennis, or even, soak up the sun by the hotel's gorgeous family and kids pools overlooking the resort's low-lying dunes, there's no place quite like Bab Al Shams in the summer.
Overview:
Starting from AED 449 per night
Starting from AED 549 per night inclusive of breakfast in Al Forsan Restaurant
Starting from AED 649 per night inclusive of breakfast in Al Forsan Restaurant and dinner in Al Hadheerah Restaurant
The special rates are valid for a family of three (2 adults and one child under 3 years old)
Validity: 31 August 2021
To book: call +971 4 809 6150, email BAS.Reservations@meydanhotels.com, or visit babalshams.com!