Listen to this article
Are you preparing for your long-awaited beach vacation? Beautiful and breezy beaches are at the top of everyone's holiday wish list. A beach vacation is ideal for rejuvenating the mind and body. It is also a terrific method to have fun with your loved ones despite socially isolating yourself during such difficult epidemic times.
Whether you want to stay near home or go to your dream beach destination thousands of miles away, you may require some beach necessities. If you believe that a water bottle and some sunscreen are all you need to spend a few hours at the beach, keep reading to learn how to make your beach vacation more exciting!
Even if there are some apparent items to bring to the beach, we have compiled a list of 10 basics you must pack. A small preparation can go a long way, and our assortment of summer beach essentials will prepare you in no time. Let's go straight into the beach bag essentials.
LIMOS Waterproof Wet Bag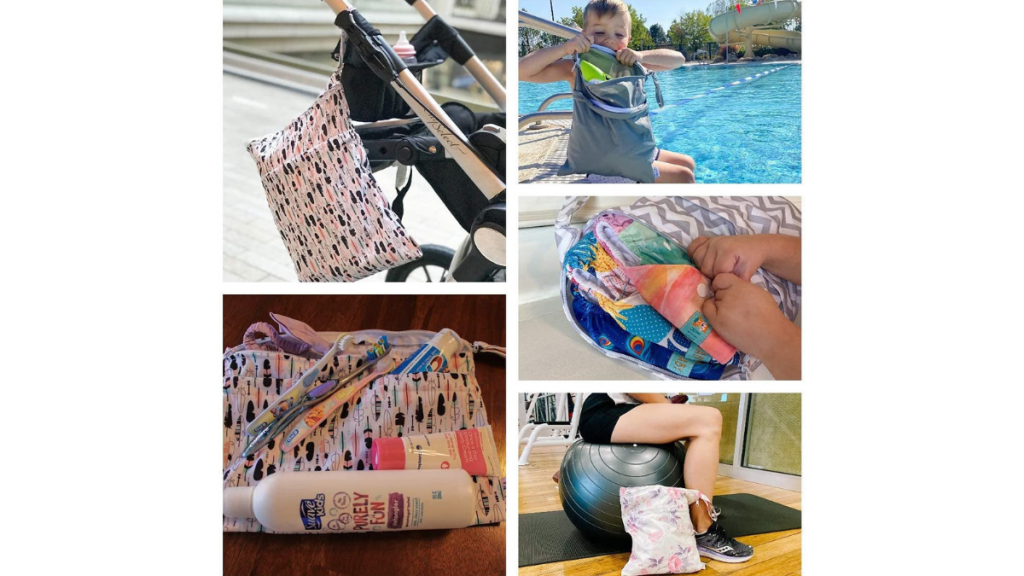 Carrying a waterproof bag when preparing for a beach vacation is common sense. Bring a waterproof backpack to the beach so that you may store your belongings without worrying about them becoming wet as you relax and enjoy your holiday. This bag is also helpful for transporting wet towels and other stuff. You can place them in a compartment apart from your other possessions to prevent water from seeping into different compartments.
LIMOS Wet Bag is a fashionable, stylish, and functional wet bag to suit all needs. This well-designed wet bag is lightweight and comfortable to carry wherever you go to keep anything you want dry inside, like clothes, books, cables, etc. Made from high-quality waterproof material, these wet bags are solid and durable. They can keep your valuables safe from corrosion and damage on rainy days.
You can keep this bag on the beach, pool, or shower. Please do not fold it or press it firmly. This bag has enough space to keep the change, cards, keys, and other valuables. It also has a double-zipper lock so that it won't open by itself.
ProCase Universal Waterproof Case
If you wish to bring along your pricey phone or other devices, such as a tablet or other items, you must bring a waterproof case for them. It will prevent your phone from getting wet while you're at the beach, plus you can use the touchscreen while it's within the cover! Some cases are so trustworthy that you can take your phone swimming with you. Your fantasy of taking underwater photographs of the ocean or sea is now a reality.
ProCase lightest and thinnest waterproof case for mobile devices is a breathable pouch with a zipper, and it is an ideal bag for extreme sports, such as surfing, kayaking, paddle boarding, etc. This fashionable waterproof phone case fits the needs of most people. It is 100 feet IPX8 Certified (submersible up to 2 meters) and can be used in any situation where you want to keep your valuables safe from rainwater or water splashes.
Exquisite design and high-quality material make this handy waterproof phone bag durable enough to be used repeatedly in many situations.
This ProCase waterproof case is easy to carry around and easy to keep out water, snow, and dirt. It is perfect for the beach, pool, fishing, swimming, boating or snorkeling, etc. It also has an innovative design on the side of the case that allows users to access the side buttons of their phone easily. It also arrives with a neck strap for convenient carrying.
Procamp Beach Umbrella 1.8Mtr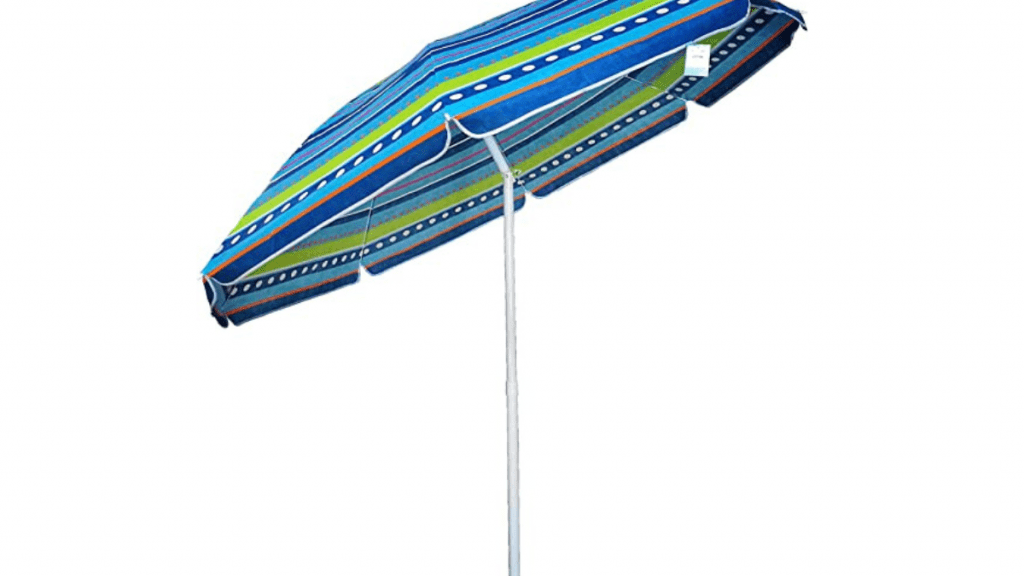 It is distinct from the umbrellas we typically carry in our bags to protect us from the searing heat and rain. The beach umbrella features a sand-settling anchor that prevents it from being blown away by severe winds.
You can prevent your beach items from overheating in direct sunlight and take swimming breaks. The beach umbrella is also crucial to avoid overheating and UV radiation exposure.
This umbrella is the best companion for beach lovers. This umbrella is lightweight and easy to fold. It is made of high-quality material and waterproof, so you do not need to worry that it gets broken by heavy wind or rain. This umbrella adsorbs sunlight effectively, providing superb UV protection and anti-aging properties. The silver coating inside the umbrella can block harmful UV rays from reaching you even when you are underneath the umbrella.
The 1.8M pole made of steel will give you extra strength to face any obstacles on your way. This umbrella is suitable for outdoor activities like the beach, camping, hikes, shopping, or picnic in the park during summer days.
NIVEA Sun Protect & Moisture Sun Lotion
It is general knowledge that conventional sunscreens inflict significant harm to the ocean and its inhabitants. Therefore, it is preferable to choose a sunscreen that not only shields you from the sun's damaging rays but also does not harm aquatic flora and animals. It is required for a beach holiday, but be sure the sunscreen is appropriate for red skin.
Nivea Sun Protect & Moisture Sun Lotion is a water-resistant moisturization lotion with SPF 50, UVA and UVB protection, and skin compatibility dermatologically approved. Applied to both face and body, it provides immediate UV protection for up to two hours and long-term UV-induced skin damage for up to four hours. It has a fast-absorbing formula that keeps skin hydrated and comfortable throughout the day.
It also helps reduce the risk of sun allergies by protecting against sunburn and prolonging the time between sunburns, helping teeth whitening and improving signs of aging. It also lowers premature aging around the eyes, neck, and chest area. It was designed for all skin types and helped with symptoms of uneven skin tone.
This lotion helps reduce the intensity of sunscreen stains after wash, so you will not get sunburned or burned during outdoor activities. It is dermatologically consented and suited for sensitive skin around the eyes and mouth. The formula also provides skin compatibility. The Nivea Sun Protect & Moisture Sun Lotion is also available in a larger version used on your face and body.
Unisex Sneakers Swimming Shoes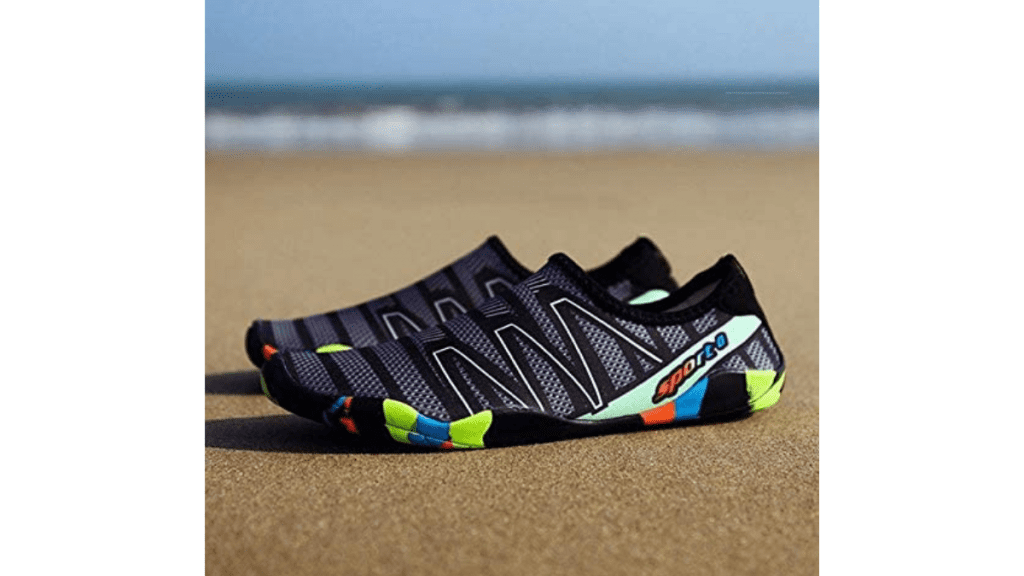 Whether beach slippers, slip-on, or completely converted mesh shoes, wear footwear that protects your feet from shattered glass shards, seashell fragments, and other debris. Rubber or plastic shoes that are simple to clean would be the best option in this situation; however, mesh shoes are also an option because they do not collect sand, are breathable, dry quickly, and can even be worn while swimming! It is an additional necessity for your beach trip.
These cool and stylish shoes are made of high-quality material and are elastic, soft, and comfortable. It has a fashionable design and excellent sweet color. You can wear them as a regular pair of shoes for going to work, school, family get-togethers or dates, etc., or you can also wear them as your guests' shoes when you go to the beach or other adventure places. They are both men's and women's shoes, so you will not be disappointed no matter which one is your favorite.
You will not be dissatisfied with this pair of stylish shoes! These shoes are breathable and give you an incredible feeling. They can protect your feet from sharp objects, water, and the sun, so they are incredibly light and portable. You can carry them with you to the beach or other outdoor activities.
Unique Steampunk Lens Retro Metal Frame Sunglasses
Remember to include these necessities for your beach vacation. Even if you don't typically use sunglasses, they will protect your eyes from direct sunshine, which can damage the eyes and impair vision.
Unique Steampunk Lens Retro Metal Frame Sunglasses has a unique design with a metal bowtie. It is comfortable to wear and looks fantastic on. The lenses give you 100% UV protection and are also ideal for riding your bike, hiking, or other outdoor activities.
You will not be disappointed by these Steampunk Lens Retro Metal Frame Sunglasses! These sunglasses are lightweight and easy to carry around. You do not need to worry that they will get broken or cracked due to the high-quality material used in their manufacture. These sunglasses are perfect for the beach, pool, fishing, boating, and snorkeling.
Picnic Mat Pad Portable Joyful Leisure Waterproof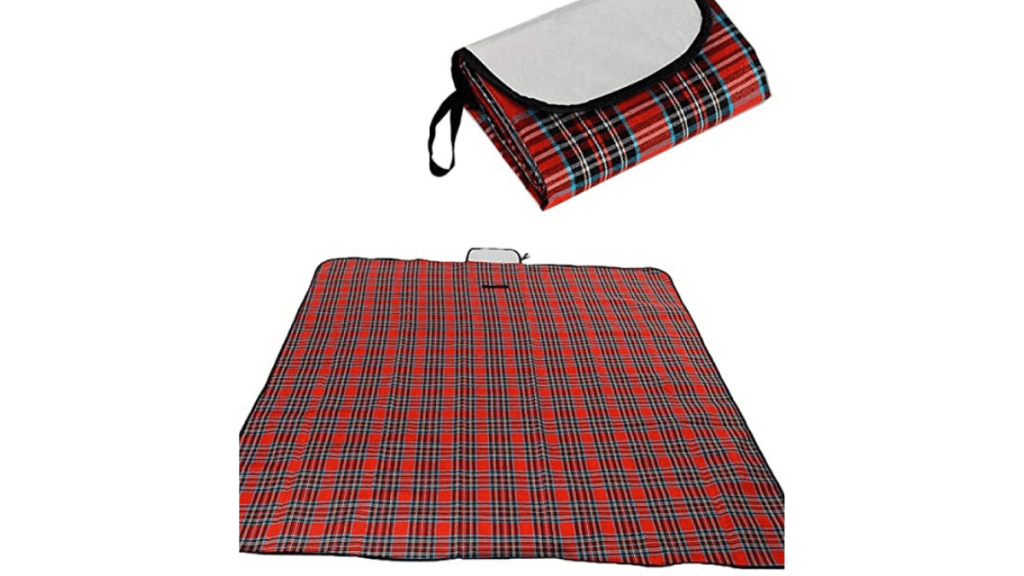 On the beach, practically everyone carries a beach mat or blanket on which they put their belongings and sunbathe. You should bring one of these mats on your beach vacation due to various causes. If the blanket is sufficiently thick, it will also protect you from the hot sand. It will also prevent sand from getting into your clothes. Additionally, you can use a towel as a beach mat.
We recommend utilizing mats manufactured from rain-repellent or parachute material. Some mats have pockets on all sides to place heavy objects inside as weights to prevent the carpet from blowing away in high winds!
This Portable Waterproof Picnic Mat Pad is made of high-quality material, so you can use it in the park, beach, or outdoors. It is soft and comfy, easy to clean, and large enough to comfortably perfect for gathering the entire family or a group of friends or couples. It is waterproof, moistureproof, and prevents sand penetration. The best thing about this picnic mat pad is that it effectively isolates small grass and fallen leaves!
You do not need to bother about the discomfort you usually get when lying directly on the ground because of grass or fallen leaves. In addition, it is both easy to carry around and very durable. You can also use this Portable Waterproof Picnic Mat Pad as a picnic or sleeping pad. It is perfect for camping, picnics, beach parties, and more! It also makes an excellent gift for your friends.
Zoggs Women's Graffix Hi Front One Piece Swimsuit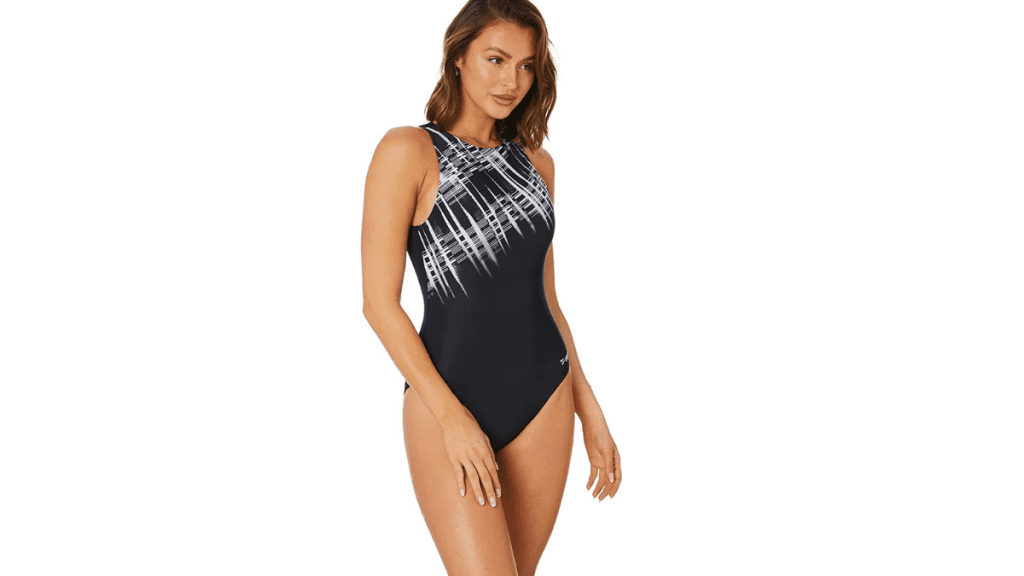 Bring a swimsuit or swimming suit with you if you are taking a beach trip. Should you have concerns that you will not have a suitable place to change into your swimsuit, wear your swimsuit under shorts and a t-shirt or a swimsuit cover-up that you can remove at the beach.
Zoggs Women's Graffix Hi Front One Piece Swimsuit is a summer swimsuit made with Ecolast+ material with chlorine resistance. It is made with 55% recycled polyester, making the swimwear fabrics durable and high quality.
The fabric provides a higher neckline coverage and a medium leg height, making it perfect for swimming and water activities. The swimsuit has a four-way stretch, which allows you to move freely while wearing it. It is easy to clean and dryer safe.
Women Beach Hat Summer
Women's hats are an absolute need! In addition to making you appear great and attractive, a lovely hat will prevent premature skin wrinkling. It will protect both your eyes and face from direct sunlight.
This Women Beach Hat Summer Bowknot Hat is made of straw and is an accessory that you can wear to protect your head and face from the sun; it will also keep you cool when you are at the beach, pool, or other water activities.
You will not be disappointed with this cool and stylish hat! It has a wide brim that gives a good shading effect, which helps protect your skin. It is carefully handmade with high-quality material. It's made of light cotton fabric and lined with a soft inner fabric. It is easy to wash and dry.
YFung Dry Snorkel Set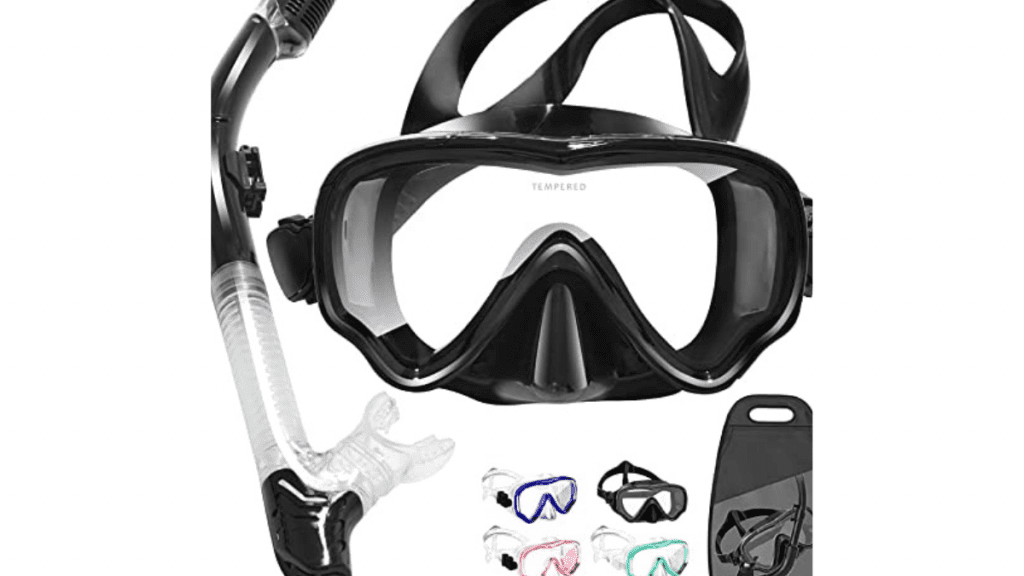 You should bring a snorkeling kit near a reef or diving spot. However, if you want to snorkel with an expert diving group, you will receive a complete swimming outfit with snorkeling masks. Nonetheless, one can never be too cautious. Carrying a pack will save you a great deal of time and money if you want to go diving alone or if you want to avoid a situation in which you don't have enough equipment or snorkeling gear.
YFung Dry Snorkel Set has a broad view lens made of high-quality tempered glass. It is anti-fogging and fogging, so it will not produce water when in use. In addition, it is made with food-grade material and is safe to use.
The snorkel set also comes with a silicone mouthpiece, which is very comfortable to wear. It has a wide angle for better viewing and is ideal for swimming and other water activities. Also, the snorkel set is lightweight. Men and women can use it, and the manufacturer guarantees 100% satisfaction.
Beach Packing Tips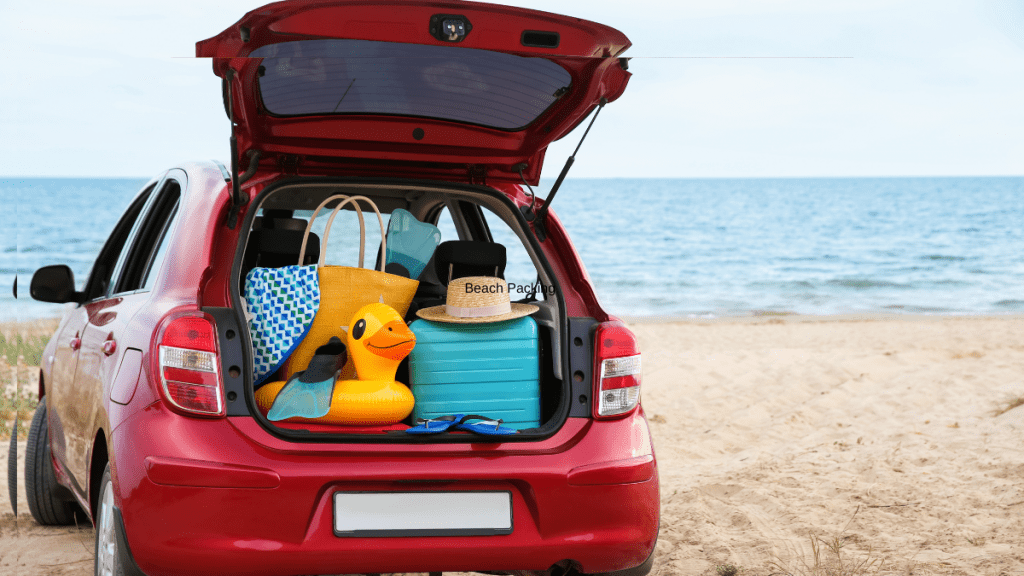 When the sun is out, many people flock to the beach for fresh air and a day of sandcastle building. They want to cool off by swimming and engaging in water sports activities. Plan and prepare carefully to make the most of your summer beach vacation. Pack lightweight and breathable clothes, as they will dry quickly and not cause rashes. When going on a beach vacation, it is usually best to avoid wearing faded and worn-out t-shirts. Instead, opt for a floral fragrance, which will keep you feeling cool on those itchy summary days.
Although a beach vacation is not complete without a swimsuit, it is prudent to pack dry clothing. Carry a few lightweight shrugs, wraps, T-shirts, or cover-ups for a quick change. Bring flip-flops or water sandals for footwear. If you wear glasses or corrective lenses and do not want to lose out on these exciting water sports, invest in a prescription snorkel mask of high quality. It will allow you to participate in all activities without worrying about your lenses or glasses.
Avoid bringing unneeded items to the beach if you wish to make every moment memorable. Take only a few essential things with you and leave the rest at your hotel or resort.
Conclusion
If you are planning a beach trip shortly, include all the items above to make your journey smooth and convenient. Also, decide for yourself what other products you need, such as any medications you believe you might require in an emergency and any medicines you take regularly. Ensure that you have fun, but also that you do so safely.