You might be ignoring these coronavirus symptoms
Every day, doctors are learning more about how the coronavirus presents itself in your body, and every day their description of symptoms becomes more nuanced. While you've heard about the most common—cough, shortness of breath, fever, chills, muscle pain, sore throat and new loss of taste or smell—others are harder to link to COVID-19. Here's a list of 7 coronavirus symptoms you might miss.
You've Got Sudden Tummy Trouble
A quick patch of diarrhea or vomiting might have been a bad hamburger you ate, but don't discount the fact that it could have been coronavirus. "A recent analysis of more than 200 people admitted to three hospitals in Hubei, China—the province where the virus called SARS-CoV-2 originated—with mild cases of COVID-19 found that almost 1 in 5 had at least one gastrointestinal symptom, such as diarrhea, vomiting, or belly pain," reports WebMD. Sometimes, it has been reported, this gastrointestinal discomfort has been accompanied by chills or body aches.
You're Not Feeling Hungry at All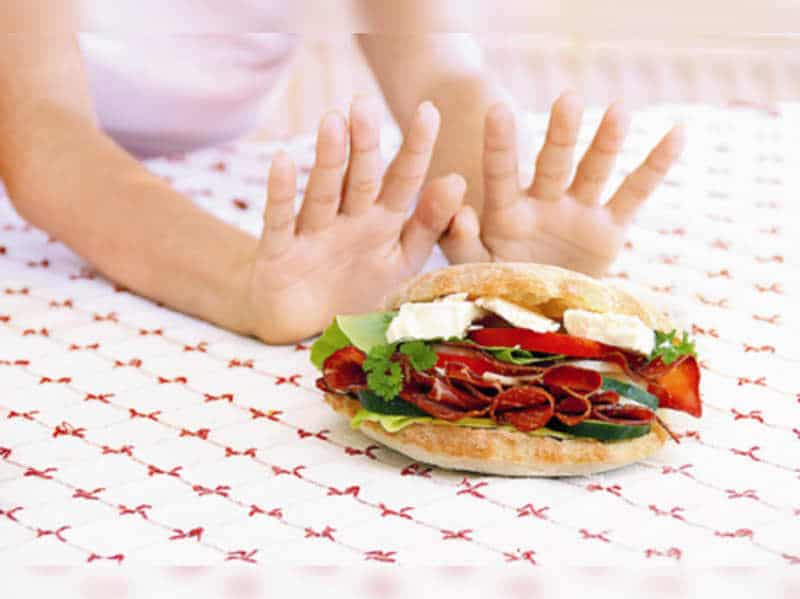 "Nearly 80% also lacked an appetite," says WebMD about those patients studied in China. Given that some patients also lose their sense of taste and smell, it's not unusual that they wouldn't crave food.
You've Taken a Fall
"Among seniors, a COVID-19 infection can be accompanied by disorientation and confusion," reports The Scientist. "Researchers from the University of Lausanne Hospital published clinical guidelines in the Revue Medicale Suisse for diagnosing elderly patients with COVID-19. The common symptoms they highlight include falls and delirium in addition to fevers and GI issues."
You Feel Like You Had a Stroke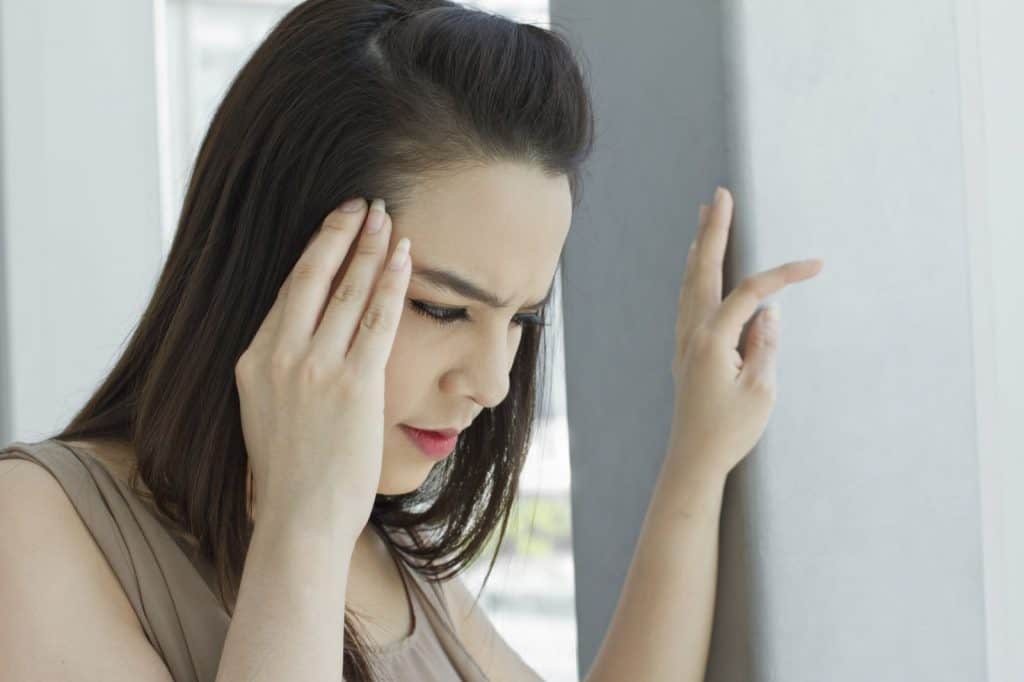 You might have, and it might have been tied to the coronavirus. "Among adult patients, scientists around the world have observed a correlation between SARS-CoV-2 infection and dangerous blood clots, even among patients who wouldn't usually be at risk," reports The Scientist. "In a recent report in the New England Journal of Medicine, researchers described five patients between the ages of 33 and 49 in New York City who were admitted to the hospital suffering severe strokes in conjunction with COVID-19. Only one had a prior history of stroke."
You Have a Chickenpox- or Frostbite-Like Rash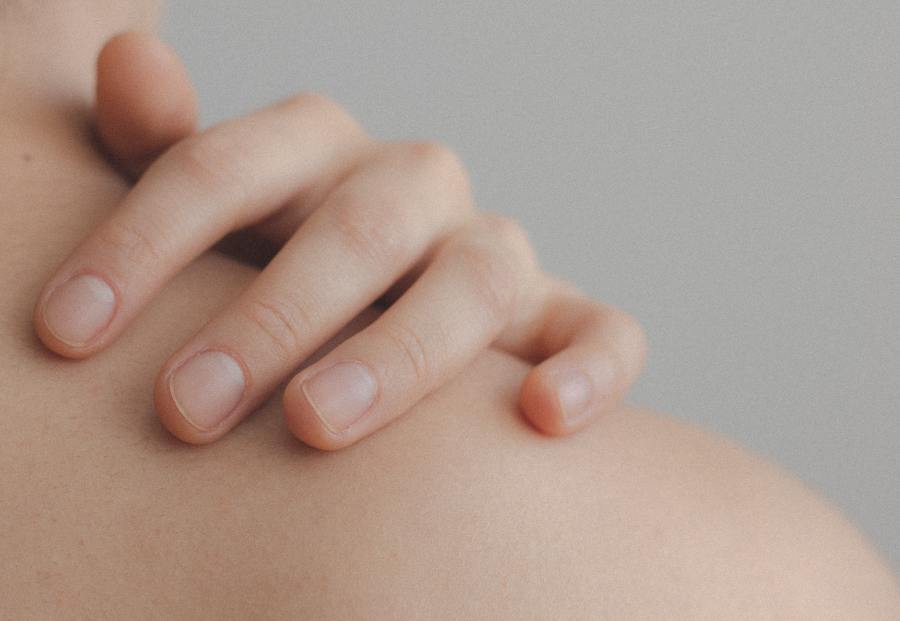 One in five patients in one Italian study had a skin issue. And a rash on the legs or feet—sometimes called "COVID toes"—isn't uncommon. "It is not yet known what causes the clotting tendency in these patients, but there is some suggestion that the virus may overstimulate the immune system in certain patients," Dr. Joanna Harp, a dermatologist at Weill Cornell Medicine in New York, told ABC News. "And this overzealous immune response could somehow trigger a downstream clotting tendency."
You Have a Fever—And Don't Know It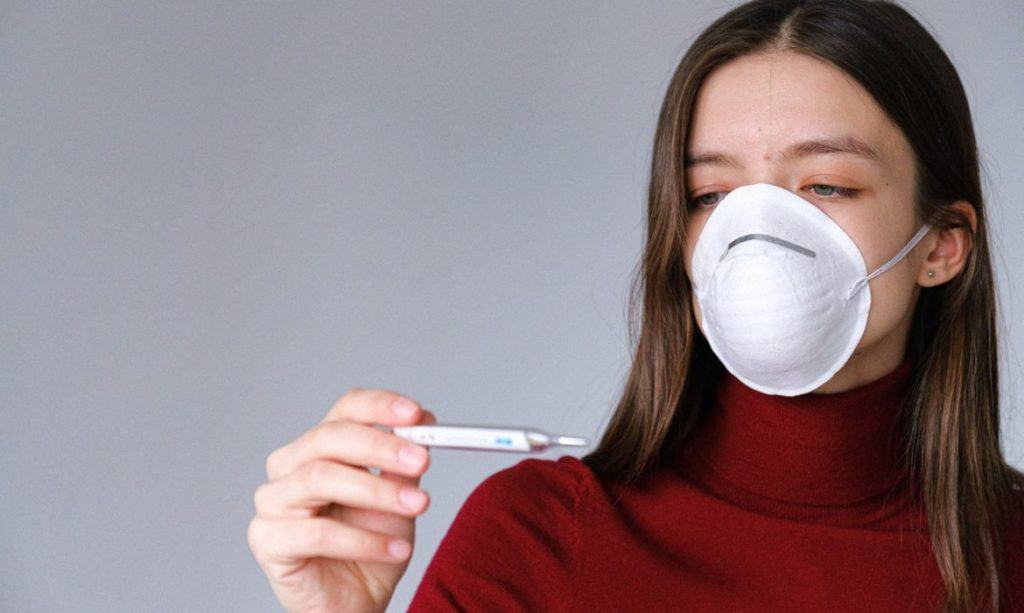 A passenger recently deboarded a plane in Honolulu, Hawaii, and said he felt just fine. But when officials checked his temperature, he had a fever—and, after a swab test, he tested positive for COVID-19. "He felt fine, he had no symptoms, he had no cough, he had no shortness of breath, and was surprised that we found a fever in him," said Dr. James Ireland, Aircraft Rescue & Fire Fighting Medical Director, according to Khon News. The takeaway: Take your temperature occasionally even if you think you're OK.
You Have No Symptoms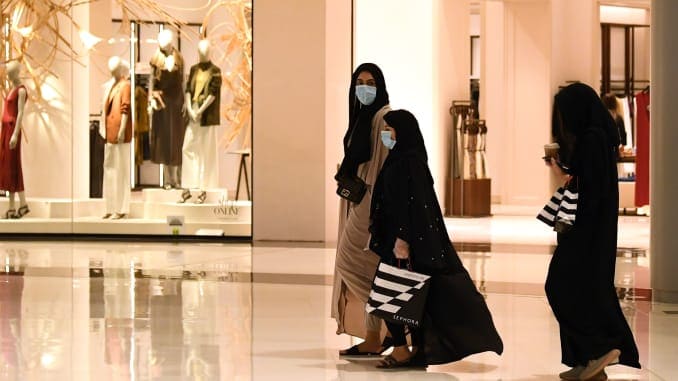 "One of the [pieces of] information that we have confirmed now is that a significant number of individuals that are infected actually remain asymptomatic. That may be as many as 25 percent," Dr. Robert Redfield, Centers for Disease Control and Prevention (CDC) director, said in an interview with WABE. "Asymptomatic" means you won't feel sick but are carrying the virus and can transmit it to others, which is why it's important for all of us to follow social distancing.
And Don't Forget These Most Common Symptoms
According to the CDC: "COVID-19 affects different people in different ways. Infected people have had a wide range of symptoms reported—from mild symptoms to severe illness.
Symptoms that may appear 2-14 days after exposure to the virus:
Cough
Shortness of breath or difficulty breathing
Or at least two of the following:
Fever
Chills
Repeated shaking with chills
Muscle pain
Headache
Sore throat
New loss of taste or smell
If you develop any of these emergency warning signs for COVID-19, get emergency medical attention immediately:
Trouble breathing
Persistent pain or pressure in the chest
New confusion or inability to arouse
Bluish lips or face."
To stay at your healthiest during this pandemic, if you have doubts that you were infected, please visit covid screening center and get yourself tested.
---
---