Listen to this article
DoubleTree by Hilton Resort & Spa Marjan Island has a well-deserved break on 650 meters of white sandy beach and 8 swimming pools, including an indoor pool for adults and a floating sea pool. Reconnect with your family and spoil them at the award-winning family resort with extensive kids and leisure facilities, including an indoor kids club, outdoor playground, and Pirate Boat Water Park, in addition to a wide choice of dining experiences with 13 restaurants and bars to choose from. And now, they are even offering something more to make your staycation experience the best!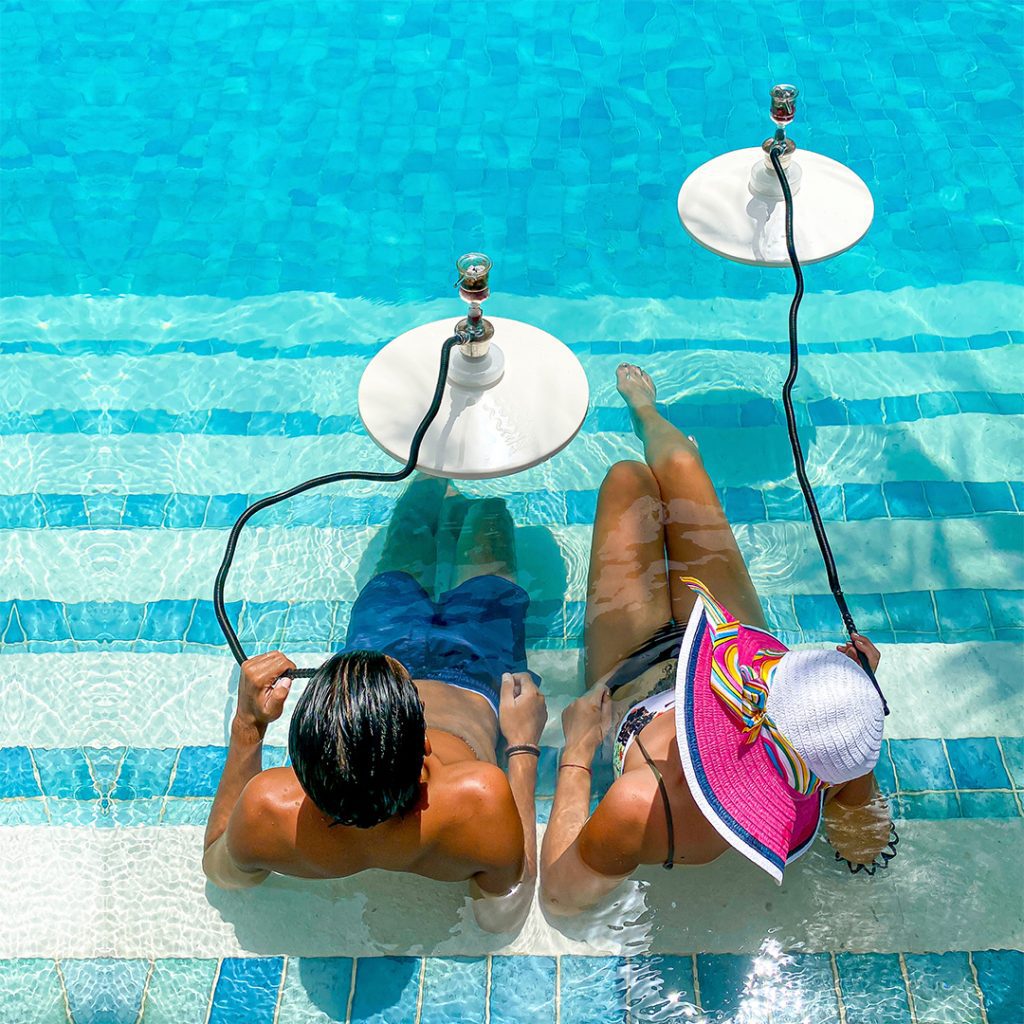 Floating Shisha
If you happen to be a shisha or hookah fanatic, then you must be aware of the incredibly annoying task of getting out of the water, either the pool or the ocean, to have a few puffs of your favorite flavored smokes.
Now Get ready for a unique and flavorful smoke right in the water!
Shisha with a splash? Relax in the pool with our wide variety of Shisha flavors served on a floating base at the Adults Pool at AED 70.
Floating Sea Pool
A stunning floating sea pool with a walkway in the middle of the azure blue waters of the Arabian Sea, with sunbeds for guests to soak up the sun and enjoy panoramic views.
Guests can swim or walk up to the floating sea pool and enjoy glorious views and great weather amid the sea. The stylish facility is also available to host private parties, cocktail receptions, and exclusive dinners.
Contact & Location
DoubleTree by Hilton Resort & Spa Marjan Island, Ras Al Khaimah
Phone- +971 7 203 0104 or +971 7 203 0000