Tough Mudder is a mud and obstacle course designed to drag you out of your comfort zone by testing your physical strength, stamina, and mental grit. With no podiums, winners, or clocks to race against, it's not about how fast you can cross the finish line. Rather, it's a challenge that emphasizes teamwork, camaraderie, and accomplishing something almost as tough as you are.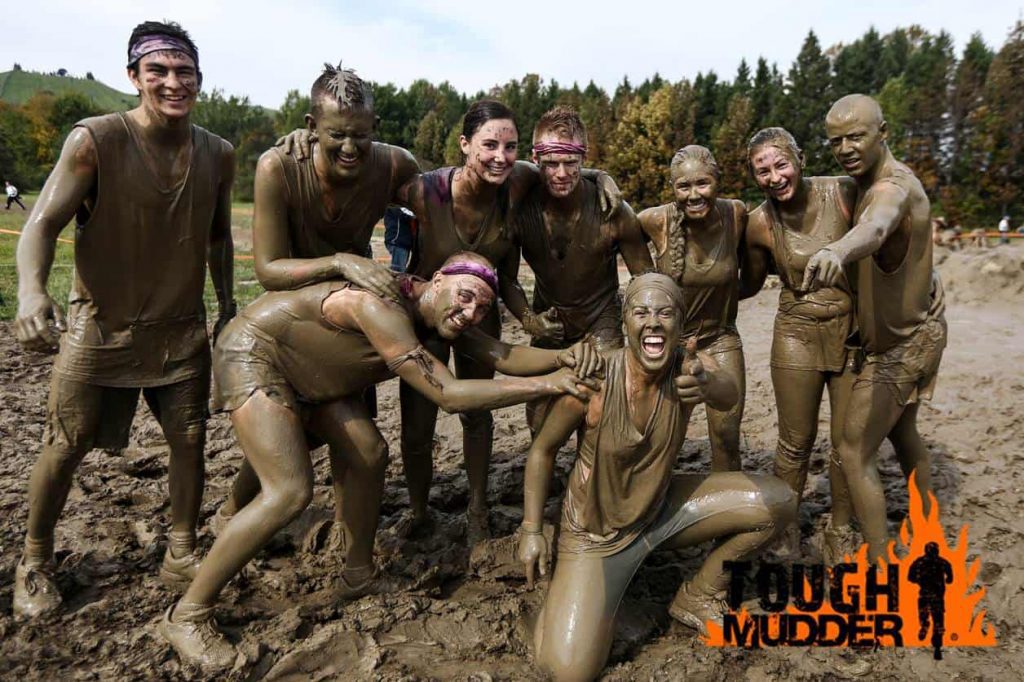 2021: Ras Al Khaimah Tough Mudder
Kick-off your Mudder year in the Adventure Emirate of Ras al Khaimah at the stunning Mina al Arab Island location.
With more obstacles, more innovation, and more mud-soaked mayhem than ever before, new event formats to the GCC, and a next-level Mudder Village afterparty, you can't miss this event.
Tough Mudder 5K – a 5k challenge with 13+ obstacles
Tough Mudder Classic – a 10k+ challenge with 25+ obstacles
Tougher Mudder RAK – What you have all been waiting for – a competitive Tough Mudder race. Taking place on the Tough Mudder Classic course, but with prizes for the fastest times logged.
Participants aged between 14 and 17 on race day doing Tough Mudder must be accompanied by a participating adult aged 18+.
Tough Mudder 5K
Tough Mudder 5K is chock-full of 10 best-in-the-industry obstacles and challenges. But it's not a race – it's a collaborative teamwork challenge that makes running a team sport. It's a unique experience that'll test your toughness, put a smile on your face, and leave you feeling like a badass.
Tough Mudder Classic
Tough Mudder Classic is 10+ kilometers of mud-soaked mayhem absolutely loaded with at least 25 best-in-class obstacles on Every. Single. Course. That's right – we're bringing you double-digit innovation and more obstacles than ever.

Tougher Mudder
10+ Kilometers 25+ Obstacles. Brand new obstacles and thick mud await you on a course that will test you and your team in ways that will have you working together like never before.
So get your team together, start your preparation and be ready to take that step outside your comfort zone. You're going to need all the help you can get.
When you are done conquering the course, waiting for you in the village will be entertainment, street food, craft beer and good times. The perfect place to celebrate with your team.

Contact and Location
For more information, please visit www.toughmudder.ae