The UAE is going to Mars. Check out the plan for Hope orbiter
If all goes smoothly by 2022, three spacecraft will launch toward the Red Planet, including the Arab world's first interplanetary probe, dubbed Hope Mars Mission.
What is Hope Mars Mission?
The Hope Mars Mission, also called the Emirates Mars Mission, is the first uncrewed, interplanetary satellite spearheaded by the United Arab Emirates. In fact, the Hope satellite is the first planetary science mission led by an Arab-Islamic country.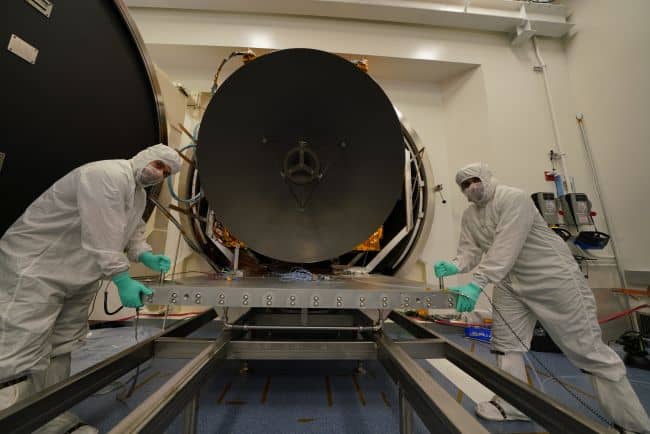 The Hope mission began with an order from UAE Prime Minister Mohammed bin Rashid Al Maktoum: Send a UAE-built science probe to Mars before the country's 50th anniversary in December 2021, within a set budget. However due to Coronavirus pandemic travel restrictions, the mission is rescheduled till 2022.
The schedule of Hope
The launch will come soon after another major milestone for the country: In September 2019 its first space flyer, Hazzaa Ali Almansoori, launched aboard a Russian Soyuz rocket and spent a week living and working on the International Space Station.
Hope has finished construction and was scheduled to launch next summer. But now, if all goes well, the UAE will become the fourth or fifth country to orbit Mars by 2022. While the country's newly minted scientists are dedicated to learning something new about Mars, inquiry wasn't the motivation for the mission.
"Going to Mars was not the main objective," Omran Sharaf, mission lead for the Hope spacecraft, which is also known as the Emirates Mars Mission, told Space.com. "It's a means for a bigger goal: to expedite the development in our educational sector, academic sector."
Objective of Hope Mars Probe
"We're not there just to declare arrival to Mars," Al Amiri said. "It doesn't really make sense to call it planetary exploration and just make it about technology demonstration and about arrival."
From that consultation, Al Amiri and her colleagues found a mission for the mission. "There was a large gap in the complete understanding of the atmosphere of Mars," she said. "We don't have a full understanding of the weather system of Mars throughout an entire year."
Hope aims to monitor what's happening in the Martian atmosphere for a full local year, including making connections between layers of the atmosphere. That will help scientists understand not only Martian weather, but also how Mars has lost some of its atmosphere over billions of years of planetary history.
---
---