The Happiest Event Of The Year Is Back Again!
The fourth edition of Ras Al Khaimah Happiness Festival is getting inaugurated on 11th February 2022 at Marjan Island Corniche RAK. Organised by Ras Al Khaimah Exhibition Centre, RAK Chamber of Commerce and Al Marjan Island Company, the event will be open from 4:00 PM until 10:00 PM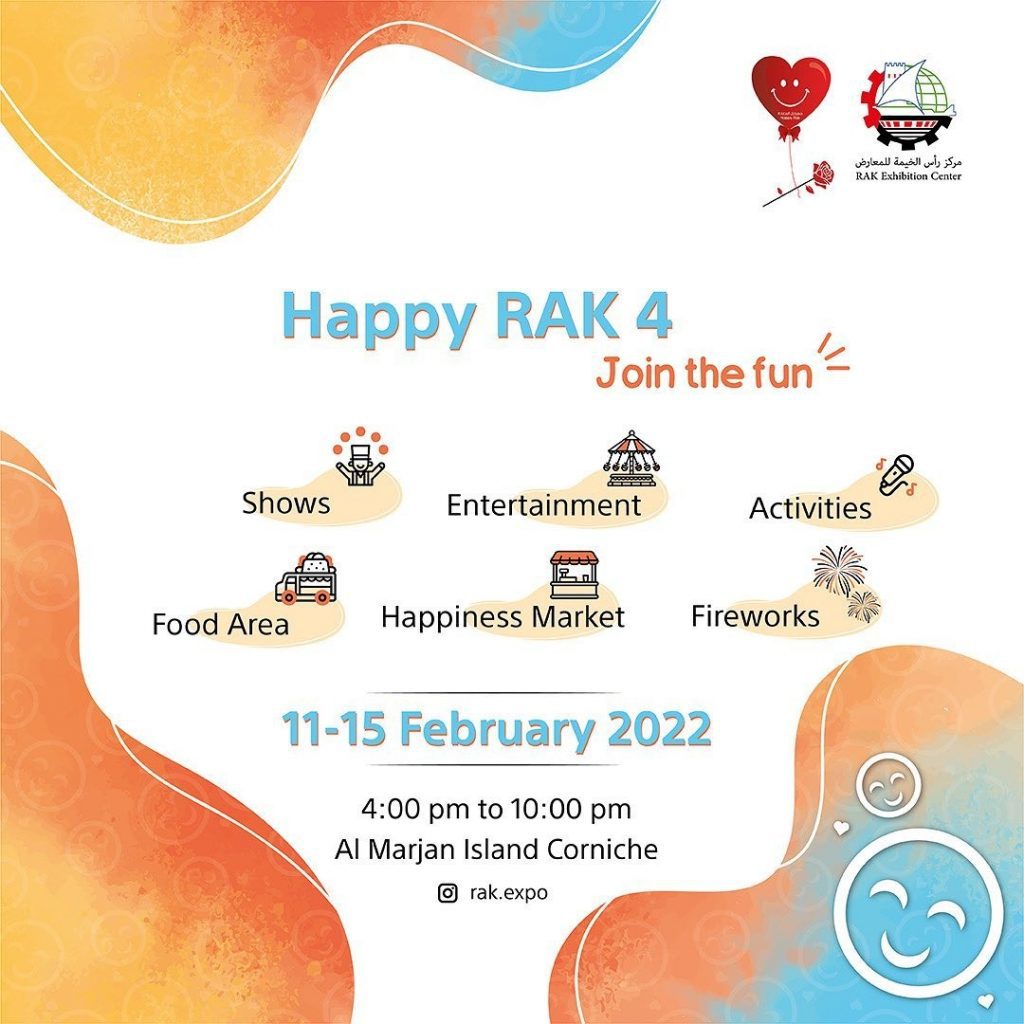 Mohammed Hassan Al-Sab, Director of the Ras Al Khaimah Exhibition Center, reviewed the activities of the festival for this year, which include several activities, entertainment games, activities and wonderful promotions, in addition to the participation of 10 diverse exhibition teams, from Saudi Arabia, India and the Philippines, in addition to Emirati popular shows, as well as the launch of games The fireworks that the Emirate of Ras Al Khaimah is famous for, and which it topped in the Guinness Book of Records for the longest series of fireworks for three consecutive years, will be launched on the second day of the festival starting on Saturday 12th.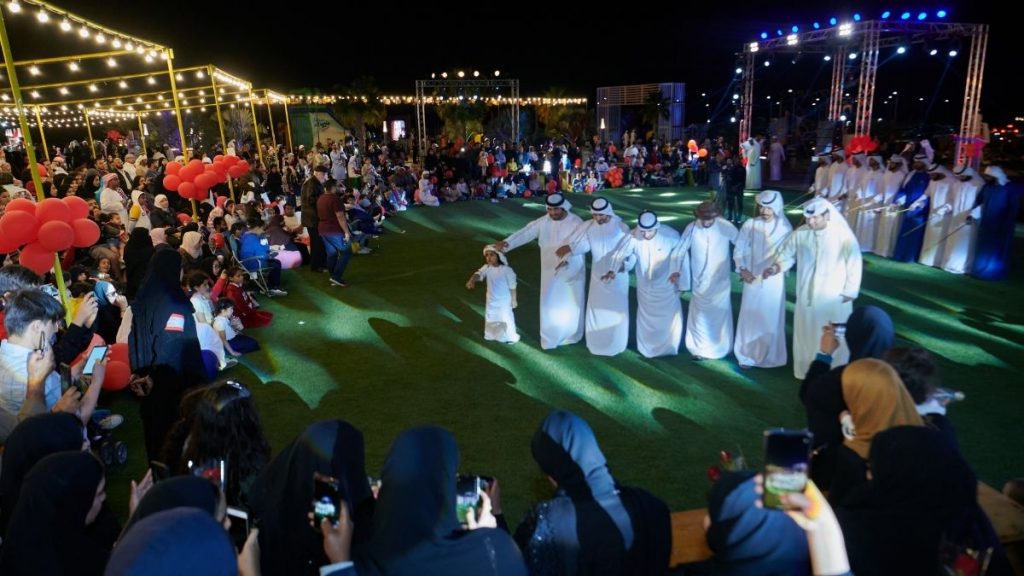 In order to facilitate the festival audience, he added, the festival area was divided and categorized into 5 areas:
Happiness Area
Spring Area
Theatre Area,
Winter Area, and
an area for a large yard displaying classic cars for car enthusiasts.
The festival also includes a restaurant area that includes about 15 restaurants.
Festival Dates
11th February to 15th February
4:00 PM to 10:00 PM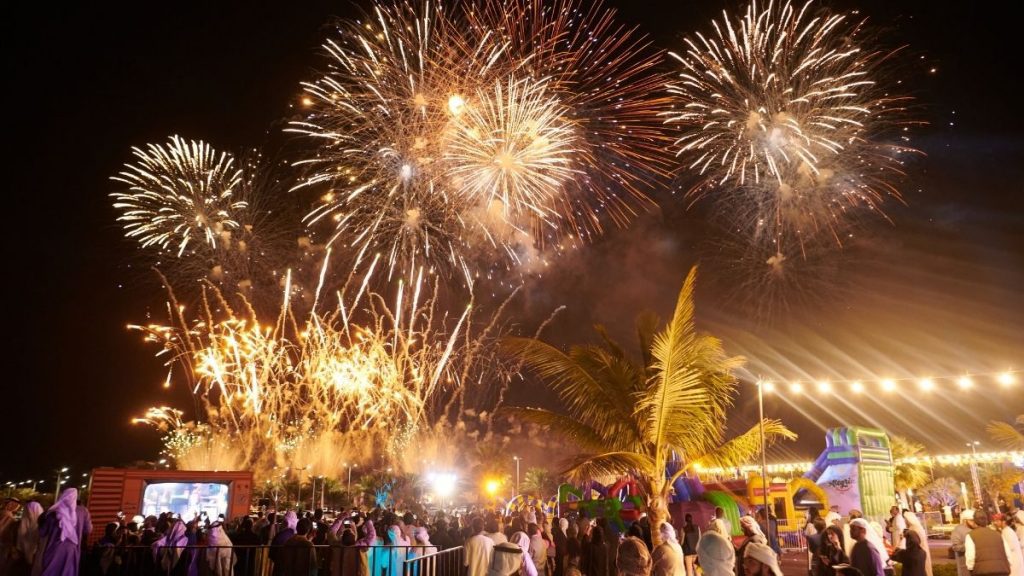 He said the reason is that the festival's Supreme Organizing Committee was keen to make all the arrangements and equipment necessary for the success of the events, and to receive the public with flowers and gifts, and to ensure that the festival came out in an outstanding manner that meets the aspirations of visitors and the large audience, who is keen to attend the festival and follow its interesting and distinguished activities, which were carefully selected to suit the needs of Everyone and all ages, after it became the Basma Festival in the Emirate of Ras Al Khaimah, and succeeded in putting its name on the calendar of distinguished events in the region.
Location