Thattukada – The Street food of Kerala, now in Ras Al Khaimah
Those straight-out-of-pan dosas, the meatier parottas, the glutinous bulls-eyes and the red-hot bajjis. Add to that some kuppa (tapioca), kanji (rice gruel) and a double omelette. Thattukada, for the regular foodie, is synonymous with gastronomic orgy: the food served here is piping hot and more than satisfying.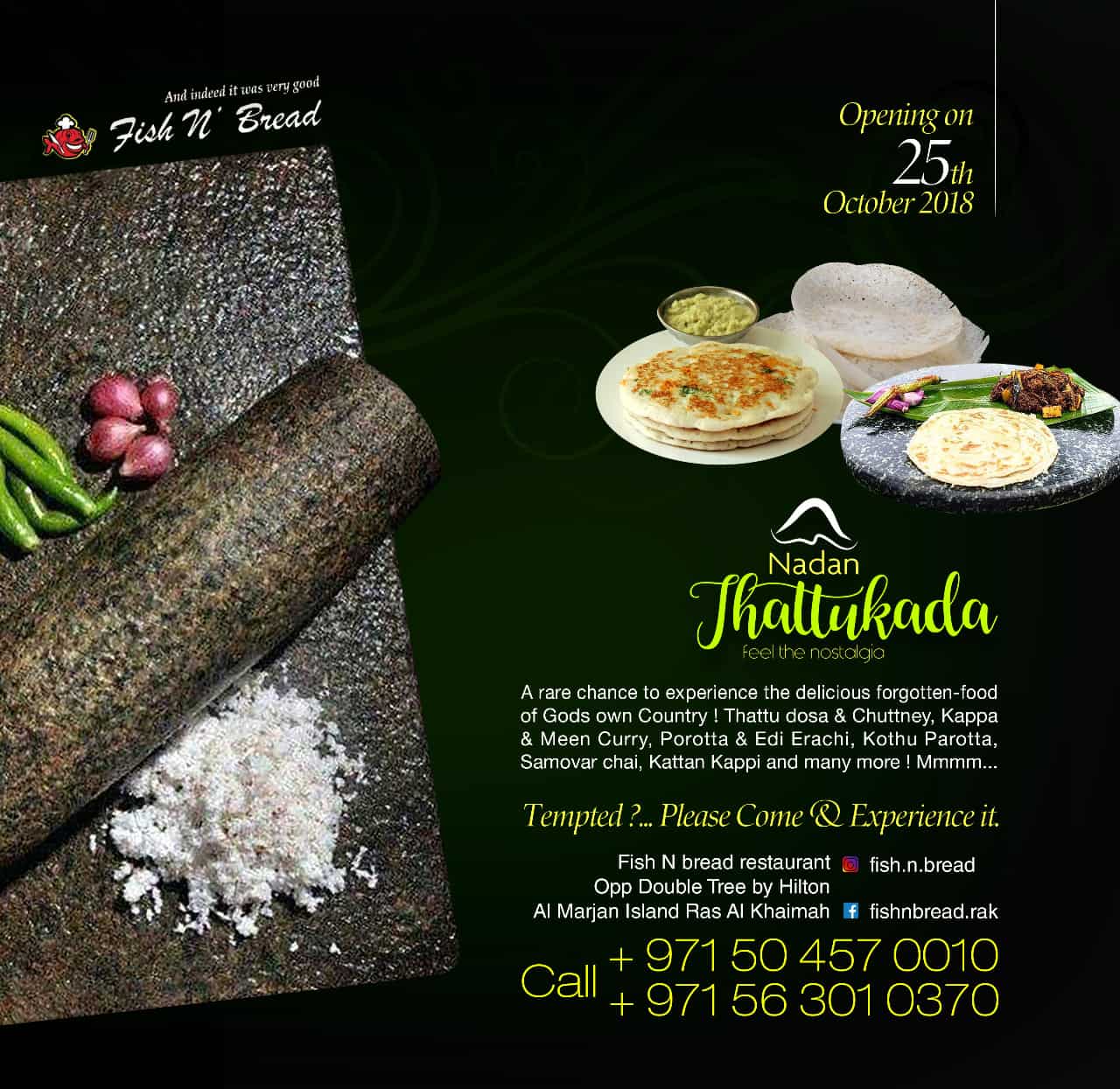 The food will be prepared right in front of your eyes and is served hot. Add to that the speed of service, views and quality, this going to be a major hub for the lovers of South Indian Cusine.
The Menu
The hot and tasty menu of Fish N Bread Thattukada is exhaustive and by no means "expensive". For as low as AED 15 you can grab 3 dosa, coconut chutney along with egg Omelette.
Dosa with egg omelette & coconut chutney
Parotta
Chicken fry
Beef curry
Beef Roast
Tapioca
Black coffee
and much more
Where in Ras Al Khaimah?
Now relish and cherish the street food of Kerala in Ras Al Khaimah. Thattukada is now open in "Fish n Bread" the first containerized dine-in restaurant in Ras Al Khaimah. With seaside views of dusk, this affordable yet amazing food joint is surely going to satisfy your taste buds
Contact and Location
Phone: 050 457 0010
Address: Fish N Bread, Marjan Island Blvd – Ras al Khaimah