Listen to this article
Hilton Ras Al Khaimah Beach Resort plans to entertain guests with an exciting lineup of stay and relaxation experiences this summer.
Those looking for idyllic beachside getaways need not look further than the beautiful villas of the Hilton Ras Al Khaimah Beach Resort. With prices starting from AED 750, guests can relish tranquillity as they unwind at the resort's offerings. For those booking for a minimum of 3 nights from June 15 – September 15, 2022, receive a voucher for activities around Ras Al Khaimah, including 2 free Jais Sledder tickers, 30% off Jebel Jais attractions including Jais flight, Jais sky tour, 1484 by Puro and Jais Sledder (for additional tickets) along with complimentary bus shuttles from different points in the city on Wednesday, Friday and Sunday.
Prices: starting from AED 750 per night, per villa
Date: June 15 – September 15, 2022
SUMMER SURPRISE
Rejuvenate and relax in the serene surroundings of The Spa. The resort is offering a bundle of offers to leave guests fully revitalized. Offerings include 20% off 60-minute massage and body treatments from 11 AM – 4 PM every Monday – Thursday; all facials 15% discount and for those booking packages an additional 10% discount.
Location: The Spa
Date: Available throughout June and July (excluding weekends and public holidays)
BEACH CLUB MEMBERSHIP
On the occasion of the opening of the renovated Beach Club, the Beach Resort is offering a special discount on memberships for a week. With 50% off Premium Membership, along with 50% off Kids' Club membership for 1 year; and 50% off all Spa treatments during the period of the offer only.
Venue: Beach Club, Hilton Ras Al Khaimah Beach Resort
Date: June 15 – June 22, 2022
Additionally: The guests who book premium membership during those 7 days of offer will avail of complimentary:
2 Yoga vouchers for individual sessions
2 Dance Class vouchers for individual sessions 
2 Swimming Lesson vouchers for individual sessions
2 Personal Training vouchers for individual sessions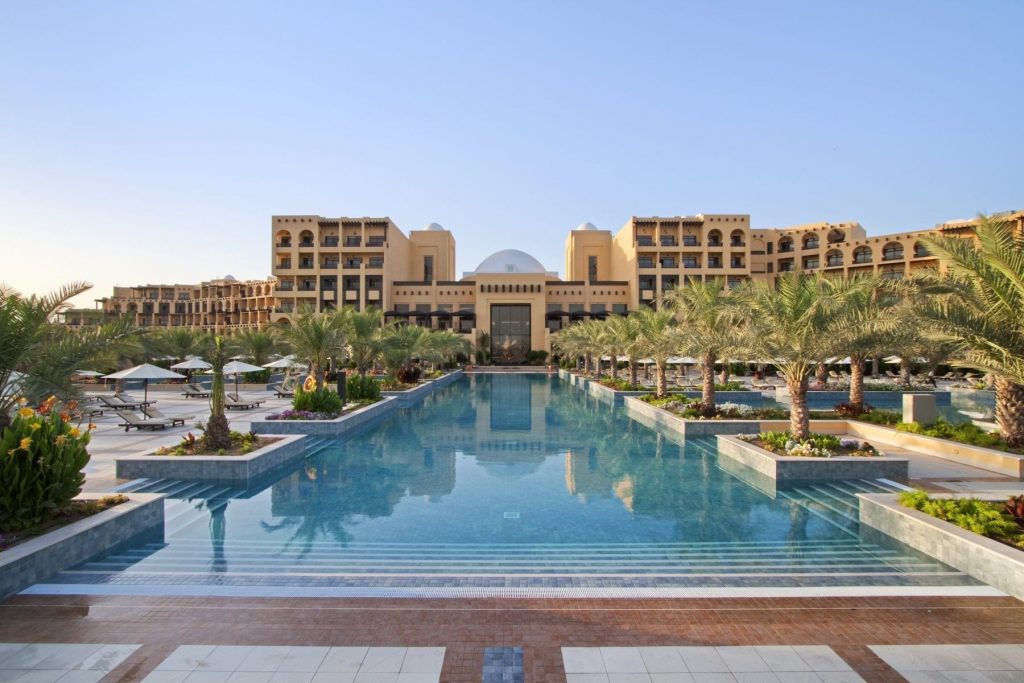 CHARME D'ORIENT RITUAL HAMMAM AT THE SPA
Hilton Ras Al Khaimah Beach Resort offers guests the classic Hammam experience. The Charme d'Orient Ritual Hammam uses traditional products to deeply purify the body and free the spirit. A scrub that helps visitors to de-stress and rejuvenate.
Venue: The Spa
Time: 9 AM – 9 PM
Price: AED 410 onwards for a 60-minute treatment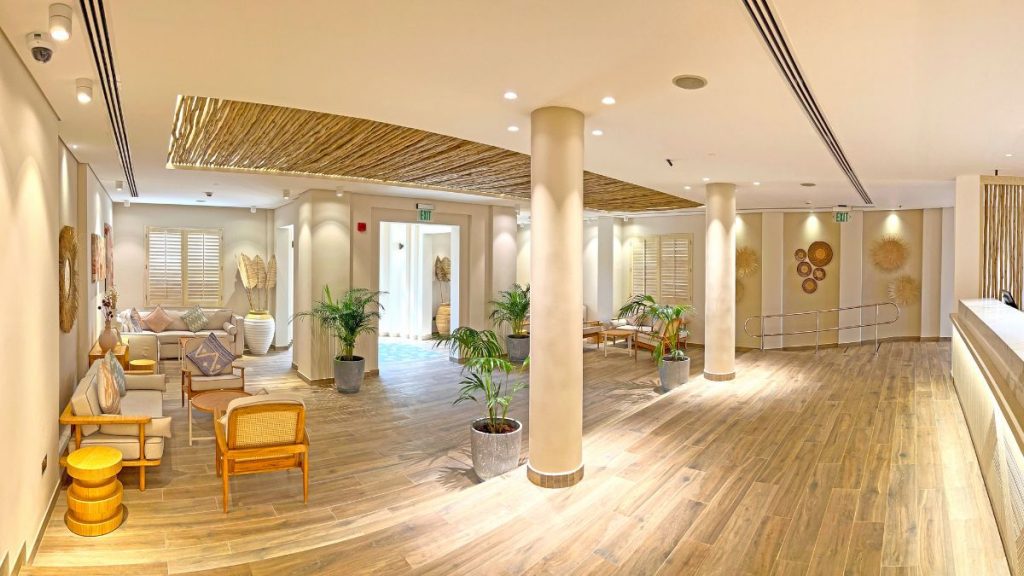 About Hilton Ras Al Khaimah Beach Resort
This luxurious 5-star resort is on the northern tip of the Arabian Peninsula. It has 1.5 km of private white sandy beach, a separate children's play area and offers villas with furnished balconies and views of the Arabian Sea.
Hilton Ras Al Khaimah Resort & Spa has 7 swimming pools including saltwater pools. There is a 24-hour fitness centre and a spa centre that offers a variety of treatments.
Highlights of Hilton Ras Al Khaimah Beach Resort
11 international dining options ranging from International, Lebanese, Brazilian, and Italian
A pool bar, beach bar, and SOL bar
7 swimming pools including saltwater pools
Spa and 24-hour fitness centre
White sand beach
CONTACT AND LOCATION
For more information, please call +971 52 310 5005 or 07 228 8844