Sharjah's new landmark the Khorfakkan Amphitheatre is open
harjah's newest landmark is open.
Khorfakkan Amphitheatre is at the foot of Al Sayed Mountain facing the Khor Fakkan beach.
The magnificent 190,000-sq.ft. Roman-style amphitheatre was inaugurated by the Ruler of Sharjah on December 14, 2020.
The Khorfakkan Amphitheatre is linked to the waterfall concrete building, which offers views of a waterfall and the beach
The semicircular structure has an imposing stone facade that includes 234 arches and 295 columns and is situated on an elevated hillock affording visitors a spectacular view overlooking the Khorfakkan corniche.
The amphitheatre contains a distinctive lobby with accompanying services, covering a total area of 6,968m2. The lobby is equipped with six main elevators, divided into two entrances with three elevators for each entrance. The amphitheatre also accommodates people with special needs.
It can accommodate 3,600 spectators all around the year, thanks to its cooling system.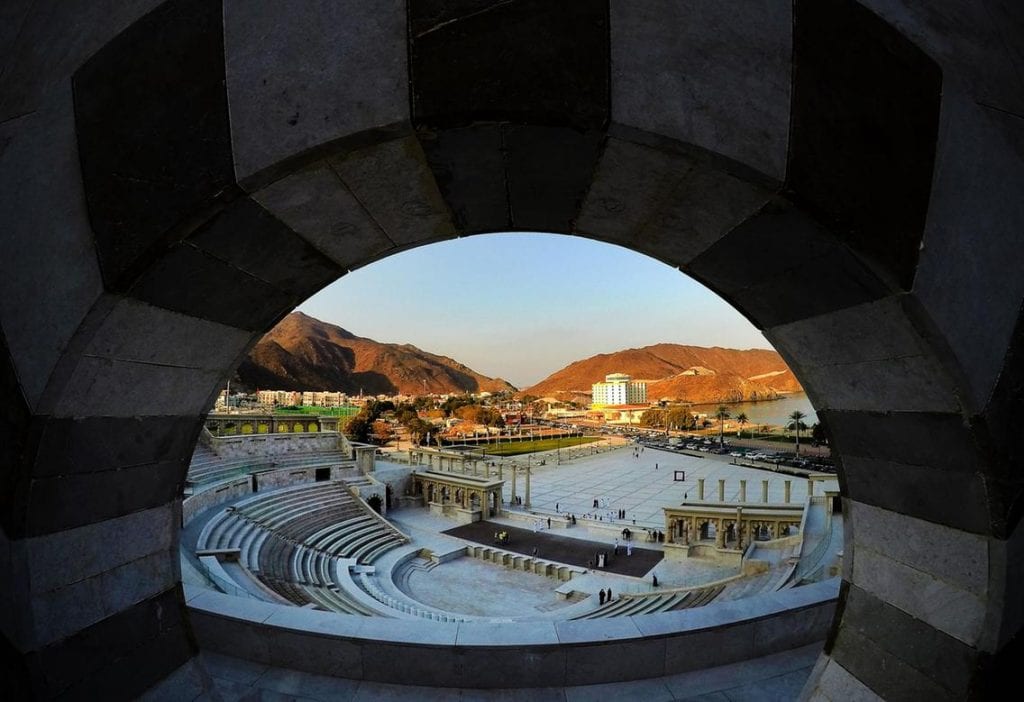 A prominent artistic addition to the cultural landmarks in the emirate of Sharjah, the Khorfakkan Amphitheatre was inaugurated by the Supreme Council Member and Ruler of Sharjah, HH Dr Sheikh Sultan bin Mohamed Al Qasimi, who attended the first screening of the historical cinematic epic, "Khorfakkan".
The Sharjah Ruler also inaugurated the waterfall concrete building that was built from the rocky nature of the city, overlooking the Khorfakkan Corniche.
Located 43m above sea level, the waterfall concrete building was constructed 45m long and 11m wide, consisting of a number of windows through which visitors can view the waterfall sloping from the top of the cave above to the bottom of the mountain.
An inaugural music concert there will take place on December 31, with leading Arab vocalists, Hussain Al Jassmi and Angham.
---
---