Tour sky views of RAK and Dubai on a seaplane
The twice-weekly plane route will take tourists from Dubai Creek to Ras Al Khaimah in 45 minutes.
Ever wondered what it would be like to see some of Dubai's most iconic landmarks from a bird's eye view? Well now you can, with a seaplane tour that will show you Ras Al Khaimah, too.
A brand new jetty has opened at the Hilton Garden Inn at Ras Al Khaimah, prompting scenic aircraft company, Seawings to introduce a new 45-minute sight-seeing route, that will set off from Dubai Creekside and land by the jetty in RAK.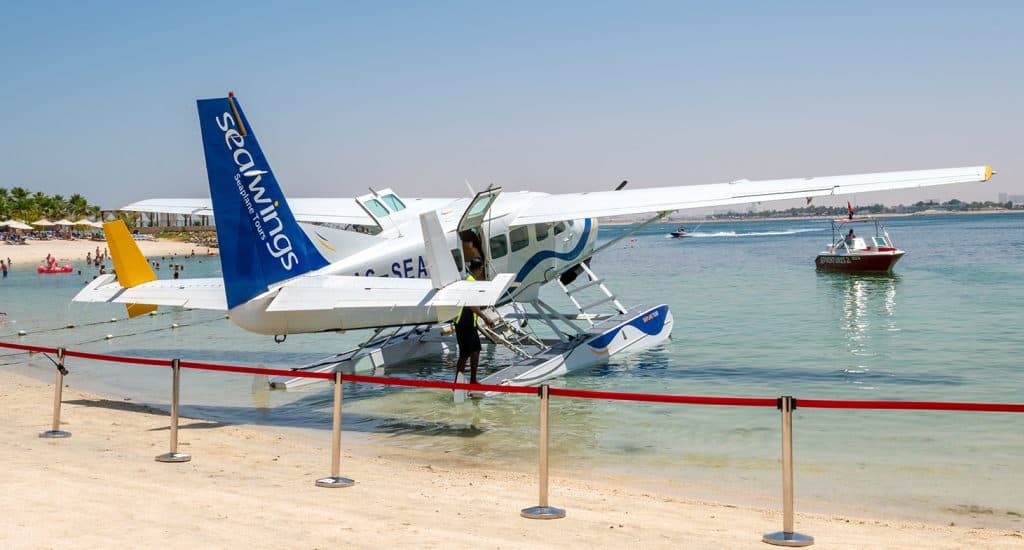 The new route, priced at Dhs1,295 per person will run twice a week and affords passengers uncompromised views of Dubai's stunning skyscrapers and buildings to the more natural landscapes of Ras Al Khaimah.
Those new to Dubai will be delighted by the unparalleled views of Burj Al Arab, Burj Khalifa and the iconic palm tree-shaped island Palm Jumeirah, amongst other breathtaking sights.
Whilst Seawings has offered a route between the two cities for some time previously, this is the a much more direct route, allowing tourists a deeper view of Ras Al Khaimah with its mangroves, beaches and Hajar mountains.
Passengers are invited to disembark the seaplane once it arrives at the Hilton Garden Inn and enjoy all of the amenities the hotel has to offer and even stay the night. There will then be a return flight back to Dubai Creek.
Each seaplane is suitable for six to eight guests, so it's perfect if you and your pals want to start a staycation in style.
For further information contact Seawings Seaplane tour to RAK, Dubai Creek to Hilton Garden Inn, Dhs1,295. Tel: (04) 807 0708. seawings.ae