Ras Al Khaimah is carrying out disinfection across the emirate
A huge team of 90 employees and 63 different vehicles have been deployed by the Department of Public Works in Ras Al Khaimah to carry out disinfection across the emirate.
"The disinfection teams are armed with 30 disinfectant spraying tankers, 20 disinfectant vehicles, 13 vehicles for cleaning roads, 20 manual sprayers and 10 handheld spraying machines, as well as container cleaning tools," sources said.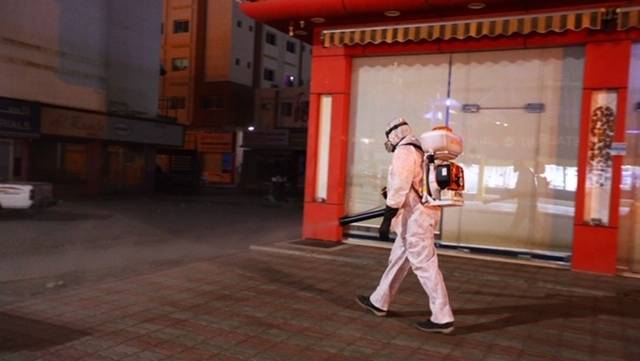 "All the roads, squares, and public places are being thoroughly disinfected using the latest materials."
The department has teamed up with the RAK Roads and Transport Authority, RAK Police, RAK Civil Defence, Emirates Rescue and Naboodah Group to carry out the campaign.
The 90 team members in the drive include 40 disinfection experts and 50 staff workers, the sources added.
"They have all been equipped with the best protective uniform and spraying and sprinkling machines."
The RAK city has been divided into several sectors.
"These include Corniche Al Qawasim, as well as the southern parts of the emirate, Al Nakhil, Muairidh, Al Jazirat Al Hamra, Port Al Arab, Julphar, Al Rams, Shaam, and Al Dheit," the sources pointed out.
---
---