This time 'In The Spotlight' section, we bring to you Farzana Sidhique who goes by the name of Crazy_Farzi on Instagram. She is a vlogger who enjoys making videos on travel and food. She has her own Youtube channel regularly updates vlogs on her travels.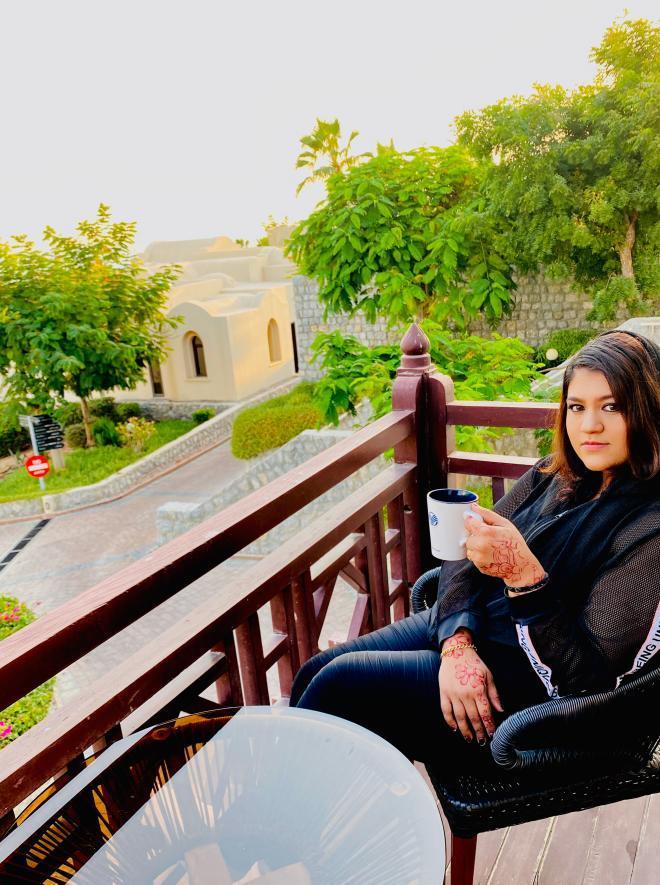 Tell us something about yourself?
Hi I am Farzana and dear ones call me Farzi(Crazy Farzi). Born and bought up in Ras Al Khaimah. Working as an insurance analyst. I would call myself a nano-influencer/ micro-influencer who always gets inspired by other top influencers day by day. I am a foodie, traveler, and a great hijabi fashion lover. I love photography too.
When did you start your journey as a vlogger?
Well, I was active on all social media since 2013 but gradually I got bored of it. What made me return back and be active in the current pandemic situation and when we started a routine of complete work from home basis. I got enough time to spent with family even though I miss my friends and colleagues. I tried to explore new places, foods, started vlogs, and shared the reviews too which makes me happy all the time. I keep motivating myself and my friends too.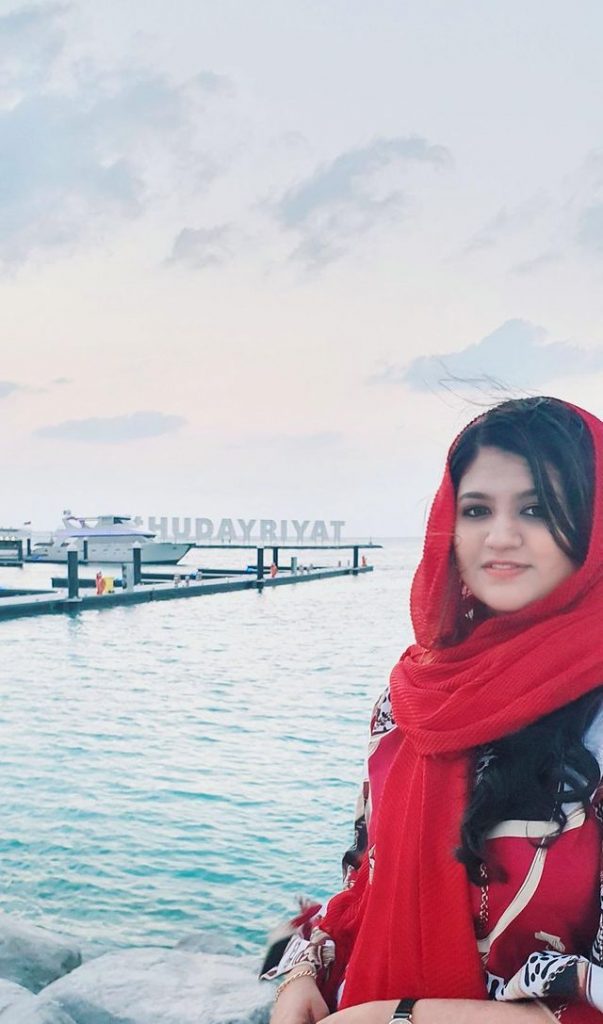 Which celebrities inspire you the most?
Of course, Cristiano Ronaldo is one of my favourite celebrities where I admire both his career and personal lifestyle. Salama and Khaled Al Ameri is the one whom I wish to meet at least once. I enjoy their fun content videos and all their travel vlogs.
You call yourself a foodie, what kind of food is your favourite?
I love Indian traditional food which has a lot of spices and masalas. Also, I am a great fan of Lebanese hummus and kebabs.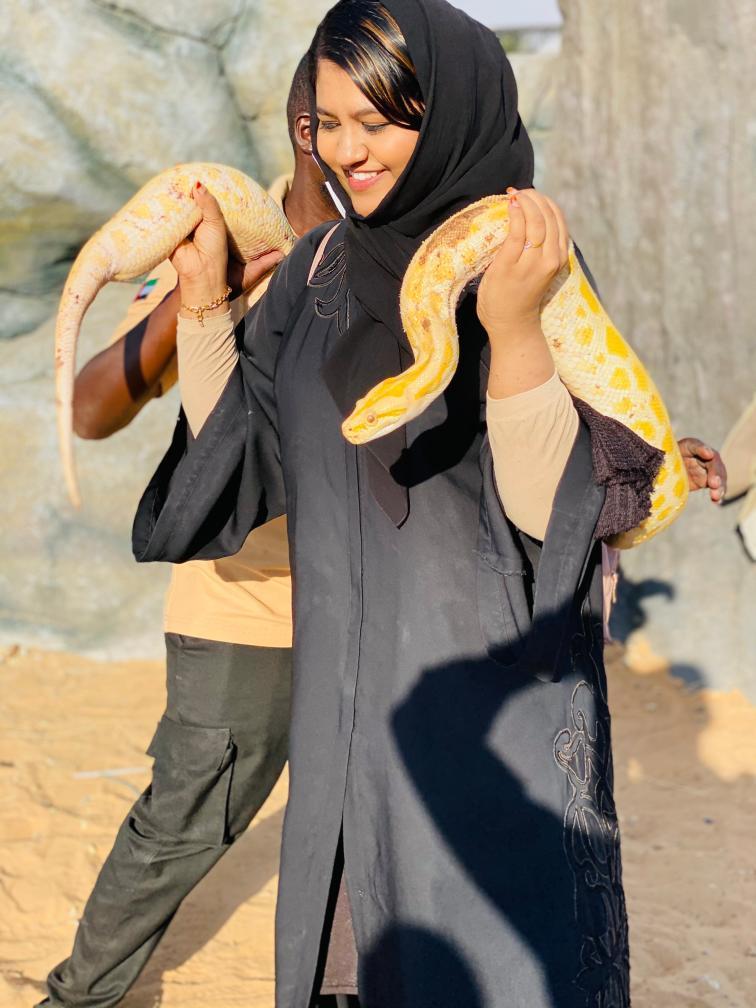 What are your go-to places in Dubai?
Palm Jumeirah, Dubai Fountain, Dubai Mall, Dubai Marina, and Atlantis are my favourite spots. For camping, during winter, I prefer love lake with good nature vibes and desert safari too
Coming to RAK, what are your favourite spots in Ras Al Khaimah?
Of course, Jabel Jais (the highest peak in UAE ) is like my second home during the winter climate. There are many camping spots and we stay there to watch the sunrise and to enjoy chilling weather. I am attracted to the beaches and some historic places too. I would say Ras Al Khaimah has the best luxury hotels and resorts and recently we had a fun stay at Cove Rotana beach resort which I highly recommend anyone to have a staycation for fun-filled memories.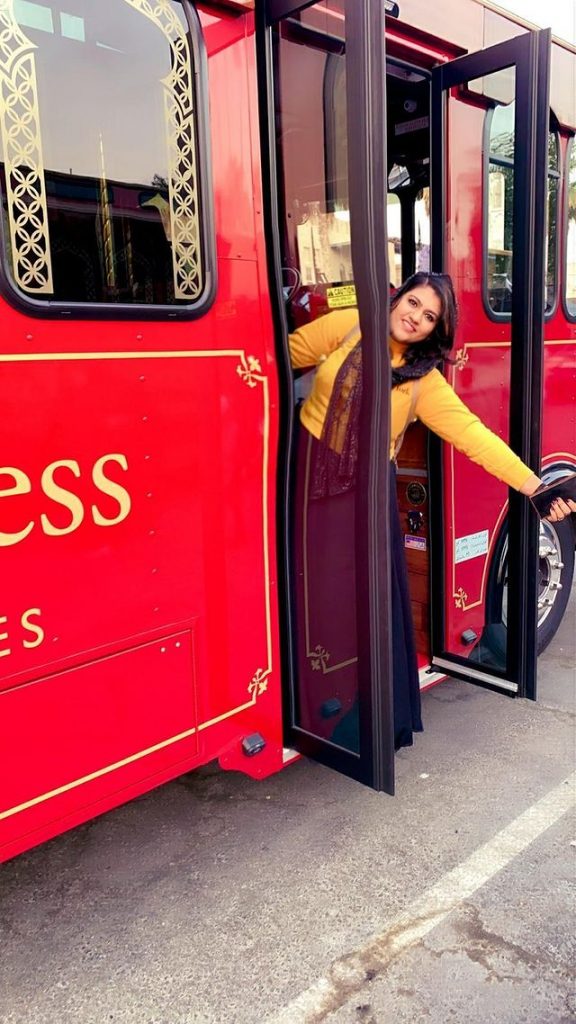 Favourite beach in RAK
Flamingo beach & Beach near Hilton Resort and Spa , Al Mairid are my 2 favourites
Favourite camping spot
Bedouin Oasis and Jabel Jais are my favourite spots
Which one do you like better- Dubai or RAK?
I love RAK especially as I was born here and as RAK has a more traditional approach to Arabic culture. I would say RAK is the most peaceful and affordable place to live. The population is very less compared to other emirates. Ras Al Khaimah is much more chilled out and very close to nature. We can explore many things whilst be budget friendly.