Ras Al Khaimah Half Marathon successfully concludes with more than 3,600 participants
The 13th edition of the RAK Half Marathon concluded today and was the biggest edition to date with 3,623 runners. It was the first time the race was held in its brand-new course on the southern bay of Ras Al Khaimah, and also the first time that the new Mini marathon categories were introduced.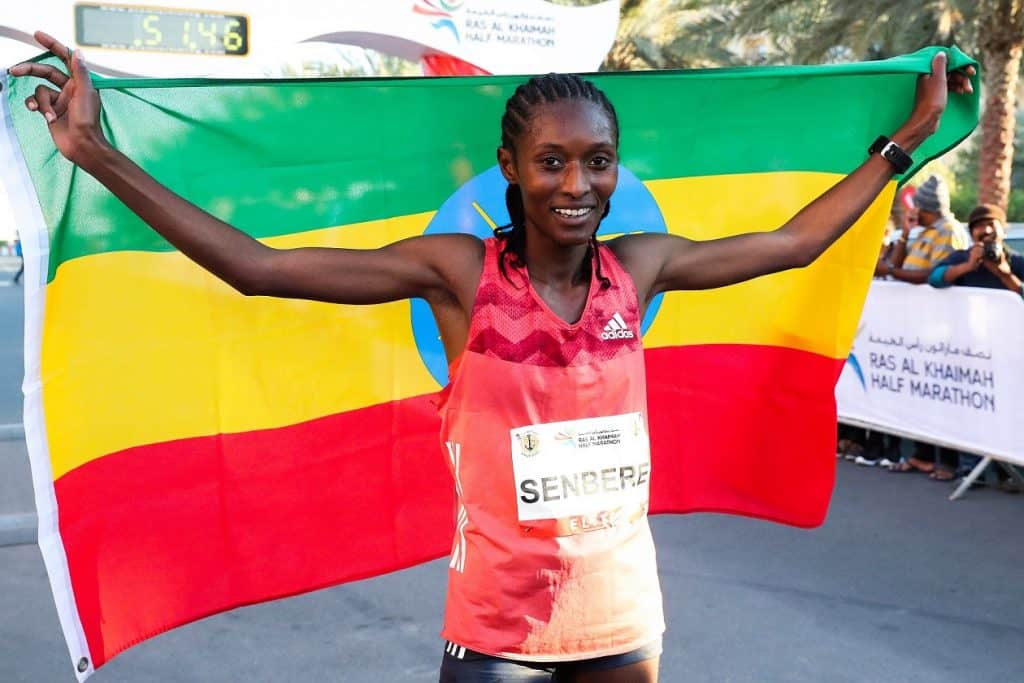 3,031 participated in the half marathon including 30 elite runners, while 592 people participated in the team relay, and around 200 families and children participated in the mini marathon which included a mums and sons and fathers and daughter's category.
In its 13th edition, Ras Al Khaimah half Marathon attracted the highest number of participants since its launch, representing more than 106 nationalities
More people supported the runners and enjoyed fun outdoor activities and food trucks in the Fun Village.
Among the race highlights were the first elite runners to cross the finish line in the men's and women's categories, namely Stephen Kiprop from Kenya who finished at 58 minutes- 42 seconds and Senbere Teferi from Ethiopia who finished at 65 minutes- 45 seconds, in addition, Julien Wanders broke the European record with 59 minutes- 13 seconds.
Other notable winners were in the UAE residents and UAE national's categories, the winner of the male resident category is Tamri Ahmed, and Gerda Steyn won the female category, whereas Mubarak Al Marashda won the UAE national category.
The Ras Al Khaimah Half Marathon 2019 awarded 1,157,000 AED in cash prizes/bonuses spread across the different categories.
Haitham Mattar, CEO of Ras Al Khaimah Tourism Development Authority said: "RAKTDA is delighted to be hosting the 13th Edition of the Ras Al Khaimah Half Marathon. This year has been one of the biggest editions with almost 4,000 registered runners taking part representing more than 100 nationalities. Not only does this event attract runners and fans from across the region and beyond, but we hope it will also inspire more enthusiasts to take part in it annually.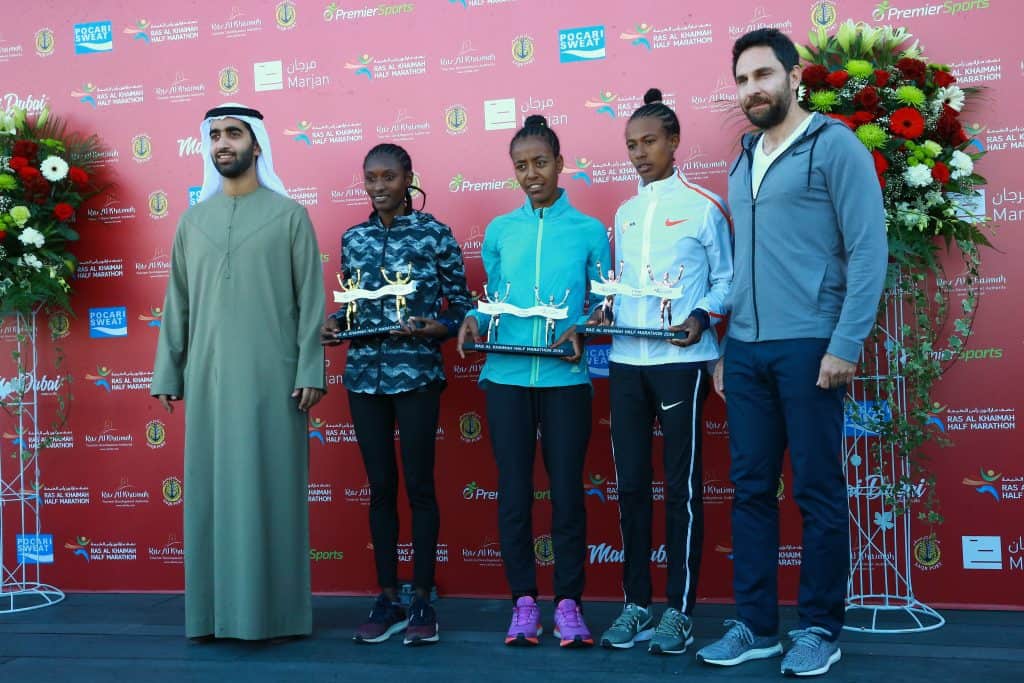 "Sports and adventure tourism is key to Ras al Khaimah's tourism development strategy and the Ras Al Khaimah Half Marathon is an important addition to our sport events calendar. High profile events of this nature also help us attract an increasing number of international visitors and UAE residents who also want to experience everything Ras Al Khaimah has to offer."