In this edition of 'In the Spotlight', we bring to you fashion influencer Sally Njeri, who has come all the way from Kenya to live in the UAE. She talks to us about her work, what she loves in UAE, and her journey as an influencer.
1. Tell us something about yourself?
I'm a lover of life, a fashion blogger/influencer, a natural hair enthusiast, and a crafter. When I'm not watching documentaries or reality shows, you'll find me catching up on a book or editing a picture or a video.
2. When did you start your journey as a fashion influencer?
I casually started the journey back in 2016 posting on social media shortly after starting my 9-5 job. A year later, I realised I had to keep my style cup still full so I began being proactive on research, reading fashion magazines, watching style videos and reading fashion blogs. Then, I also began blogging professionally and created the brand 'JustRedinta'.
3. Why did you decide to come to UAE?
UAE is a land full of opportunities. It's also land of glam, glitz and showbiz. Aside from that, there's exposure on a lot of cultures. The icing on the cake for me was the financial compensation. After completing my studies in Kenya, I decided to explore what Dubai had to offer. After all, I was young and was fully supported by my family and friends.
4. What kind of preparation does it take for your photoshoots?
Photoshoots are fun but they can be messy especially when you're a one-man 'team'. First, I look for an inspiration and put together looks using my clothes. Then I set a date and time. Usually I like shooting in the morning because of the heat. I scout for locations online and settle for one. A night before, I charge my camera and create space on the memory card. I pack everything and take them to the car. In the morning all is left to do is wake up, take a quick shower, do my makeup and step out. Upon reaching the location, I set the camera on the tripod and shoot using a remote. Over time I've learned to ignore the stares and I have improved on taking my own pictures. I do enjoy taking and editing videos as well.
5. Have you worked with any brands? Which brands have you worked with?
I have had the pleasure of working with a few brands both in UAE and in Kenya.
Kipato Unbranded (in Kenya) ~which is a social enterprise that collaborates with local talented artists to bring alluring, ethical hand-crafted jewelry for every day.
Jokenia Designs (in Kenya) a sustainable fashion brand that creates a fashionable wardrobe using pre-loved items.
OneLife Restaurant (in Dubai) a cafe, restaurant, coffee roasters, catering company, co-working space, and holds a number of community events.
Overgifted (in Dubai) provides women of God with an exclusive range of activewear that seamlessly fits into the busy lifestyle.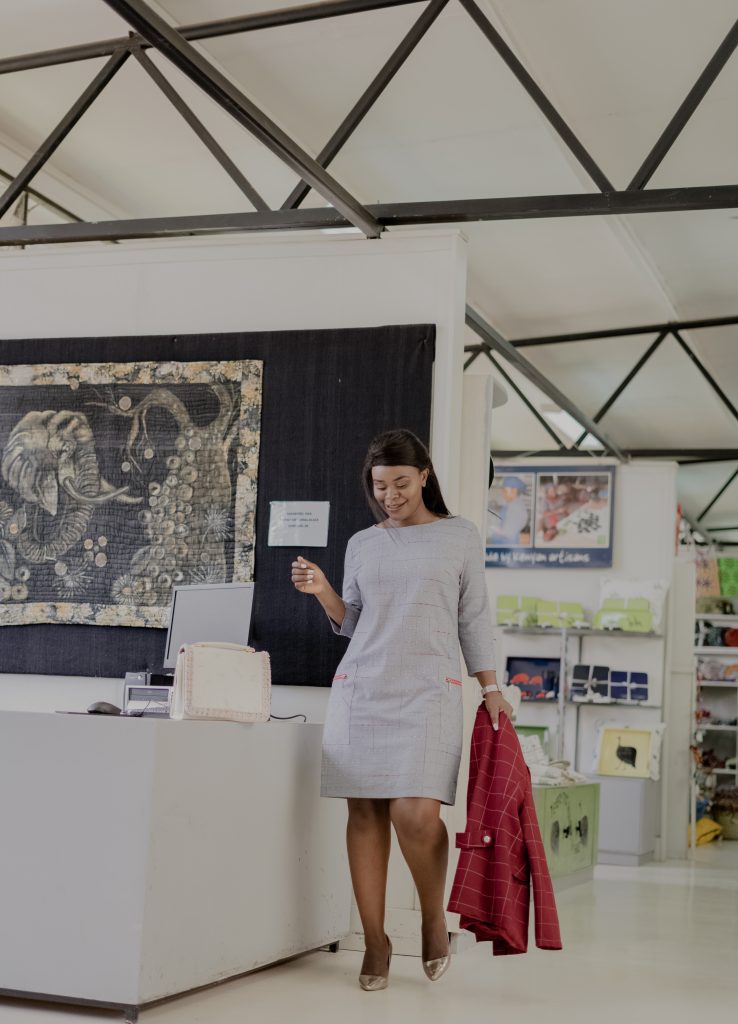 6. Coming to RAK, what are your favourite spots in Ras Al Khaimah?
RAK is such a cool place. I loved driving through the maze of Jebel Jais mountain, Corniche Park for downtime whenever life decided to be overwhelming and shooting some of my pictures the beach, City Max hotel especially when they opened, and Broccoli restaurant for cheat days and basically when I am lazy to cook.
7. Favourite beach in RAK
Flamingo Beach for barbecue with friends and colleagues. The water is clean and the area is family friendly. Aside from that, there are plenty of chairs, surrounded by great restaurants, and ample parking.
8. Favourite camping spot
Jebel Jais Mountain for sure. There's something about Jebel Jais for me. It's personal. It's fulfilling. An admirable adventure.

9. Which one do you like better- Dubai or RAK?
Both cities have my heart. I like Dubai for fast life, night views, cruise trips, theme parks, many beaches and I can visit my friends literally any time at my convenience.
I like how RAK is a very comfortable place. I lived near work and so walking to and from made me fit. I like old traditional buildings for site seeing; quad biking, zip-lining, and how conducive and quiet the environment was, and reduced hustle and bustle.
You can follow Sally on- https://www.instagram.com/justredinta/