Interview with Tracey Oliver, General Manager, The Ritz-Carlton Ras Al Khaimah Resorts, Al Wadi Desert and Al Hamra Beach
From being a management trainee in Ritz-Carlton to now being the general manager, Tracey Oliver had quite an interesting journey. She has immense experience in handling luxury properties across continents. She assumed the position of General Manager of The Ritz-Carlton Ras Al Khaimah, Al Wadi Desert, and Al Hamra Beach in 2019. Before this, she was the general manager of Hotel de l'Opera MGallery Collection in Hanoi, Vietnam. We caught up with her to know more about her journey and Ritz-Carlton focus for the upcoming years.
1. Tell us a little about your journey from South-East Asia to the Middle-East.
I joined the cluster of Ras Al Khaimah in 2019 as General Manager for The Ritz-Carlton Ras Al Khaimah, Al Wadi Desert, and The Ritz-Carlton Ras Al Khaimah, Al Hamra Beach – two exquisite resorts which are renowned globally for their incredible location, exceptional experiences, impeccable service, and warm Arabian welcome.
I am very passionate about The Ritz-Carlton brand, having previously been the Director of Operations at Dorado Beach, a Ritz-Carlton Reserve in Puerto Rico, and EAM of rooms division at The Ritz-Carlton Hong Kong, I was delighted to return to The Ritz-Carlton brand as I have spent much of my career pursuing my passion for leadership and hospitality. I look forward to immersing myself in the region and travel around to learn more about the wonderful places to visit once the travel restrictions will be eased in the future.
2. What does your typical day look like at The Ritz-Carlton?
I believe that no two days are ever the same, as my role enables me to engage and interact with new guests every day. The Ritz-Carlton is a destination where the genuine care and comfort of our guests is our highest mission. I generally start my day with meetings with the Ladies and Gentlemen of the resort discussing ongoing and future projects, product enhancements, and how to create memorable guest experiences.
3. Looking at the improvement of the current pandemic situation in the world, is it fair to say the tourism sector is now on the road to recovery?
The road to recovery for the tourism sector is slow but steady. We have a positive outlook for the region and Ras Al Khaimah as the Emirate epitomizes much of what families and couples are seeking in a post-pandemic world. We still face uncertainty in terms of travel, however, with global vaccination programmes progressing and a powerful UAE vaccination programme already firmly in place, we are confident in the recovery of the global tourism market. We have seen new markets travelling to the UAE, as the Emirates diversifies its source markets and the travel landscape evolves. For us, our focus at present continues to be the domestic leisure traveller, as UAE nationals and residents prioritize home-away-from-home staycation experiences, which both our resorts offer.
4. What sets apart the experience of The Ritz-Carlton over other properties in Ras Al Khaimah and Dubai?
Both our Ras Al Khaimah resorts are unique for their location, and the wealth of activities and experiences on offer, which educate the guests about the natural landscape – from the desert to the beach, creating an unforgettable and immersive experience for the entire family. Our all-villa products also resonate with the global, regional as well as local tourism market as the villas with private pools offer privacy, seclusion, and the opportunity for the whole family to spend quality time together in a tranquil environment.
The Ritz-Carlton Ras Al Khaimah, Al Wadi Desert is set within the beautiful and protected 1,235-acre Al Wadi Nature Reserve, enabling guests to experience traditional Bedouin culture. Some of the activities that our Experience Concierge can arrange include a desert trek on a camel- or horseback, a private archery lesson, or an evening of stargazing. In terms of accommodation, the resort offers 100 luxury villas, inspired by Bedouin architecture, with private outdoor pools and breathtaking desert views.
In contrast, The Ritz-Carlton Ras Al Khaimah, Al Hamra Beach is an island-inspired resort secluded on a private white-sand stretch of beach in the Emirate, overlooking the Arabian Gulf. The resort offers seclusion and luxury with 32 beachfront villas that feature personal pools; bespoke dining highlights fresh seafood; wellness experiences draw inspiration from the sea and local traditions.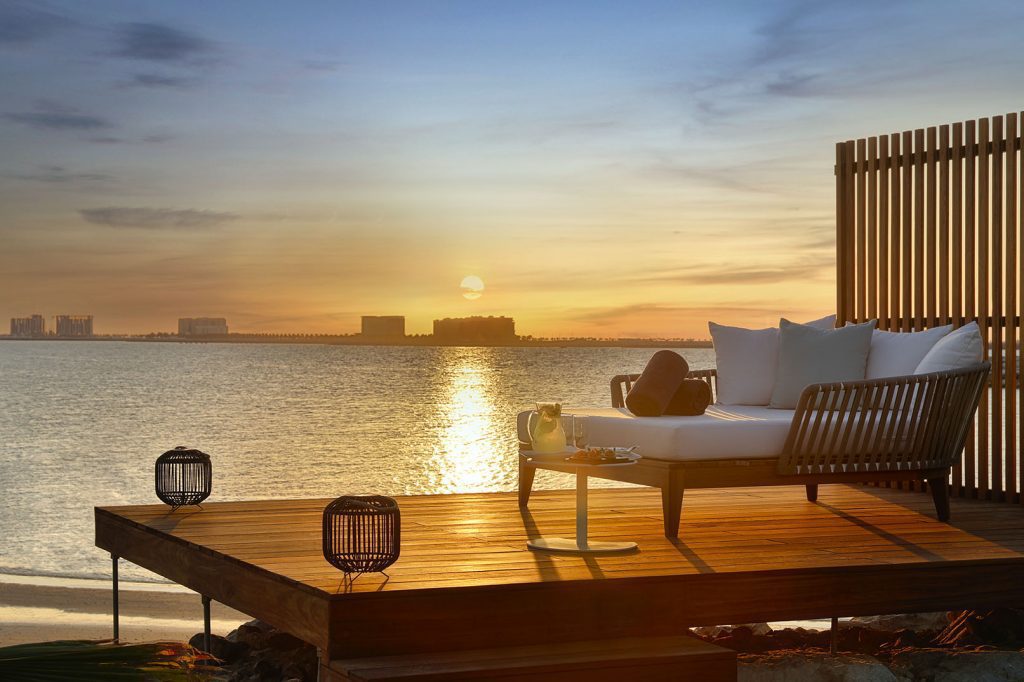 5.What's your focus for The Ritz-Carlton Ras Al Khaimah, Al Wadi Desert, and Al Hamra Beach in 2022?
Looking ahead, we will continue to refine personalized experiences and services for our guests, elevate our family activities, and develop our seasonal dining offerings. We are also focused on launching new wellness experiences as well as bespoke desert and beach adventures– overall we want to provide our guests with memorable experiences during their time with us. In addition, we are very much looking forward to celebrating the fifth anniversary of The Ritz-Carlton Ras Al Khaimah, Al Wadi Desert in 2022.
6. What unanticipated changes or trends have you seen over the years of you being part of the industry, and what trends can be expected in the future?
At The Ritz-Carlton Ras Al Khaimah, Al Wadi Desert, protecting our natural resources is at the heart of everything we do, whilst ensuring we deliver an unparalleled guest experience. The reserve is home to a diverse variety of flora and fauna, including more than 50 different species of birds such as falcons, and owls; Arabian camels and Oryx, gazelles, and blackbucks – we welcomed 12 to 15 baby oryx this season and last year there was a baby camel born at the Al Wadi resort called 'Luliwa', or more affectionately known as Lulu, meaning Pearl in Arabic to the nature reserve. We are proud to be the custodians of the nature reserve and the wildlife within this and continue to seek out ways to reduce our impact on the environment and enable our guests to have intuitive and engaging experiences within the breathtaking natural environment.
The advent of the pandemic has also accelerated the increased use of digital technology to minimize the risk of transmission and therefore rebuild travel confidence. As a result, we have introduced a number of contactless conveniences for our guests, including QR codes where our guests can access F&B, The Ritz-Carlton Spa, The Adventure Center menus, and monthly newsletters in a safe and easy way.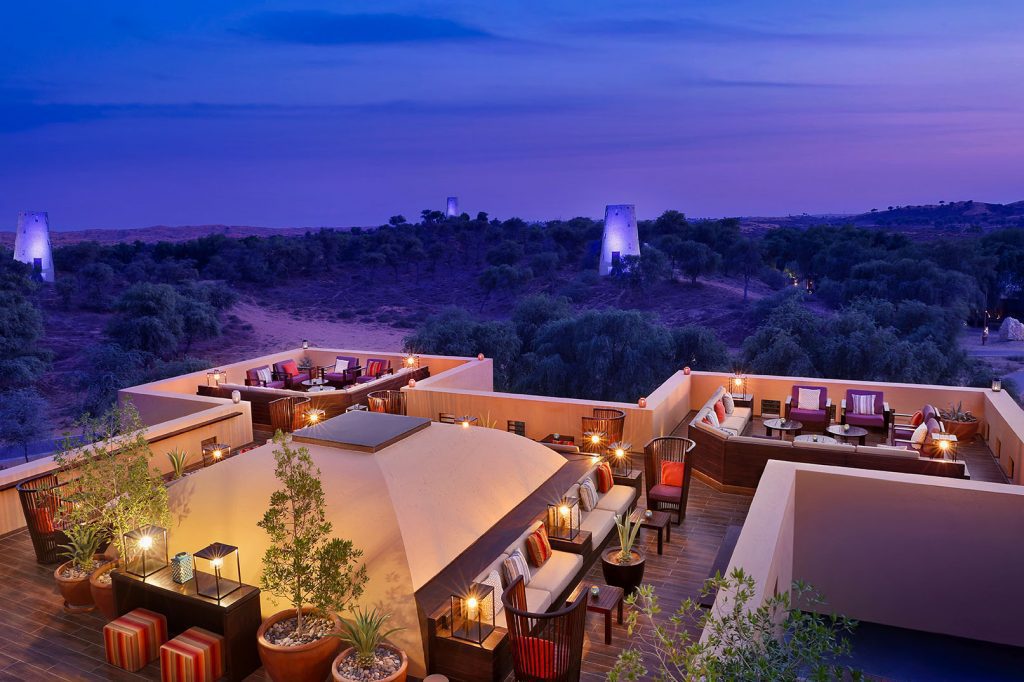 7. What changes can we expect to see for the guests at the hotel as we enter the post-Covid-19 world?
We will continue to provide intuitive and seamless protocols to ensure the health and safety of all our guests. In addition, we also want to continue to reward our loyal Marriott Bonvoy guests with money-can't-buy experiences that exceed their expectations, ensuring they remain Ritz-Carlton guests for life.
8. What does luxury mean to you?
Personally, luxury is about anticipating the personal preferences of individual guests while delivering memorable experiences that are tailor-made to suit that preference.
9. Tell us the life motto you live by.
If not you, who? If not now when?