Listen to this article
Ras Al Khaimah Police have completed their preparations to receive students for the new academic year (2022-2023) with a comprehensive traffic plan, in cooperation with strategic partners, to ensure the safe return of the incoming cohort.
The plan aims to reach the highest levels of traffic safety through the launch of the fourth unified traffic awareness campaign at the state level under the slogan 'Traffic Safety for School Students.' It will coincide with the beginning of the new academic year and the last three months.
Brigadier Ahmed Saeed Al Naqbi, Director of the Traffic and Patrols Department at the General Department of Central Operations in Ras Al Khaimah and ex-Chairman of the Traffic Awareness Committee of the Federal Traffic Council, confirmed that the safety of students is a top priority.
"Educational awareness through concerted efforts must be made to preserve the security and safety of students", Al Naqbi said. "The police have put together a strategic plan to intensify traffic patrols at intersections as well as internal and external roads in the emirate to regulate traffic and facilitate the movement of school buses.
The patrols will be deployed around schools to prevent student accidents and ensure safe pedestrian crossings — particularly when boarding and disembarking vehicles and buses and entering schools. The patrols aim to successfully achieve the objectives of the Ministry of Interior's strategy to enhance safety and security at schools.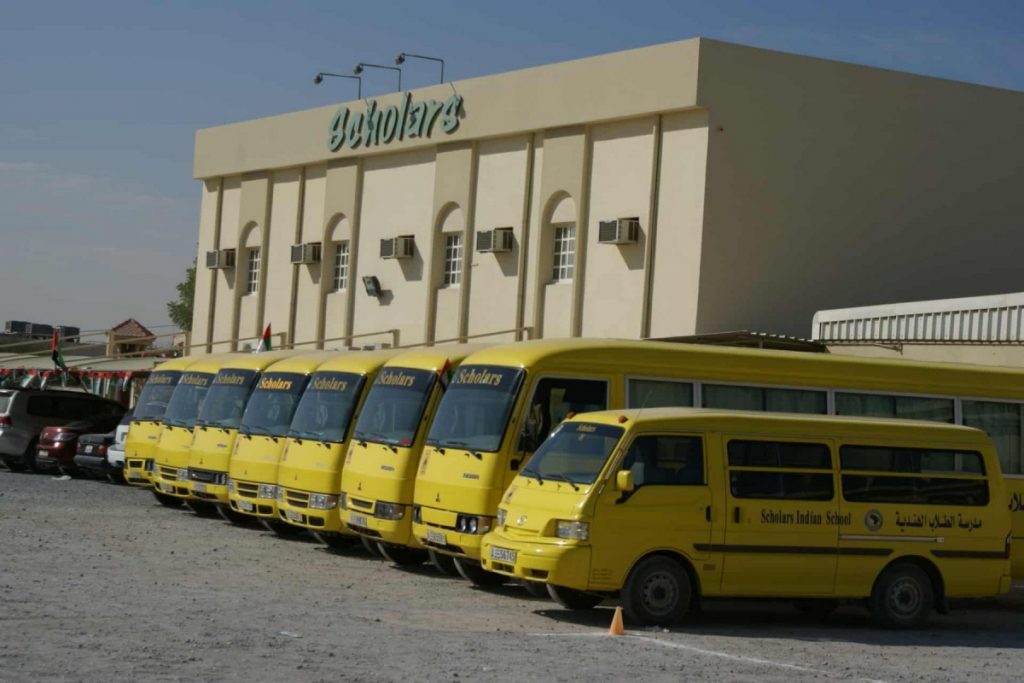 Brigadier Al-Naqbi urged all drivers to commit to fully stopping vehicles before buses that have stopped, at a distance of no less than five meters, to ensure the safe passage of students.
He stated that if the driver of the school transport vehicle (bus) commits non-compliance, law No 90 of the traffic federal law will be applied. Further non-compliance with traffic instructions and signs will result in a fine of Dhs 500 along with 6 traffic points.
If drivers fail to stop when school buses open an arm to show a stop sign during the boarding or disembarking students, Article No 91 will be imposed. The driver will be slapped with a fine of Dhs 1,000 and 10 traffic points.
Al Naqbi added that the traffic safety awareness campaign aims to educate drivers, school students, administration and parents to promote positive traffic behaviour in society. The goal is to familiarise them with traffic laws and regulations so that we may provide the highest standards of traffic safety to our children when they go to school and return home.