Today, 'In the Spotlight' is Adele F. Smith who is a certified health and wellness coach. She focuses mainly on Holistic Health i.e. Mind, Body and Soul and loves training women to achieve bodies of their dream and wholesome happiness. Let's chat with her.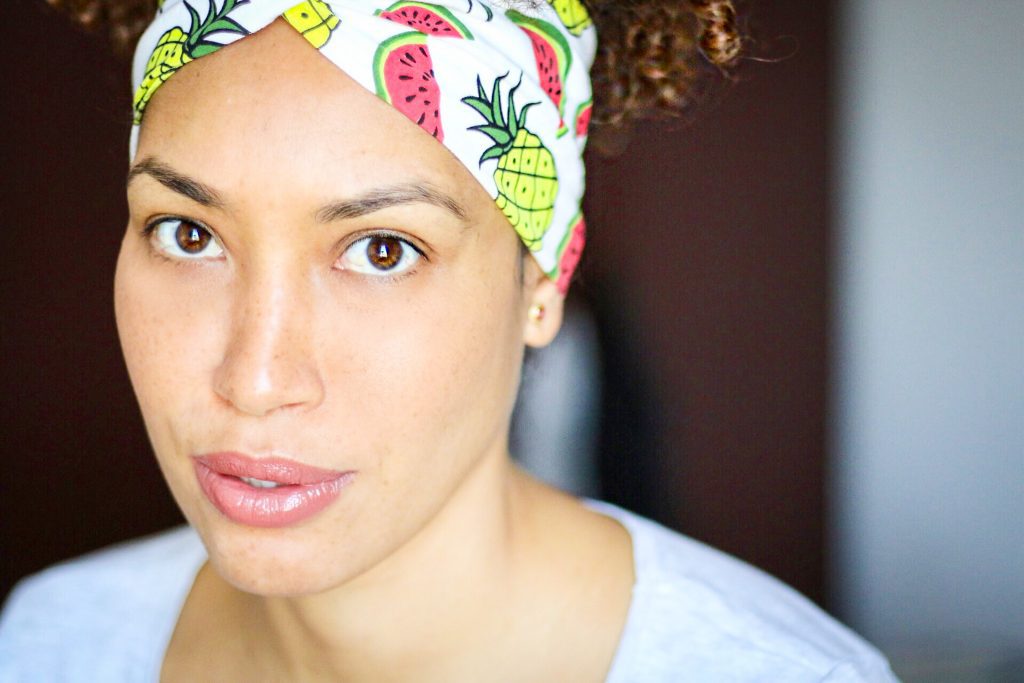 1. Tell us something about yourself?
Hi, I'm a nature junkie (namely the beach) who's devoted to her 2 boys and hubby. I am also wildly obsessed with being committed to joy and slow living. I believe in gentle and conscious parenting and I thrive on helping others succeed. If you don't find me at the beach, I'm probably in the kitchen cooking up healthy vegan dishes for my family, or online coaching one of my clients. I'm originally from the Caribbean (Grenada to be exact), I'm also a citizen of Australia, I've lived in Panama and Dubai and now we are all very fortunate to call RAK our home.
2. When did you start your journey as a health and fitness coach?
I started my personal training journey back in 2012 but I've been in the fitness industry for well over 15 years. I became a certified health and wellness coach in 2014 and since then I have acquired a few certificates along the way, all in alignment with health, wellness, and happiness. I decided to become a life coach when I realized that there was so much more to being healthy than hitting the gym or going for a run. Holistic Health – that's the complete package, Mind, Body, and Soul – I love empowering women to find their happy, healthy, and most wholesome versions of themselves. I'm what some call a fit mentor = helping women achieve a positive mind with a healthy body. My goal is to not only help women achieve the bodies of their dreams but to make sure that they have the mindset of a champion too!
3. What do you mean by conscious living?
Conscious living to me, is about living with purpose and intention through awareness. It means to be involved fully in every area of my life. I want to be co-creating the life I desire, rather than just going through the motions (allowing life to happen to me) We can't control everything but we can be conscious about everything we do and say. Living consciously is one of the most important things for me.
4. When did you turn to plant-based living?
I was pescatarian (I ate no other meat with the exception of fish and seafood) for over 12 years, at least ( feels so long ago now) from there, I later transitioned to being vegan and it's now where I'm the most happiest. It feels really good to have a healthy relationship with food and to no longer be on "diets" Veganism is now our family's way of life and we couldn't be happier and more healthy for it. I've been vegan for almost 6 years now.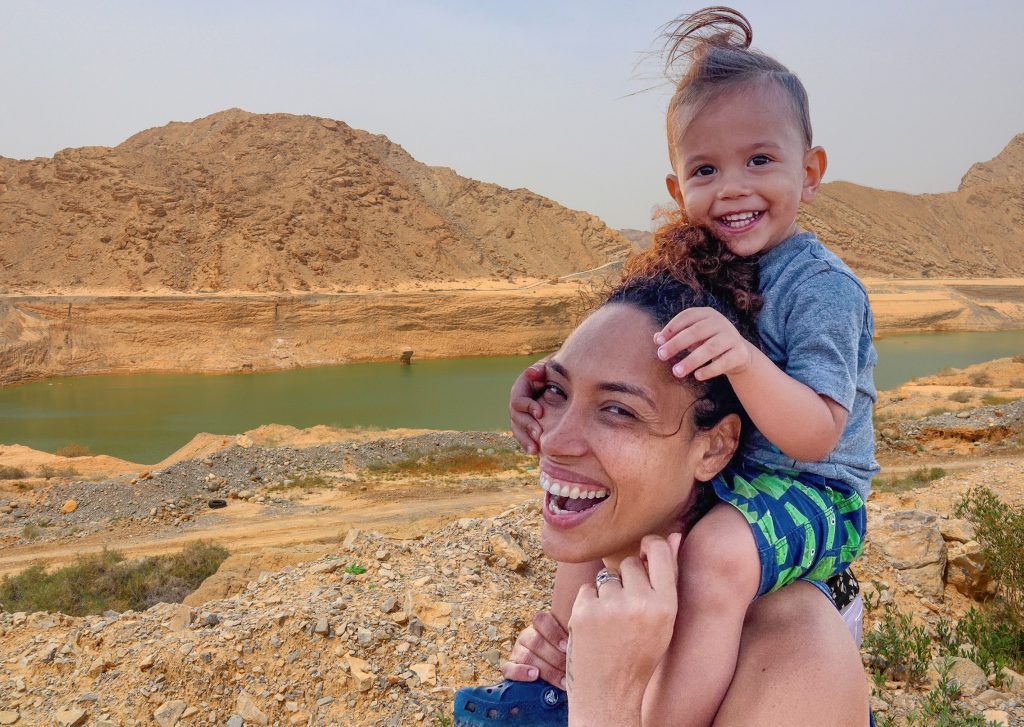 5. Tell us something about your transformation journey. How did you achieve that?
Ok let's try make this one short and sweet haha – My journey began very authentically and almost unconsciously. I had no idea what conscious living was truly about back then but I have always followed my inner knowing/gut.
Even though I am the health coach in the family, it was my husband (boyfriend at the time) who went vegan first believe it or not.
Taking it back before then, I went to Thailand in 2009 in search of a traditional tattoo. After days of searching, I finally was led to the talisman who granted me this honoured Goa Yord San Yant tattoo. I honestly had no idea at the time what this truly meant but it felt right. It felt like it had to be done and well, this is where it literally all began, it's what changed my life forever. It was from that day very day that I had a deep sense of know that meat was no longer for me. I had no idea why, it just came from deep within after receiving this blessed tattoo. Fast forward to many many many years later while exploring the meaning of the tattoo, one of the first rules of the wearer is thou shall not kill. Along with other codes of conduct it all made natural sense to me and so I began wanting to be and lead a more conscious life. Then, I met my husband who was 100% not a vegan then. He decides to try pescatarians but said he didn't feel like that was it for him, somehow he went on to finding a video "the greatest speech ever" by Gary Yourofsky, which he later shared with me and which would change our lives forever. He went vegan overnight and I followed 2 weeks later after seeing how much it positively changed him. It's been almost 6 years and we have both never looked back. Plant based/Vegan living is just in total alignment with my values and conscious living choices. It's better for our health, the animals, planet and our environment. I love living in harmony with all beings and it's made us happier, healthier and much more vibrant beings of light to this planet.
6. What is your favourite go-to superfood?
ACAI smoothie bowls are currently my favourite go-to superfood– especially now as we are in summer, I could have like 3 in a day – yes they are that good! It's a refreshing, nutrient-dense berry-like fruit that is high in good brain foods (omega 3, 6 and 9) they are packed with antioxidants, vitamin C and it's the taste, oh my word A-M-A-Z-I-N-G. It's like a chocolatey blueberry kind of flavor.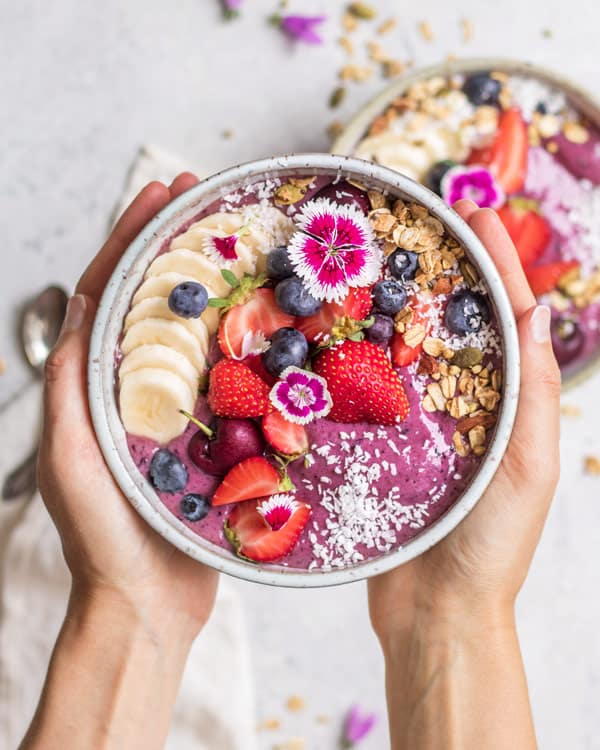 7. Coming to RAK, which are your favourite spots in Ras Al Khaimah?
Al Hamra Beach – well it's my stomping ground (as we say in the Caribbean) it's where I frequently go. It's never over packed, the water is clear and clean and the sunsets here are just breathtakingly gorgeous.
The Corniche – I love the atmosphere in the evenings especially. I'm a sucker for fairy lights, evening strolls and good food – yup it's all there at the corniche
Al Hamra Village – I LOVE my community. It's super safe and fun for the kids and families.
The Hajar Mountains and Jebel Jais – Incredible mountains (the highest in the UAE are found here in RAK) These are the mountain that got me to love and appreciate mountains without green trees (which is what I'm used to) It's incredible to see the "raw mountains as I like to say – nature is just incredible. At the top it boasts the most breath-taking views and throughout the mountains there are lots of adrenaline adventures for everyone.
The Desert – I'm so in love with camels in the beautiful red desert sand. In winter it's an absolute treat for my son to go driving through the desert to find and feed carrots to "his" camels lol.
8. Favourite beach in RAK
Al Hamra beach. We are there as often as we can, as It's only a 2 minute walk from home. Crystal clear waters and never over crowed. This beach was literally the deciding point when we moved to RAK. I just envisioned me and my family having fun …. It's now my reality #soblessed
9. Favourite camping spot of Adel Smith
Saraya island – it's camping on an island only 35 mins away from home, with picturesque views of the Hajar mountains in the background. The water is turquoise and you have plenty of beaches to choose from, as much as 20 sandy beaches separated by man-made stone spits, can be seen as you drive up the coast of the island. I suggest 4×4 only when visiting this awesome camping location. And I say this every time I talk about the island – please leave only footprints behind when you leave.

10. Which one do you like better- Dubai or RAK?
As a family I prefer RAK 100% it's best aligned with our family values. We love visiting Dubai but to bring up our family RAK wins hands down. We feel spoilt living here, it honestly feels like we are on permanent holidays. It's nice that it's only 45 mins away from Dubai but nothing will get me to live anywhere else in the UAE.
11. How can people contact you if they want coaching from you?
If you feel like living your happiest, healthiest, and most wholesome version, then reach out and connect with Adele via adifsmith@gmail.com or visit her on Instagram @adelefsmith.