Ramadan Kareem! This week, we bring to you Binte Zahra Hijrat Ali for our section 'In The Spotlight'. Zahra is a portfolio manager by profession and a model and a traveler in her free time. We speak to her about her experience of living in the UAE and her favourite spots in Ras Al Khaimah.
1. Tell us something about yourself?
My name is Binte Zahra, a Pakistani national living in UAE since more than a decade. I lived in Dubai most of the years but weekends, I rushed to Northern Emirates and RAK to connect to the nature. Professionally, I am engaged with Abu Dhabi Bank as a portfolio manager.
2. You say that you have travelled to 27 countries? Tell us something about your experience in those countries?
Traveling from one corner to another corner of the world, I found the inner peace within myself; by experiencing other cultures through meeting the locals, trying their authentic food. I explored not just the cities but I was more attracted to the simplicity of the country side. This is how I started visiting RAK for camping, hiking and sometimes to try some new restaurant or experience the best of RAK.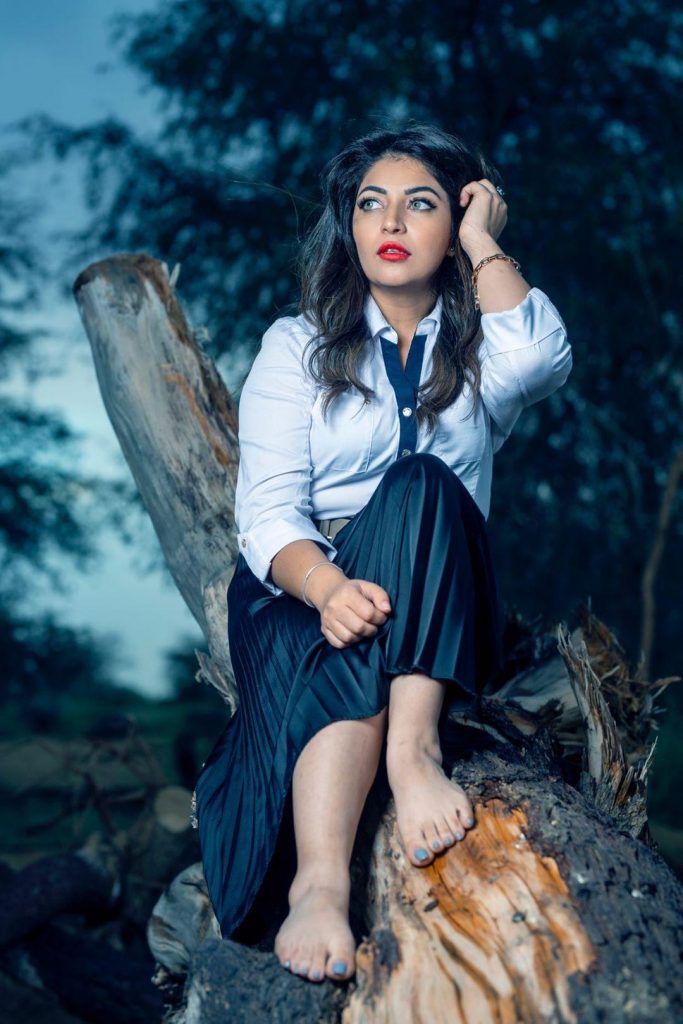 3. How did you start your journey to become a model/influencer?
Apart from work, I developed some other skills. I started from photography through phone. I connected with a group of professionals who would chase the sunrise or sunset and I was asked to pose and this is how I became their subject and worked with dozen of photographers as a model for their shots, I have recently participated with Emirates Fashion Week with three different designers.
While dabbling in traveling, fashion modeling, volunteering for big events, many people found my lifestyle quite inspiring and started encouraging me to allow them to be part of the journey. With the positive mindset, I took a step towards adding value to others and myself by focusing on my activities, health, beauty, and fitness too.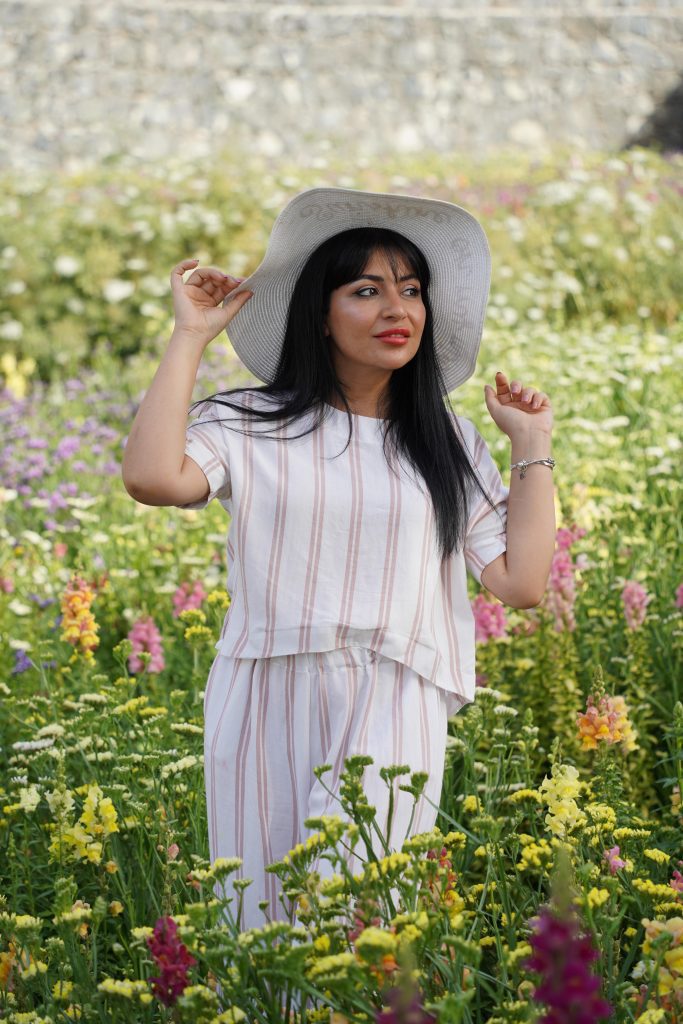 4. What does your regular day in Dubai look like?
I work till 5 PM, then I do gymming followed by meeting friends and exploring a new place or volunteering projects to help others. I also connect to fellow professionals, go to salons, or simply watch Netflix to pause and chill 🙂
5. What are your go to places in Dubai?
Jumeirah is top of the list to soak in the sun and Hatta to try the activities and explore around. I also love Dubai mall, City Walk, Last Exit, and the dizziness of themed cafes and restaurants around. Aventura Park, JA shooting club, are some of the places I visit for experiences.
6. Coming to RAK, what are your favourite spots in Ras Al Khaimah?
I mostly stayed in the beautiful hotels in Al Marjan Island, I hiked and trekked in the wadis and of course, Jabel Jais is the hot spot. Sometimes I just come to RAK to have saffron tea 🙂

7. Favourite beach in RAK- Flamingo beach and Al Hamra beach
8. Favourite camping spot– Longbeach campground, Wadi Naqab, Jebal Jais

9. Which one do you like better- Dubai or RAK?
For fast-paced, glamorous life, Dubai would be the place. For adventure, chill, I would choose RAK 🙂
If you are an influencer and want to be featured in this section, write to us on wowrak.uae@gmail.com