Listen to this article
One of the best things to do in Ras Al Khaimah is watch the sun rise and illuminate the spectacular Ras al Khaimah desert from a hot air balloon.
You'll love the dramatic and spectacular colours of the Northern Emirates, the dunes are contoured as if sculpted by giants from rich reddish gold. Soar with eagles to a height you may observe wildlife in their natural habitat. You may see foxes, oryx, camels, herds of wild donkeys, and more.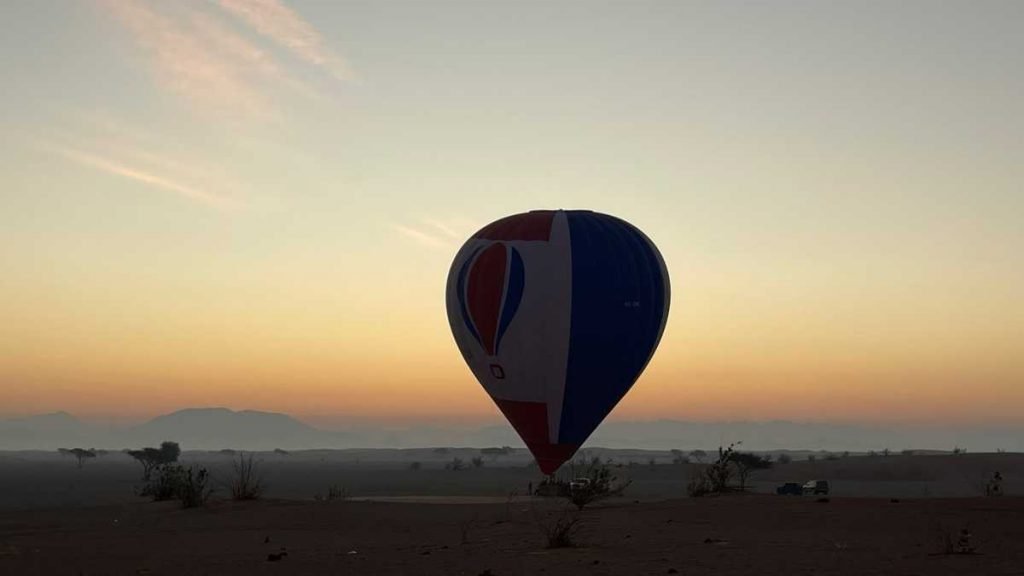 Enjoy the ultimate romantic adventures with a private compartment hot air balloon flight. The price Includes:
Private return transport from any emirate of the UAE
A private balloon compartment (all for yourself or share with another couple)
Surprise treats in-flight
Approximately 45 – 60 minutes flying time
Bird of prey show
Photographs of this special occasion
Flight Certificate signed by your pilot
A gourmet bubbly buffet breakfast
for all private compartment or private basket bookings call +971 58 550 9022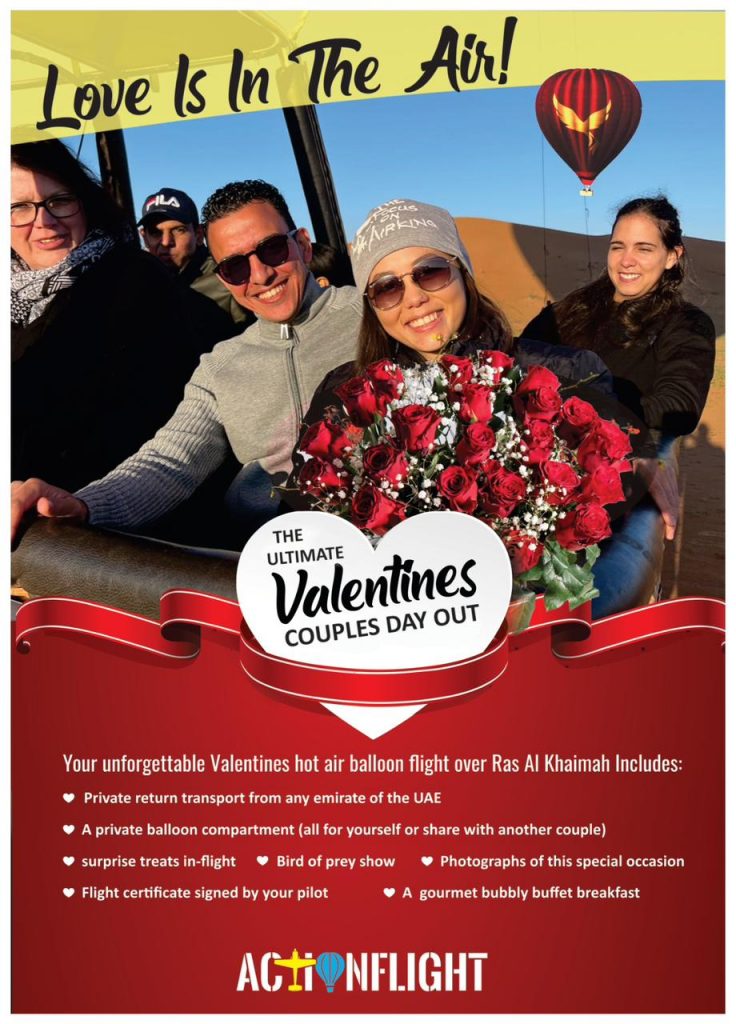 Also, save 15% on standard hot air balloon flights for the month of February.
Book now at www.actionflight.ae
Open 7 days a week.
For more information contact +971 58 550 9022
Each day offers different views, as they launch from various locations depending on the wind conditions on the day. They may fly past mangroves, the desert and wadis towards the majestic Hajar Mountains, or out towards the coast and back where they will see Marjan Island and the Arabian sea. Spectacular scenery can be assured from each location.
They offer flights for individuals, small personal occasions, large groups of 20 persons per basket. Group rates apply
Contact
Phone – 971 58 550 9022