It's a triple treat for Hilton Resorts in Ras Al Khaimah!
Hilton RAK Beach Resort has won 9 gold medals in the Chefs Table competition that happened in Dubai. The resort team brought home gold medals from the prestigious #ChefsTable competition in all categories at The Hotel Show.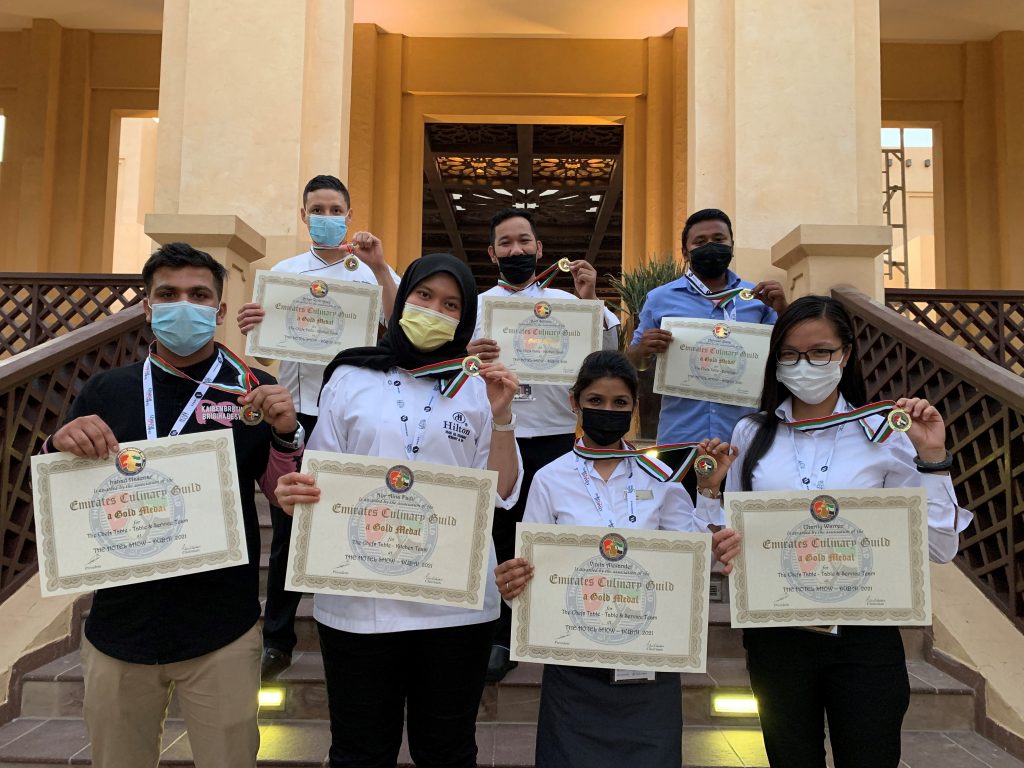 Nine teams participated in the third edition of The Chefs Table 2021 competition that took place during the Hotel Show Dubai. Each team, comprising seven participants, were judged on hygiene, kitchen skills, creativity, cooking skills, and taste while recreating the complete experience that a diner has from the moment he or she steps into a restaurant. The judging was based on WACS (World Chefs Association) criteria based on points system.
Hilton Garden Inn Ras Al Khaimah won the Best Premises for Food Safety Compliance Award 2021 under the leadership of hygiene Cluster EHS and Stewarding Manager, Tony Kurian. In an award ceremony at the Public service department Ras Al Khaimah, Tony received the award from Ms. Shayma Mohammed Al Tenaiji, The Director of the Public Service department. Hilton Garden Inn Ras Al Khaimah is the only hotel in Ras Al Khaimah to have won the title.
On top of this, Hilton Ras Al Khaimah Beach Resort has been awarded the Best Business Hotel in Sharjah and the Northern Emirates Business Traveller.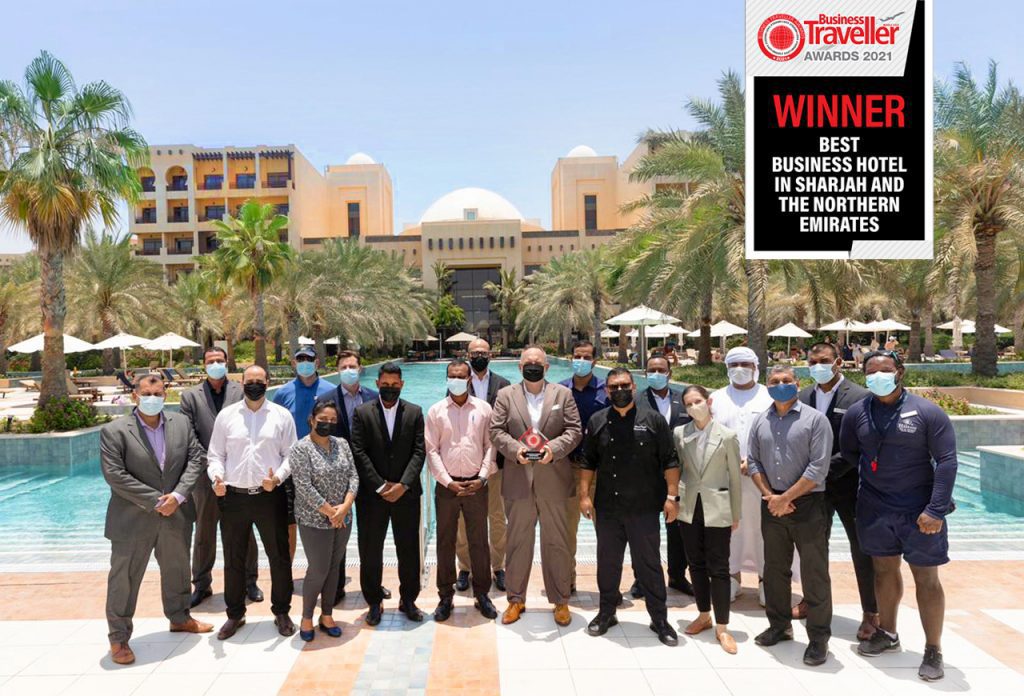 Congratulation team Hilton Ras Al Khaimah!