Group to manage Al Hamra Residences and Al Hamra Village Hotel
German hotel group Deutsche Hospitality is expanding into the UAE, and has tied up with Ras Al Khaimah-based Al Hamra to manage some of its properties.
The Frankfurt headquartered group will take on the management of the Al Hamra Residences and Al Hamra Village Hotel. The resorts will use the Steigenberger Residences and MAXX by Deutsche Hospitality brand names in future.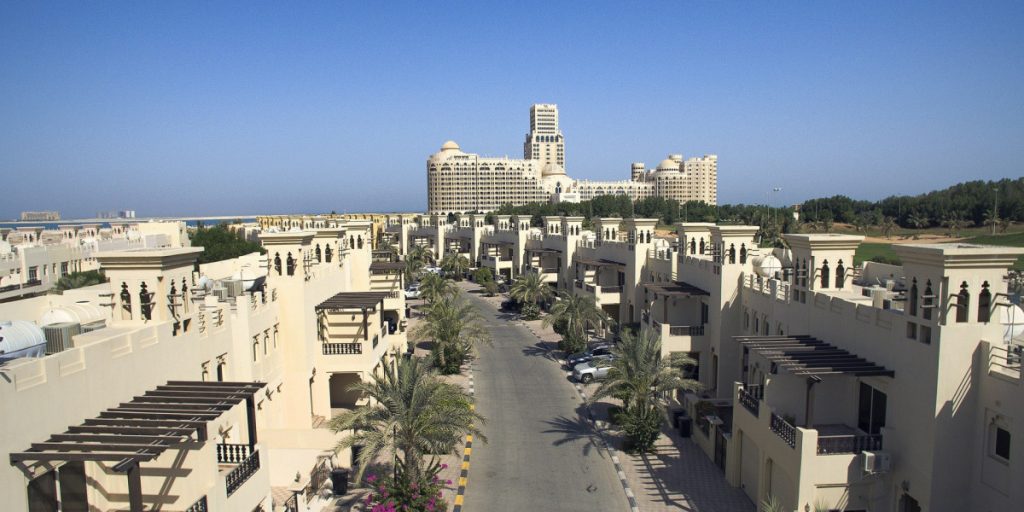 "The partnership with Al Hamra represents an important milestone in Deutsche Hospitality's growth strategy in the Middle East," said Marcus Bernhardt, CEO of Deutsche Hospitality. "The UAE is a very attractive market, and the potential for our eight hotel brands is high. Collaboration with a strong local partner will enable us to leverage this potential in the best possible way."
Al Hamra group CEO Benoy Kurien said the partnership highlights the growing investor appeal of the emirate, and is testimony to the attractive returns generated by Al Hamra's assets.
"Our strategy supports the vision of the leadership to enhance Ras Al Khaimah's reputation as a regional tourism and investment hub."
The Al Hamra Residences comprise 143 apartments ranging from studios to penthouses. The Al Hamra Village Hotel offers 219 rooms spread across 52 villas.
About Deutsche Hospitality
Deutsche Hospitality operates a portfolio of eight brands and manages 160 hotels globally.
Vision, passion and cosmopolitanism. Deutsche Hospitality delivers the perfect guest experience. Tradition and an eye for the future come together in an inimitable portfolio of eight brands operating across more than 160 hotels globally. "Celebrating luxurious simplicity.": Steigenberger Icons are extraordinary luxury hotels that combine historical uniqueness and modern concepts. The Steigenberger Porsche Design Hotels brand is generating innovative impetuses in the Luxury Lifestyle Segment. Steigenberger Hotels & Resorts represent the epitome of upscale hospitality on three continents. Jaz in the City's Lifestyle Hotels dictates the rhythm in the Upscale Sector.
House of Beats unites a passion for the hotel business with a fascination with lifestyle, fashion and music. IntercityHotel is located at the very hub of any destination and offers a true home of comfort and mobility in the Midscale Segment. MAXX by Deutsche Hospitality is a charismatic conversion brand that is also positioned in the midscale area of the market. Zleep Hotels provide a smart marriage of design and functionality in the Economy Segment. All of these brands are unified under H-Rewards, Deutsche Hospitality's loyalty program which yields benefits from the first booking onwards. The vision is clear. In conjunction with its shareholder Huazhu, Deutsche Hospitality aims to advance to become one of Europe's leading hotel companies.