Listen to this article
FNP, a prominent gifting company in the UAE, has recently unveiled its newest gift shop in Ras Al Khaimah, marking yet another milestone in the company's expansion efforts. This move underscores the company's commitment to providing customers in the region with an accessible and hassle-free gifting experience.
At FNP, customers can easily purchase a variety of gifts, ranging from a romantic bouquet of red roses to a personalized gift with a heartfelt message or a tempting box of chocolates "just because." Their user-friendly portal allows customers to shop with ease and convenience. Moreover, one of FNP's key differentiators is its same-day and 60-minute delivery service, available in Abu Dhabi, Dubai, Sharjah, and other cities throughout the country. This service has earned high praise from customers and has helped FNP distinguish itself in a fiercely competitive market.
With the addition of the new store in Ras Al Khaimah, FNP is poised to expand its reach and make its high-quality products and speedy delivery services even more accessible to customers in the region.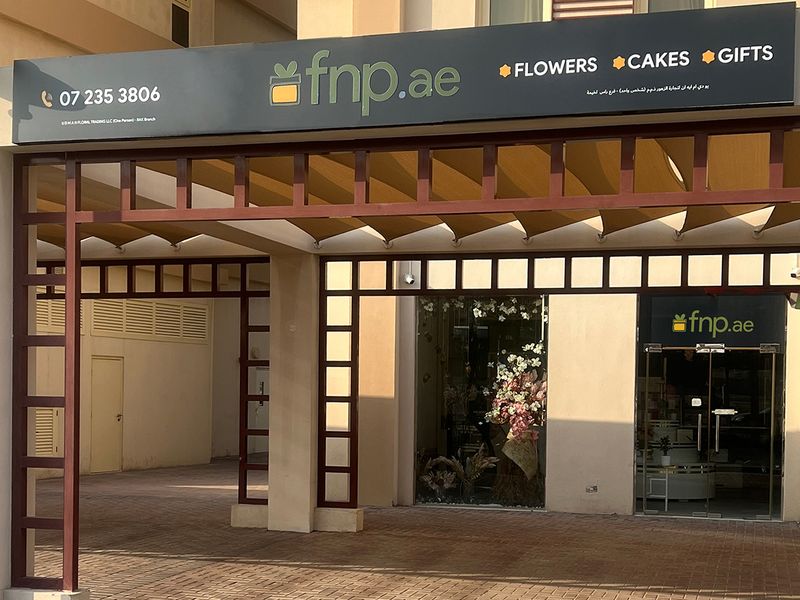 FNP's new store in Ras Al Khaimah is strategically located in a prime spot in Mina Al Arab, ensuring easy accessibility for customers. This move is a reflection of FNP's dedication to providing superior customer satisfaction and convenience. The store's spacious layout and inviting ambiance offer customers a comfortable and welcoming offline shopping experience.
Vijay Ghadge, Business Head UAE (FNP), expressed his excitement about the new store, stating, "We are thrilled to announce the opening of our new store in Ras Al Khaimah. Expanding the FNP brand across the Emirates has always been our commitment, and we are pleased to deliver on that promise. The new Ras Al Khaimah store has been designed to meet the gifting needs of local customers, particularly during the lead-up to the UAE Mother's Day and Ramadan."
This new store is the latest in a series of exciting developments for FNP, marking another significant milestone in the company's expansion efforts and demonstrating its dedication to customers. With its extensive product range and speedy delivery services, FNP is poised to become the go-to destination for gifting in the region.
Contact and Location
FNP AE Ras Al-Khaimah – Flowers, Plants, Gifts & Cake Shop
Shop no-6 Lagoon Walk Building 8 – Mina Al Arab – Ras al Khaimah
600511100