Listen to this article
Marina Muse has all the ingredients to relax the mind and entice the palate. Perfectly situated overlooking the picturesque Al Hamra waterfront, Marina Muse combines a wonderfully vibrant atmosphere with a charming selection of tasty bites and fine dining delights. Now, you can even enjoy the FIFA World Cup 2022 at Muse Social House.
You can enjoy anytime from November 20th till December 18th.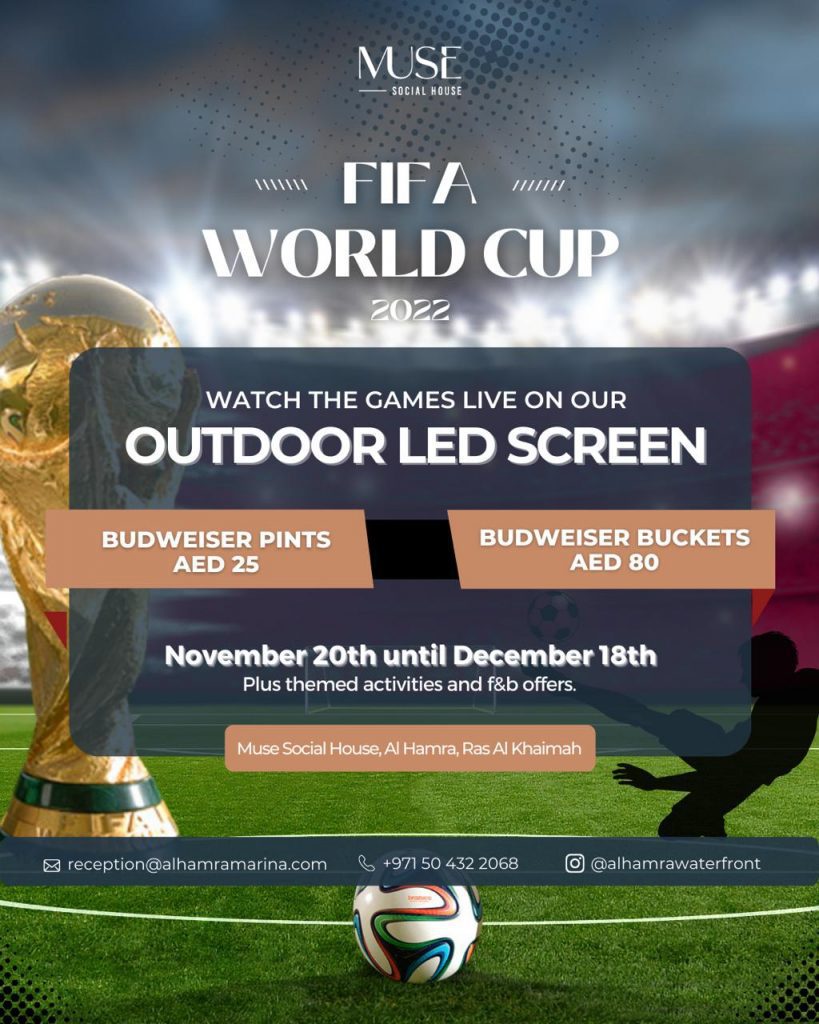 Contact & Location
Phone – +971504322068