Drool here! Your favourite restaurants in Ras Al Khaimah launched new menus
DoubleTree by Hilton Resort & Spa Marjan Island introduced new and exciting menu this August.  Chef Oguz Ersoy, new addition to the Kitchen team, says that the goal was to make Brasserie Menu more casual but also add some great dishes, Entrecôte and Surf & Turf being the star dishes,
Second one bringing Angus Tenderloin and Prawns on the same plate. Another new dish is a meltingly tender Confit duck with a rich, slightly salty but mellow flavor. Oven baked Ratatouille is a rich vegetarian representative, a well-known vegetable stew coming from Provence.
Chef Oguz adds; with Vespa Menu the Kitchen team had different intentions, to enrich the menu with additional famous Italian dishes. Starting from Beef Carpaccio, Classic Pizzas to mouthwatering Beef Tagliata steaks which are grilled and served in a traditional way as in Northern Italy. Seafood representative is a Pan Seared Seabass along with delicious Seafood Fettuccine.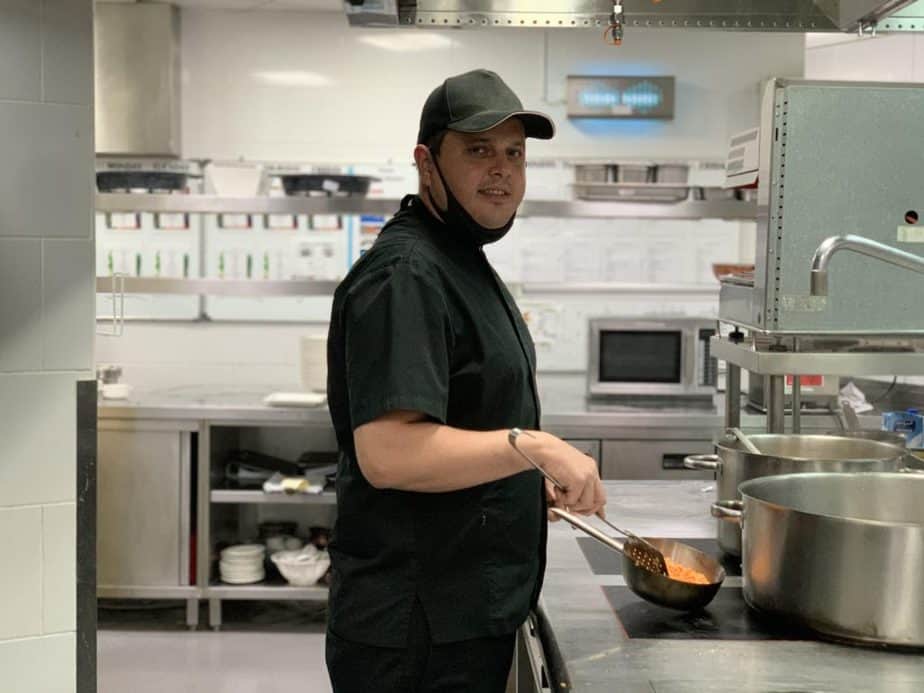 Chef Oguz comes from Turkey and attended Cooking school in Istanbul, experiencing n extensive knowledge in Turkish & International cuisine, he started his career 1999 working for the many international brands such as the Crown Plaza, Radisson Blue or Turkish luxury brand, Mardan Palace.
"I see challenge as a powerful moving force that pushes the individual to the higher level of achievement. Throughout my career I have always enjoyed the hospitality industry with its ever changing character."
Timings
Brasserie is open for Lunch: 1:00 pm – 4:00 pm (Snacks) & Dinner: 6:30 pm – 10:30 pm
Vespa is open for lunch: 12:30 pm – 3:30 pm & Dinner: 6:30 pm – 10:30 pm
Closed on Monday, timings might change due to the hotel operations
Contact and Location
Call 07 203 0104 for reservations and inquiries
---
---
---