Coronavirus: Videoconference-style telehealth services in UAE
At present, UAE authorities have implemented strict measures to limit movement in order to proactively prevent and reduce infection, while also managing its national sterilisation programme. Residents are restricted to daytime movement for essential activities, such as shopping for essential grocery supplies or medicines, as well as to perform essential jobs.
In the circumstances where people are unable to move out of their homes and offices, telemedicine services ensure that patients continue to receive the best possible care.
Aster DM Healthcare
Aster DM Healthcare – which operates in multiple territories in the GCC, and is an emerging player in India – has launched a free "tele-consultation" service across its Medcare, Aster Hospital and Aster Clinic brands
While it is not clear how long both services will remain complimentary, Aster DM Healthcare did confirm in a statement that "in the long-term, it would become a paid service with access to wider medical specialties".

Medcare live consultation
Medcare and Cisco have worked to combine health technology and the convenience of telemedicine. Designed to empower patients to take control of their health, telehealth literally puts it in the hands of the people. From video medical consultations to booking appointments and speaking directly with a number of specialist doctors to recommended care pathways, this platform delivers healthcare outside of traditional clinical facilities whilst also ensuring improved quality and better value healthcare and delivery across the UAE.
Videoconferencing through the telehealth platform is extremely easy. Simply visit www.medcare.ae, click on the home banner for "live consultation with a doctor", register with a call agent and talk to your doctor immediately.
Health at Hand
Health at Hand's vision is to bring the highest standard of healthcare to everyone, wherever and whenever it is needed the most. Convenient and trusted, we aim to remove difficulties commonly experienced when visiting the doctor. This is the future of healthcare.
Health at Hand is proud to be one of the very few providers in the UAE with a Dubai Health Authority licence for telemedicine services.
Prime Telehealth
The service is currently to existing patients of Prime, they need to book an appointment for Prime Telehealth service by calling 047070777. Their own doctor will use a telehealth platform to communicate with them while viewing his/her medical record then the doctors will issue an electronic prescription to Medi Prime Pharmacy who will do home delivery of the medicine, without any additional charges.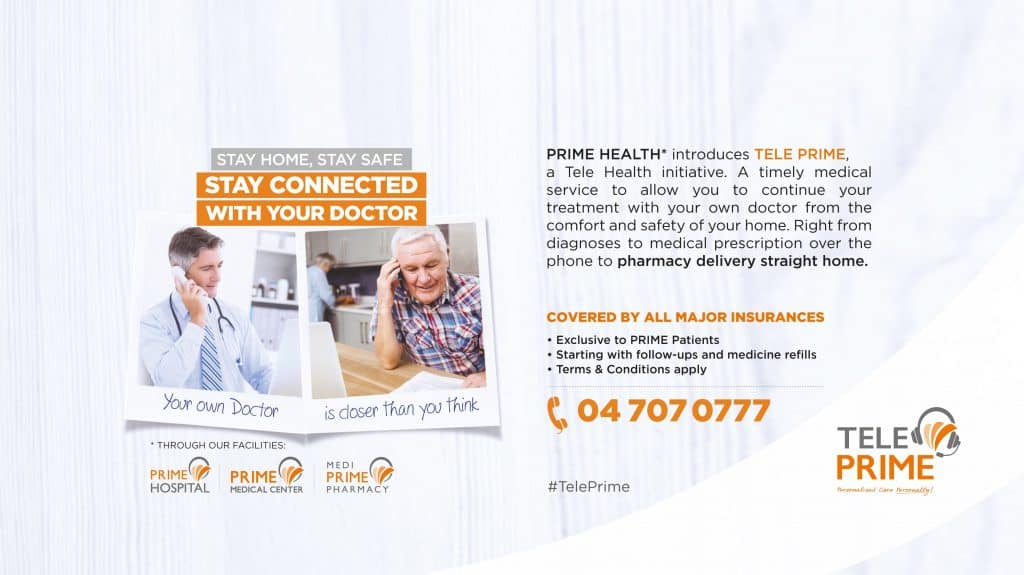 Patients shouldn't worry much about availing Prime Telehealth service as it is approved by most of the insurance networks in the UAE and covers their consultations and medication plans.
Telehealth services for NAS and Neuron members
Third-party administrators Neuron, based in Dubai, and NAS, based in Abu Dhabi, have launched a telehealth network service available to their 1.4 million members in the UAE.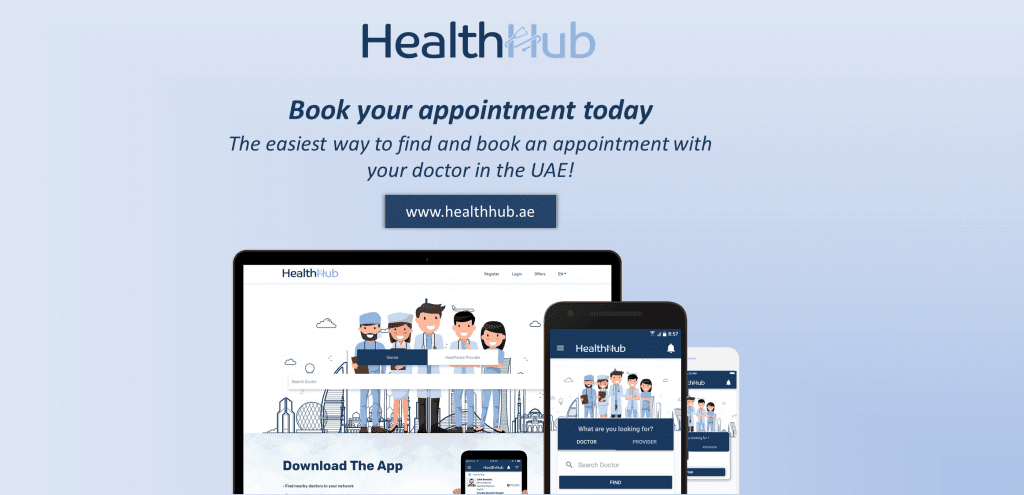 Among the three services available to members through the new offering is the ability to opt for a consultation with a general physician using the myNas or Neuron mobile app. In addition, specialist consultations are also available for new appointments with Mediclinic and Prime Healthcare Group, depending on the member's network eligibility.
GP services are also available exclusively for NAS and Neuron members from 8 am to 8 pm. Through a dedicated GP helpdesk, members can call the designated telehealth network facilities, share their identification details with the facility and receive an instant teleconsultation, without any cost to the insurers.
---
---