Ras Al Khaimah Tourism Development Authority adds to its credentials as an employer of choice with the 'Great Place to Work' in the Middle East 2021 certification. Awarded by Great Place to Work®, the global authority that recognizes high-trust, high-performing workplace cultures, the tourism authority is the first, and only certified organization in Ras Al Khaimah and one of only five other government entities across the UAE to be recognised this year.
Ras Al Khaimah Tourism Development Authority benchmarks itself against best-in-class global companies and pivots and adapts to changes in the workplace and to global industry shifts. This recognition is the latest in a number of accolades, including 'Government Entity with the Happiest Work Environment' in the Emirate and 'Happiest Employees in Ras Al Khaimah' both by the Sheikh Saqr Program for Government Excellence (SSPGE).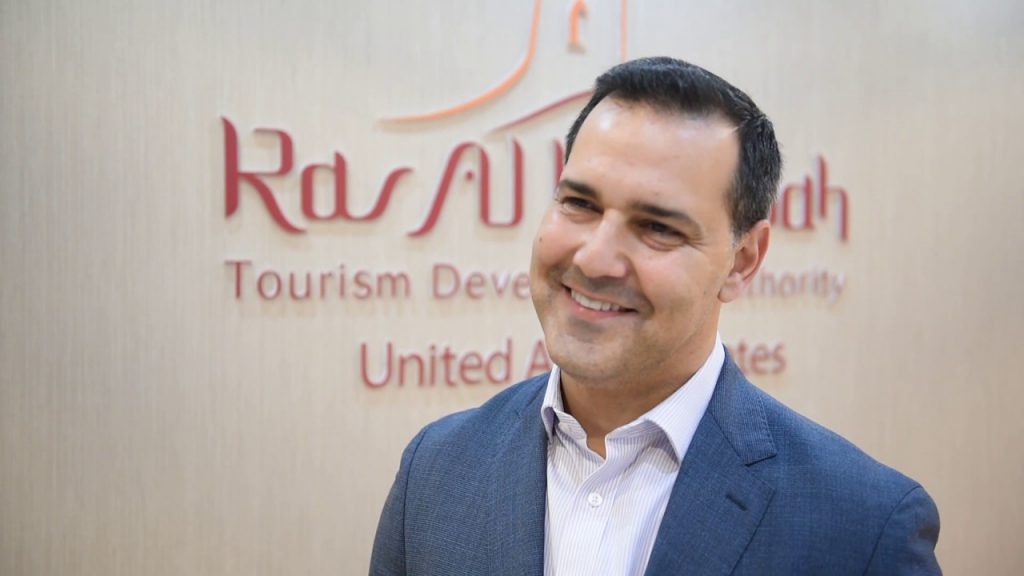 Raki Phillips, CEO of Ras Al Khaimah Tourism Development Authority, said: "We are extremely proud to be named as a Great Place to Work given our commitment in cultivating an inclusive workplace. This is a testament that even during the most challenging of times, we stayed true to our culture and amplified it through a series of measures aimed at the psychological safety of our employees."
He further added: "Our success as a tourism authority is our resilient team and we recognize our role in creating a progressive and nurturing workplace. The positive feedback from Great Place to Work further validates our efforts in this area and towards employee well-being."
The Great Place to Work survey measures scores on five key areas – credibility, respect, fairness, pride and camaraderie. With an overall average score of 94% across all key areas, employees are proud to work at Ras Al Khaimah Tourism Development Authority and believe that management is both approachable and appreciative of good work and extra effort. In addition, 96% of employees said that the Authority is a psychologically and emotionally healthy place to work.
With mental health cited as one of the most pressing issues in 2021, the Authority has developed the following progressive policies that promote employee well-being and drive further engagement.
Work environment that places employee health and wellbeing at the core of its operations. Employees are guided by inspiring leadership, that provides insightful support where needed, with distinct gender
Inspiring leadership, that provides insightful support where needed
Distinct gender parity across the senior leadership team
The 'Lifestyle Benefits' policy ensures employees are provided equally, regardless of age, gender, parental or marital status.
An employee can opt for traditional benefits in the form of a family visa, insurance and school fees, while another who might not require this, can choose other benefits to the same value, including executive coaching and training, veterinary insurance, gym memberships, meal schemes, additional petrol allowances, flight upgrades and data roaming packages that suit their lifestyle.
The Official Remote Working policy, which offers equal options
Supportive maternity and paternity leave
Leadership training and development opportunities
With the aim of enhancing the mental wellbeing of employees, the Authority has introduced a 'Make Their Day' initiative, a tailor-made and personalised approach to supporting and showing appreciation of every member of the team. With this initiative, each employee is given a 'happy face ball' that they can hand in to the HR department when they're having a difficult or tough day, whether professionally or personally. The HR department then creates a personalized surprise, within a week, to make their day better and showcase their appreciation of the person. Examples of surprises created include a scavenger hunt across Dubai, skydiving experiences, and a Friday lunch for a colleague and their entire family.
Ibrahim Mougharbel, Managing Director – UAE, Qatar, Kuwait & Oman, Great Place to Work Middle East, said: "Great Place to Work® Middle East is very proud to announce Ras Al Khaimah Tourism Development Authority as the first government entity in Ras Al Khaimah to be awarded Great Place to Work® Certification. Employees at this organization are seen to have a true appreciation for the organization's management and hold their organization in high repute. Ras Al Khaimah Tourism Development Authority prioritizes their people with utmost dedication by keeping them safe, celebrating their accomplishments, fulfilling their needs, and most importantly, listening to what they have to say. In a period filled with uncertainties, employees at Ras Al Khaimah Tourism Development Authority were still granted with opportunities to experience an innovative work style to pave the way of trying new and better ways of doing things."
To find out more about Ras Al Khaimah Tourism Development Authority, go to corporate.visitrasalkhaimah.com. To find out more about Great Place To Work and its certification visit www.greatplacetowork.me.