Listen to this article
Czech pub and restaurant is a traditional Czech restaurant located in Ras Al Khaimah, UAE. With a dartboard, the Czech restaurant is the only pub selling Pilsner on draught in the whole of the UAE, less than half the hotel's price, with great food! Thanks to the alluring restaurant ambiance and encouraging decor!! The pub's interior feels like home for its customers with its authentic and soothing music.
It is the only pub in UAE that serves a Czech draft beer, Pilsner Urquell, along with Czech/European cuisine. The staff at the Czech restaurant handles the correct beer tapping process so that the guests enjoy the full taste of the beer. The uniqueness of Czech beer Pilsner Urquell has been brewed the same way since 1842, depending on traditional purely Czech technological processes. The beer has a richer color, full of taste, intense bitterness, and strong Saaz hop aroma fields in Zatec (part of the Czech Republic). The quality of the used ingredients is 100% from the Czech Republic. The pub is such a great find.
Discover tradition and quality at this Czech pub and restaurant!
Check out the special offer for this summer from the cheapest draft pint in RAK with a 20% discount on all our main courses!!
Here is one more offer on the way! Limited this Sunday, the 14th, Unplugged + 33% Off / Buy 2 Get 1 FREE!
There are only limited spots available. You must reserve in advance.
A piece of live music, an unplugged session with the incredible Verou Poli. Verou Poli released her debut album with Universal Music this year, performed at the likes of the Armani in Burj Khalifa, Cafe Belgium at the Ritz Carlton, plus much more.
Grand offer on the day: Buy any two items from our full menu and get 1 item for free or claim your 33% off the total bill.
Event Date: Sunday 14th, 6 PM – 9 PM Only.
Event Place: At the Mughal Hotel, Czech Pub Tourist Restaurant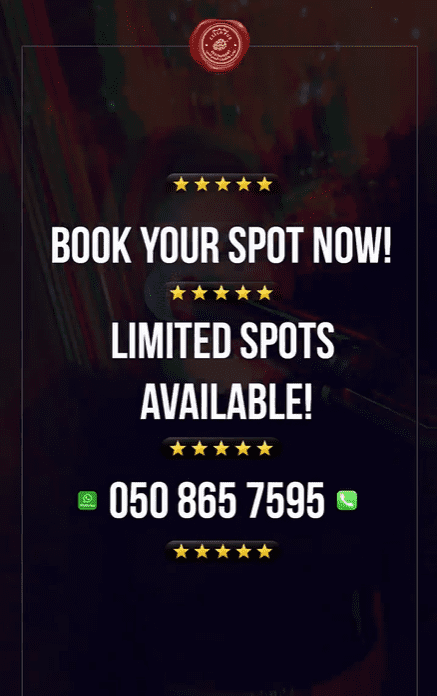 Call now for reservations at +97150 865 7595.
Contact and Location
Phone – +97150 865 7595