The fun-filled Hilton Garden Inn, Ras Al Khaimah awaits this March with the ultimate outdoor experiences that cannot be missed!
Get married on the Catamaran in Ras Al Khaimah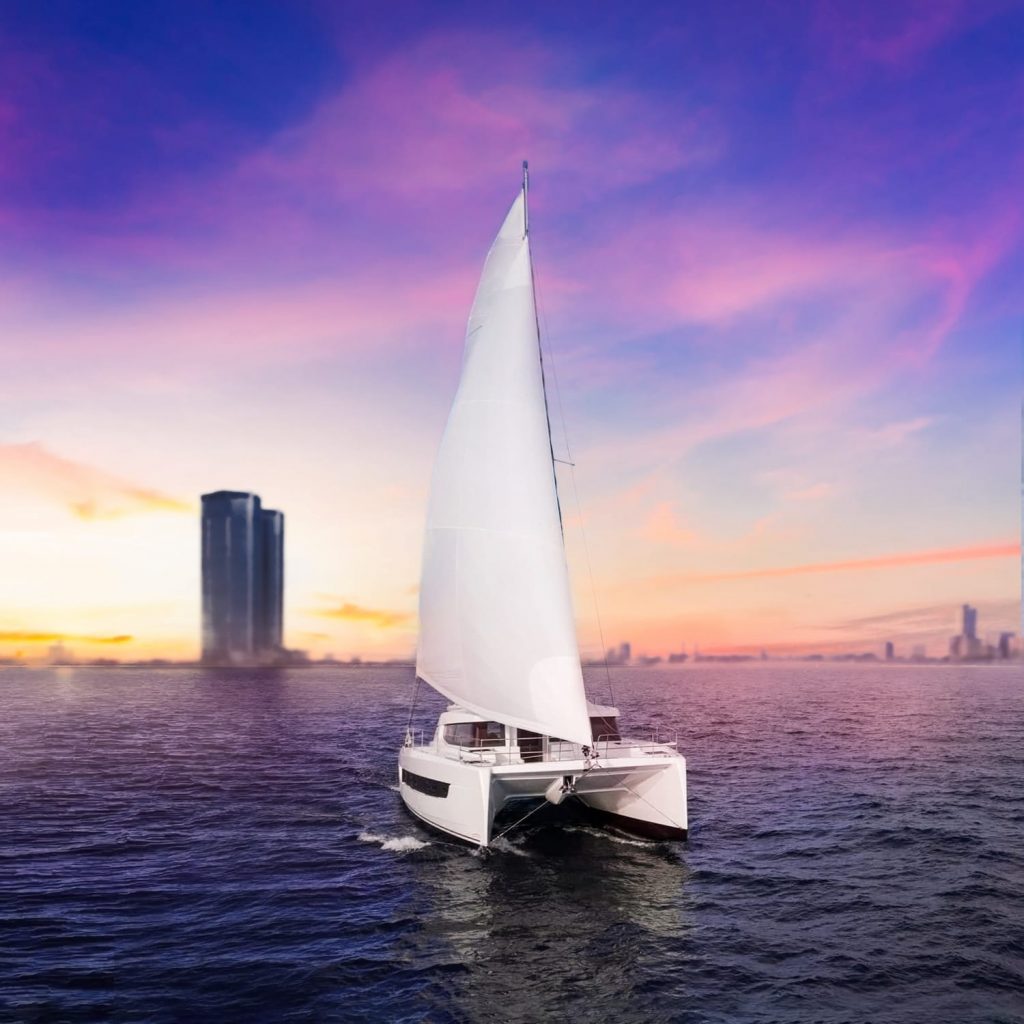 Celebrate your big day on board the luxurious catamaran yacht, "FREEDOM". Set sail in the sunset of the evening and celebrate your romantic night with your loved one enjoying unique and peaceful surroundings
Prices – Packages from AED 890
RSVP – Guests are encouraged to book as soon as possible as only limited spaces are available for the ultimate catamaran experience.
Set Sail in the Ras Al Khaimah Marina
Discover a scenic route from sunrise to sunset on our sailing and motorized catamaran yacht "Freedom". A magical atmosphere to bring together friends, family and colleagues to celebrate a special occasion. Cruises start from the private marina of Hilton Garden Inn Ras Al Khaimah.
RSVP – Guests are encouraged to book as soon as possible, limited capacity on board
Holi Celebrations
Date – 19th March
Venue – Garden Grille restaurant
Price – AED 79 with flavored water for adult – for kids as per policy
Celebrate Holi, the Indian festival of colours at Hilton Garden Inn, Ras Al Khaimah. The fun-filled festival is a celebration of good music, delicious food and a whole lot of colour.
St Patrick's Day
Date – 17th March
Venue – Garden Grille Restaurant
Price – AED 110 for adults – for kids as per policy (Kids under 6 years old eat for free and above between 7 – 11 pay half price)
Celebrate with all things green this St Patrick's Day at Hilton Garden Inn, Ras Al Khaimah, indulging in an eccentric menu to fit the occasion. The all-green menu will leave you feeling lucky.
Bollywood Night
Featuring delicious desi Indian dishes and a live DJ spinning chart-topping Bollywood tunes, Bollywood Night at Hilton Garden Inn happens every Friday and Saturday in the Garden Bar. With spicy cocktails and street food classics on the menu – every weekend will be a celebration!
Location: Garden Bar
Price: a la carte menu available
Date: Every Friday & Saturday
Timing: 6 PM to 10 PM
Pool Day Pass
No need to stay over, you can enjoy the cooler weather and bask in the Winter sun in Hilton Garden Inn Ras Al Khaimah's temperature-controlled swimming pool with a pool day pass.
For those who want to make visiting the venue a regular thing, the hotel has membership offers that give guests unlimited access across the weekday and weekends and a 15% discount off food and beverage and room rates.
Location: Pool
Price: During the week – AED 55 per person; AED 90 per couple; AED 30 for children
During the weekend – AED 65 per person; AED 110 per couple; AED 40 for kids aged 4 to 18 years old (kids under four go free)
The membership is available for three, six or twelve months and the starting price for an individual for three months is AED 1,025, for couples AED 1,610 and families AED 2,140.
Contact and Location
For more information or to make a reservation, call +971 50 377 6613.