To celebrate the occasion of the UAE's 50th National Day, residents and visitors can explore the great outdoors in the nature-based Emirate and take advantage of a curated list of offers and activities to make the most of the long weekend. A haven of year-round sunshine, Ras Al Khaimah is diverse in its appeal boasting stunning beaches, lush mangroves, and a vast desert, in addition to fertile, green oases and the majestic Hajar mountains, including the country's highest peak – Jebel Jais.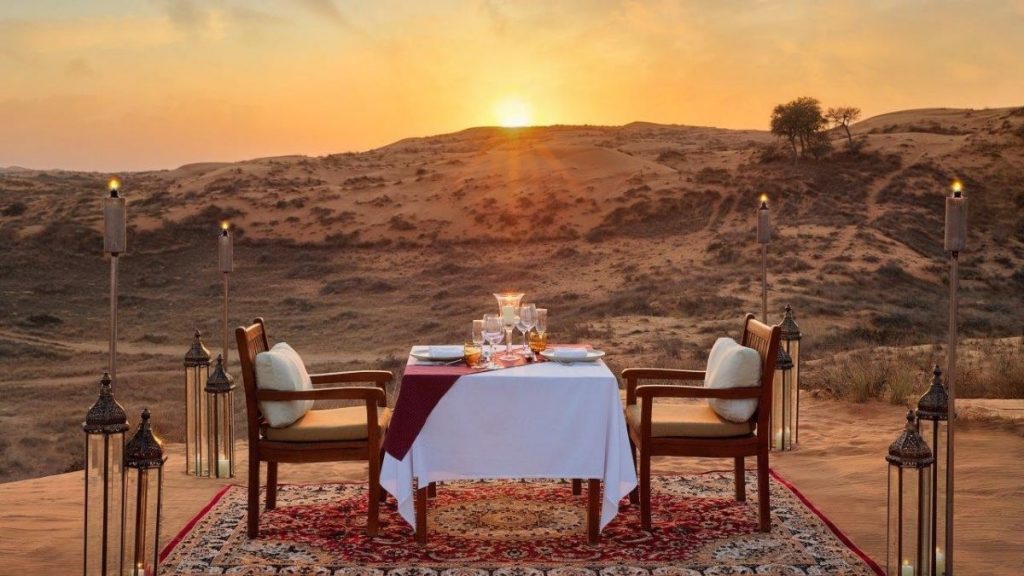 Ras Al Khaimah Tourism Development Authority is also encouraging visitors to capture its stunning views and attractions – the setting that Instagram dreams are made of – via a social media competition.
Social Media Competition
Anyone who posts photos or videos on their public profiles with #CAPTURERAK50, #UAE50, #UAENationalDay50 and #50celebrations will automatically be entered into a special draw to win any of the three cash prizes worth AED 5,000, AED 3,000 and AED 2,000 each. The competition will run until Saturday 4th December and three winners will be announced on Thursday 9th December 2021.
So, take a road trip up north and celebrate the UAE's golden jubilee in Ras Al Khaimah:
Cultural Escapes
With over 7,000 years of fascinating history dating back to the Bronze Age, traditional culture and magnificent landscapes, visitors can take a step back in time and explore the Emirate's diverse heritage by visiting the following attractions:
The Suwaidi Pearl Farm: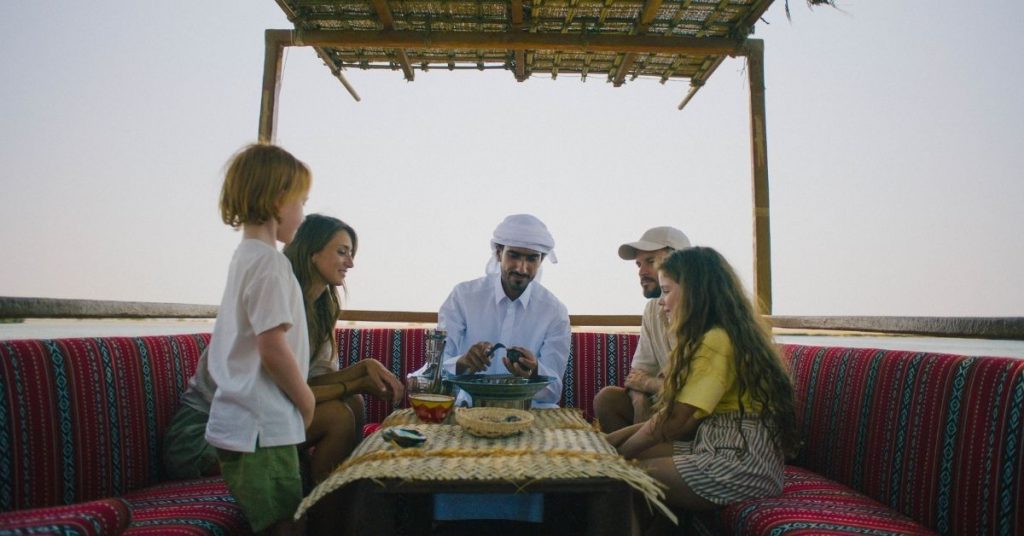 the region's first cultured pearl farmbringing guests closer to the nation's heritage, through mangrove tours, pearl diving demonstrations and a tour of the facilities, promoting an understanding of the history of pearl farming in the Arabian Gulf, an insight into the various types of pearls found in Ras Al Khaimah and the process of pearl farming | For more information and to book a tour, please contact +971 7221 1124 or +971 50 681 5151. Alternatively, please visit http://www.suwaidipearls.ae/
The National Museum of Ras Al Khaimah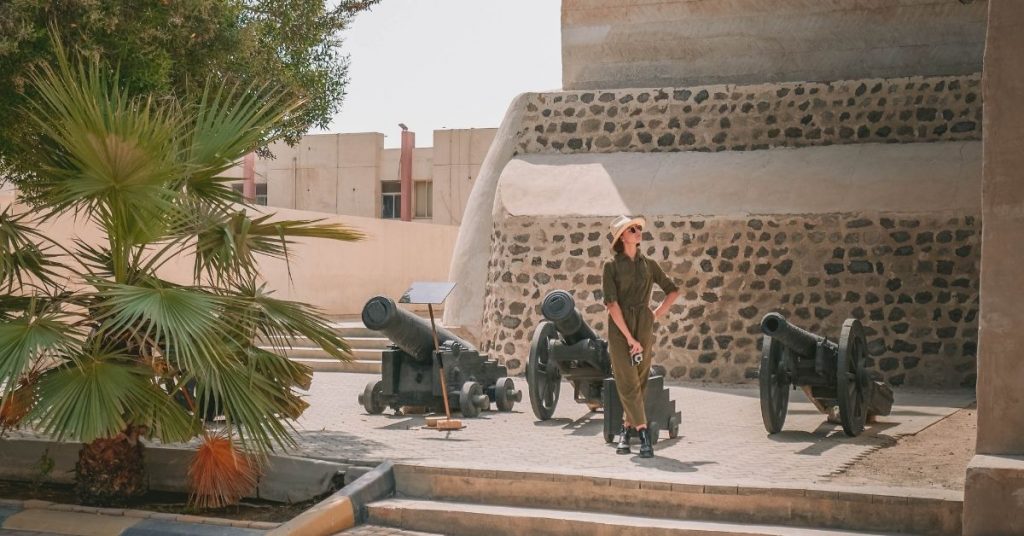 delve into the rich history of the Emirate and learn the significance of date harvesting and its process, through its engaging Tamra exhibition | For more information visit https://rakheritage.rak.ae or call +971 7233 3411 | Closed on Mondays
Outdoors and Adventure
Known as the adventure hub of the Middle East, Ras Al Khaimah holds a special place in the hearts of outdoor enthusiasts and those looking to reconnect with nature. Boasting a number of certified adventure providers, thrill seekers can head to the mountains and explore a range of activities including rock climbing and mountain biking. Hiking enthusiasts can also explore Ras Al Khaimah's wide range of popular routes such as Wadi Showka and Wadi Shewa, while those looking for more challenging routes can discover the popular Stairway to Heaven, known as the most challenging hike in the UAE. Visitors can also enjoy kayaking in the mangroves, off-road driving, and camping in the vast desert dunes, perfect for those looking to escape the hustle and bustle of the city.
The jewel in the crown of Ras Al Khaimah, Jebel Jais, the highest mountain in the UAE, is also home to a number of adrenaline pumping experiences designed for visitors of all fitness levels and ages:
Jais Flight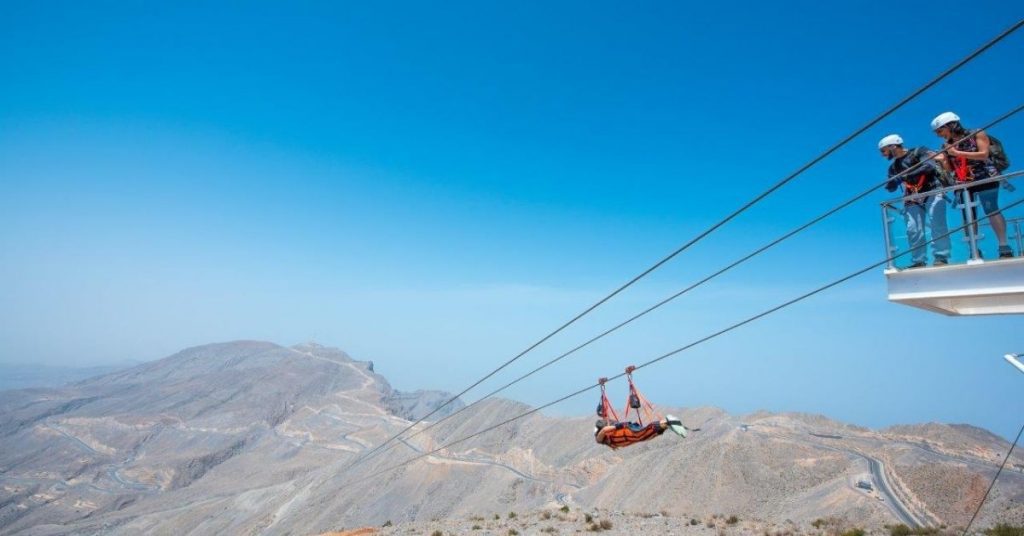 Soar the skies with the Jais Flight, the world's longest zipline andone of the destination's highest profile attractions, loved by adrenaline junkies from around the world | The experience starts from AED 270 and can be booked via visitjebeljais/jaisflight.com
Jais Sky Tour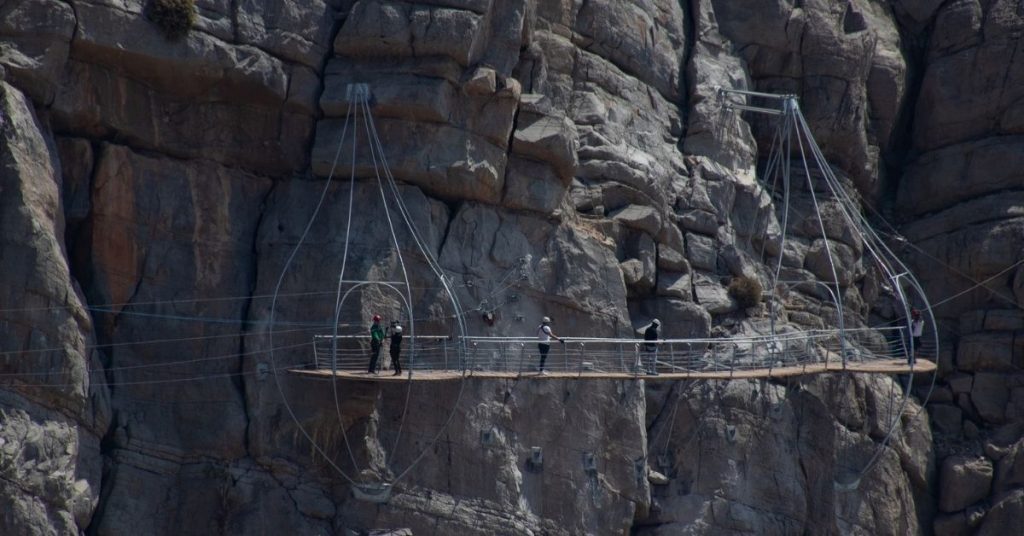 Providing an unprecedented bird's eye view of Jebel Jais, the Jais Sky Tour comprises of seven ziplines high above the grand cliffs and canyons of Jebel Jais, connected by nine platforms and a 15m-long sky bridge – the highest of its kind in the UAE | The experience starts from AED 210 and can be booked via visitjebeljais/jaisskytour.com
Bear Grylls Explorers Camp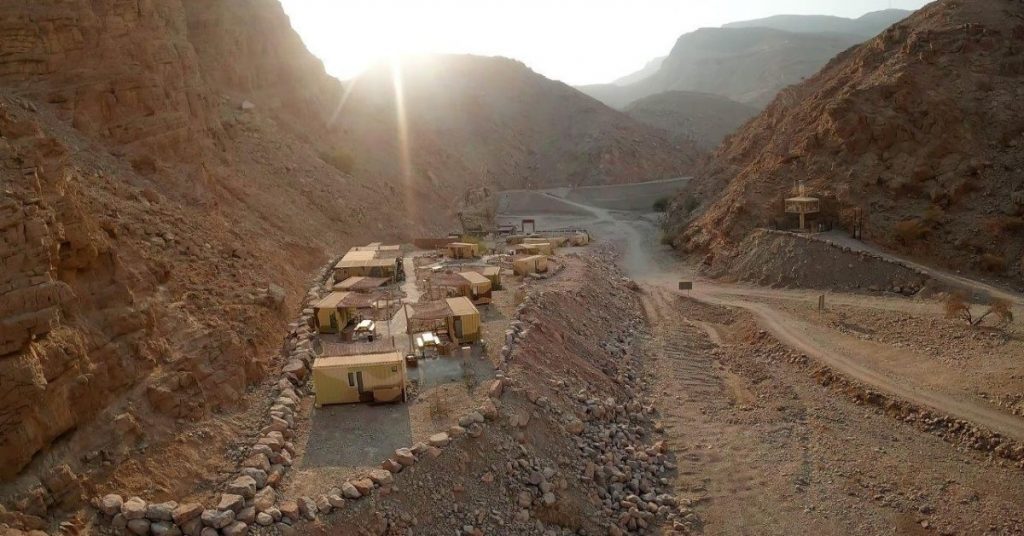 The world's first branded accommodation at the Bear Grylls Explorers Camp has been expanded to offer 16 recycled and redesigned cabins nestled within the mountain. Learn survival skills and put them into practice at the region's first Bear Grylls attraction. Run by experts trained at the Bear Grylls Survival Academy in the UK, courses include the Essential 4-hour beginner level, Surviving the Wild (8-hour intermediate course) and Primal courses (24-hour overnight course) for individuals and families. The Ropes Course, suspended 10 meters above ground, challenges visitors as they tackle rope swings, wobbly bridges, swinging loops and more. For more information or to book a survival course, please contact +971 720 36999 or visit www.beargryllscamp.ae
1484 by Puro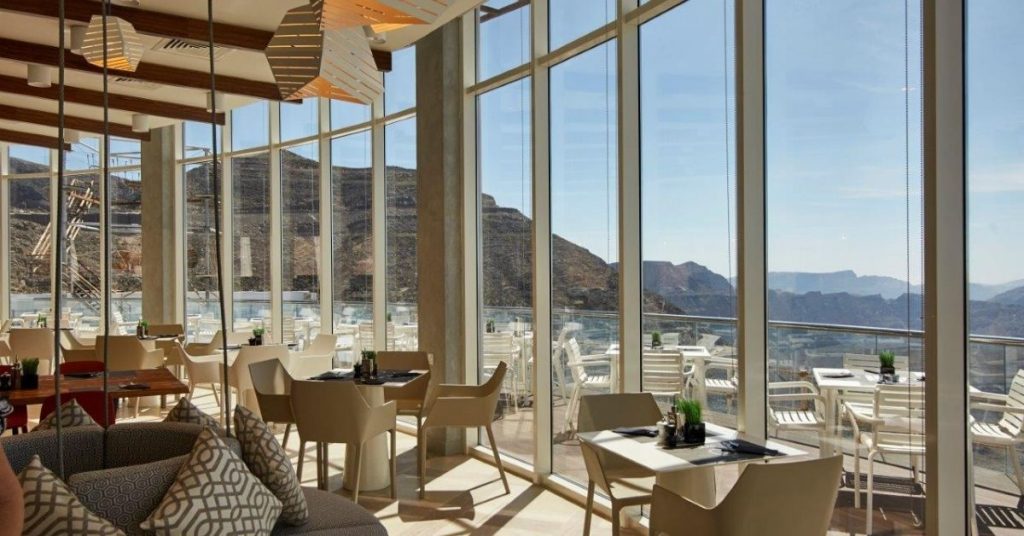 For visitors looking to unwind with a view, 1484 by Puro, the UAE's highest restaurant, offers a tempting array of cuisines created using locally sourced ingredients. The floor-to-ceiling windows offer up uninterrupted vistas that act as the ideal backdrop to a spectacular meal in the company of friends and family| To book a table at the restaurant, please call +971 56 317 3985
Rest and Relaxation
The Emirate is also home to a number of world-class hotels and resorts with special staycation and dining offers, ideal for those in search of a luxurious haven in which to unwind and relax:
The Ritz Carlton Ras Al Khaimah, Al Wadi Desert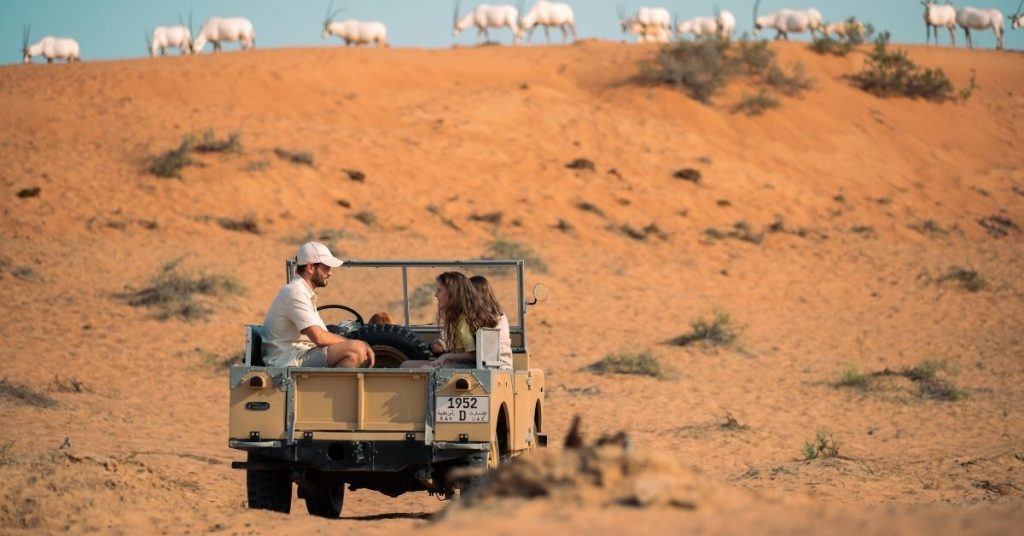 The Ritz-Carlton Ras Al Khaimah, Al Wadi Desert, invites guests to connect with nature and culture amid the beauty of a 1,235-acre protected reserve. Over the National Day weekend, the resort is offering guests a two-night stay in its private pool luxury villas including daily breakfast at Kaheela and BBQ dinner at the Kaheela Terrace starting at AED 4,500. The property's Experience Concierge can also arrange a desert trek on camel- or horseback, a private archery lesson or an evening of stargazing. Its National Day dining experiences include:
Kaheela | Emirati breakfast, lunch and dinner featuring Louqaimat with date syrup, five authentic lunch dishes and BBQ night at the terrace | AED 50 for each lunch dish and AED 250 for BBQ dinner
Moon Bar | Sundowners and canapes at AED 50
Paddock Café | Emirati-inspired shakes and cakes at AED 50
+971 7 206 7777 or email reservation.RAKdesert@ritzcarlton.com
The Ritz Carlton Ras Al Khaimah, Al Hamra Beach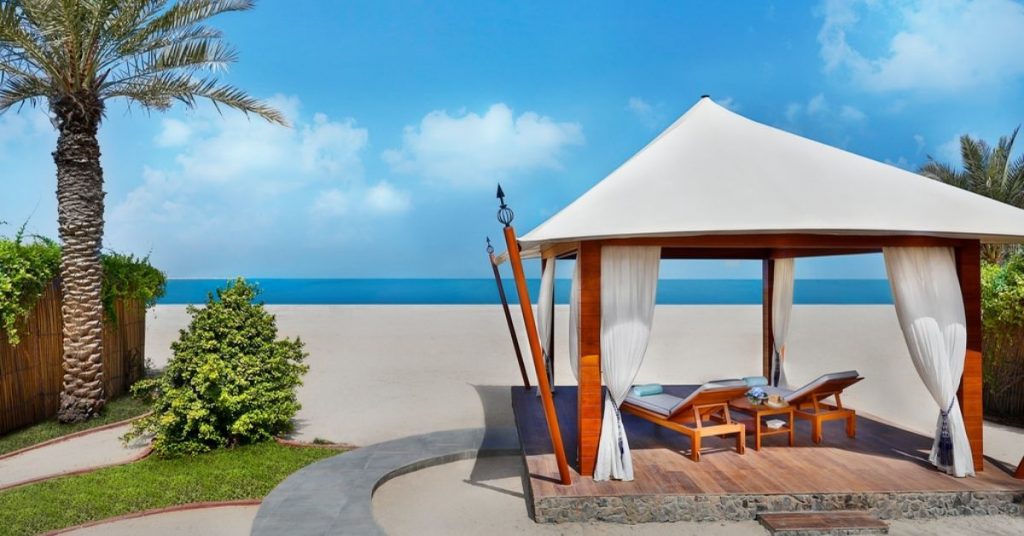 Nestled on the stunning Arabian Gulf coastline and with its own private pristine white-sandy beach, The Ritz-Carlton Ras Al Khaimah, Al Hamra Beach, offers seclusion and luxury in equal measure. Guests can indulge in a two-night stay over the long weekend in an Al Rimal Pool Villa including daily breakfast at Khaleela, an Arabian mixed grill lunch and a three-course dinner starting at AED 4,500. The stay package is valid from Wednesday 1st to Friday 3rd December. In addition, its National Day dining experiences include:
Shore House | Delicious Arabic mixed grill for two people for AED 295 (including soft beverages), three-course set dinner menu for AED 245 per person (including soft beverages) and one mocktail and sundowner at AED 50
+971 204 8888 or email rc.rktrz.experience@ritzcarlton.com
BM Hotels & Resorts
Step away from the hustle-bustle of city life with an all-inclusive staycation.
Over the long weekend, room rates at the BM Beach Hotel start at AED 750++ and AED 850++ at the BM Beach Resort. When staying at either of the properties, guests can sign up for a variety of free sports activities such as gymnastics, water polo and aerobics, aqua Zumba, boccia game, step aerobics, beach volleyball, Latin danceclass and much more.
+971 7 203 4000 or email info@bmhotelsresorts.com
Long Beach Campground
Those looking to do things differently can opt for a stay at Long Beach Campground, the only leisure camp in Ras Al Khaimah, ideally suited for Winter glamping and getting a feel for outdoor living. Guests of all ages can embark on exciting activities such as sunrise yoga, kayaking, team games, pottery classes and more.
+971 7 203 4000 or email info@bmhotelsresorts.com
Rixos Bab Al Bahr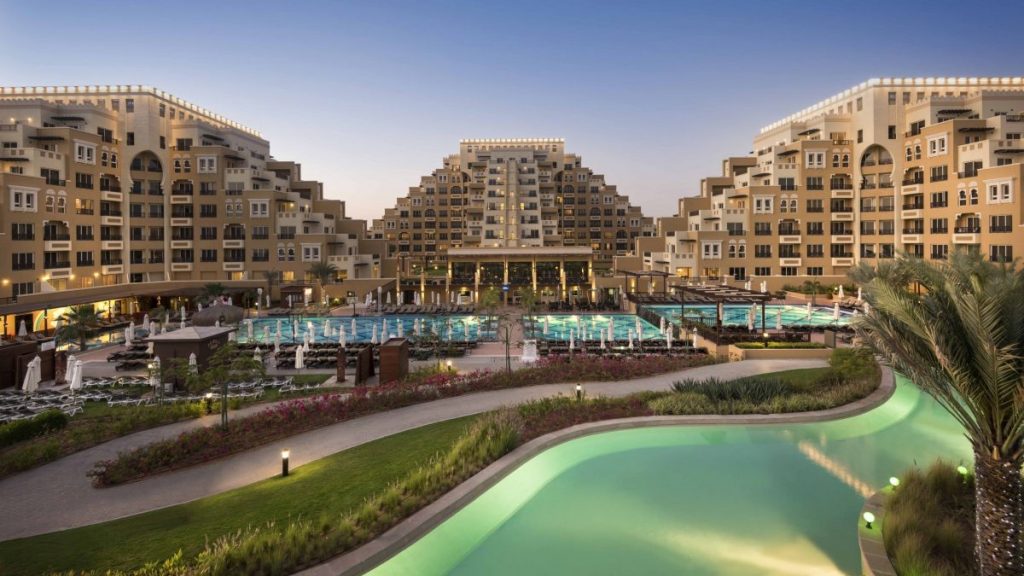 Residents looking for a charming two-night or more hotel stay over the long break can head to the Rixos Al Bahr, Ras Al Khaimah. With special room offers and benefits curated to your taste, guests can soak up the sun and unwind on the property's pristine private beaches. With 20 percent discount off in-room dining, free a la carte restaurant reservations and room upgrades, guests will be guaranteed an exceptional escape filled with family friendly experiences.
+971 7 244 4400 or email reservations.rak@rixos.com
The Cove Rotana Resort Ras Al Khaimah
Those looking for an authentic Emirati dining experience on National Day should look no further than The Cove Rotana Resort. Feast on an array of oriental and Emirati delights, including a selection of hot and cold Mezze, traditionally cooked lamb Harees or seafood Machbous with oriental spices and lamb Ouzi with oriental style rice. To end the meal on a sweet note, a wide selection of Arabic and local sweets such as Emirati luqaimat await | AED 127 for lunch and AED 164 for dinner per person | 1pm to 3pm and 6.30pm to 10pm
+971 50 463 7216 or email res1.cove@thecoverak.com