In this edition of 'In the Spotlight', we cover the RAK influencer Alexandra Toma from Romania who has many hobbies. Some of the most prominent ones are Scuba diving and horse riding. She tells us more about her journey from Romania to UAE, in this interview.
Tell us something about yourself?
Hi! My name is Alexandra, I'm Romanian and I live in the UAE for the past 9 years. I started my work career in UAE as a sales assistant in one of the malls in Dubai. I quit my job 3 years back and I started freelancing. Now I'm into business development, marketing, and building relationships between companies. I also established a small business for myself, selling honey and some other products here in UAE. I'm a scuba divemaster, Horse rider, rock climber, and more. I'm living and working in RAK for the past 5 years.
When did you come from Romania to UAE?
In 2012, I first came to UAE for holiday, but then I loved the weather and everything else here so I never wanted to go back to Romania, which is a cold-weather country. I'm more of an ocean lover, dry mountains, and desert dunes lover.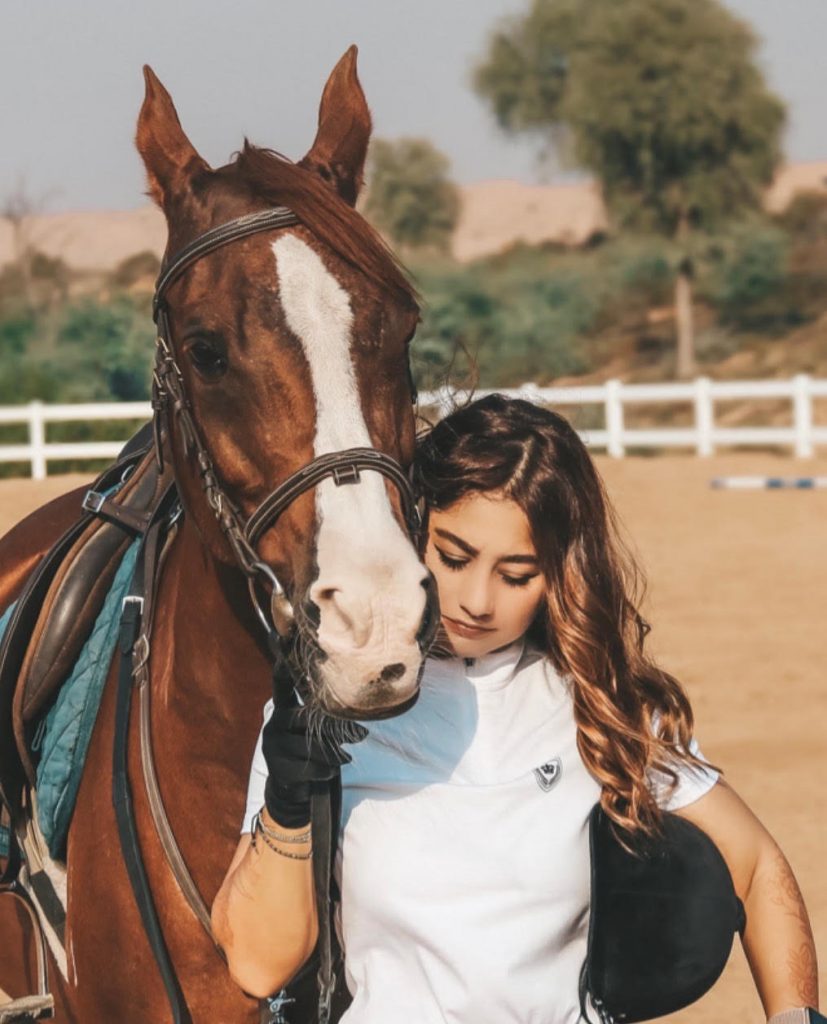 When attracted you to horse riding?
For the past few years, I was so eager to learn how to ride. Been trying so many stables but the one that helped so much and made a great rider was Marwan Stables, in Ras Al Khaimah. I started my riding classes only at the beginning of 2021 and now I've reached a great level that will allow me to participate in the endurance races in UAE the next season. They have an amazing way of teaching horse riding and connecting people with horses. They made me the rider that I'm today.
Tell us something about your scuba diving experience? Where all have done it?
I started scuba diving 3 years ago in Ras Al Khaimah ( Al Jazeera Diving Center) I took that decision because O was going thru a hard time in my life so I decided to do something new, something challenging that will keep me busy and engaged in daily life. I kept growing every time in this field, now I'm a Scuba Dive Master at Neptune Diving Center and planning for becoming a Scuba Instructor one day. Scuba Diving definitely change my life in so many ways. Connecting with God's creation in silence is the most peaceful and soul fulfilling. Scuba diving helped me to see many things differently and that made me become a Muslim(previously, I was a Christian). Now I love getting more people to start their scuba diving experience and connect with nature in different ways.
What does your regular day in UAE look like?
Since COVID -19, it's mostly working from home, in the morning, until 2-3 pm. After that, I go for horse riding training or if there is a dive, I go for the dive. Sometimes, I take friends who come from Dubai and AD or different emirates to hike in the mountains, camp or discover hidden gems in RAK and around RAK. Evenings, I go back to do some other work or just chilling with close friends.
What gadgets do you use for your blogging?
I normally use my iPhone for almost everything, but when I need something different and more professional I use my drone camera, a Canon camera and the GoPro for underwater shots.
What are your go-to places in RAK?
I love spending time near Al Hamrah Village, Marjan area or the Cornish. There are a lot of nice places like coffee shops or restaurants.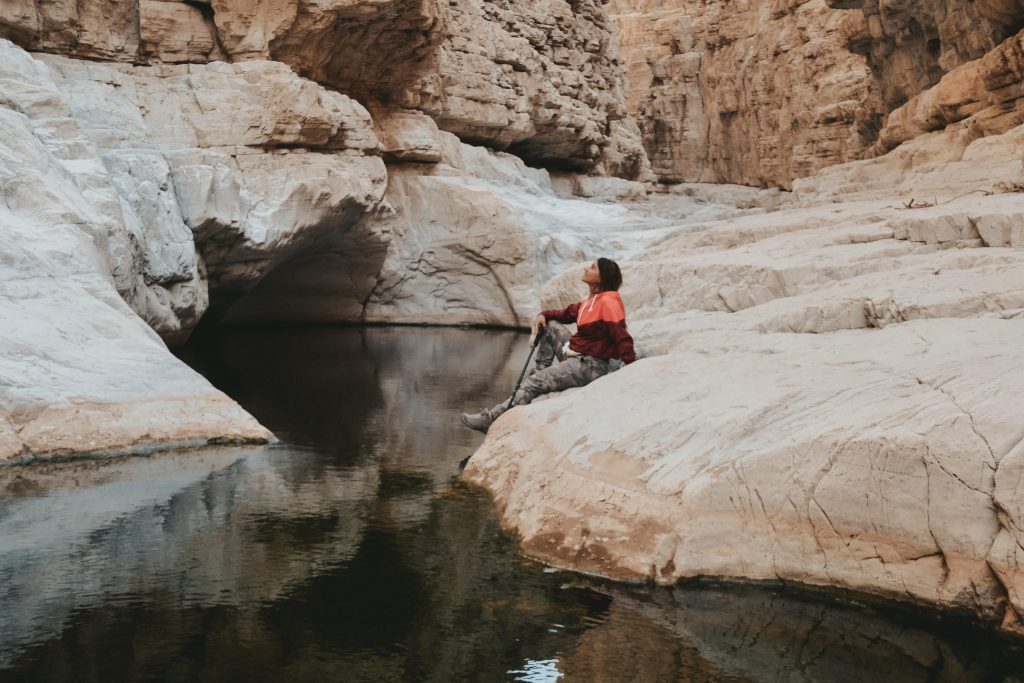 Favourite beach in RAK
My favorite beach in RAK is Al Hamrah Village beach. I live there so I always like to take a walk on the beach, do some exercise or just chill reading a book beside the sea.
Favourite camping spot
Definitely Wadi Shah, Jebel Jais.
Which one do you like better- Dubai or RAK?
RAK!
What's that one advice that you will give to the upcoming influencers?
Always do what scares you the most and challenge yourself only! Every day!