Listen to this article
Aldar Properties PJSC ("Aldar") has announced that is has acquired a prime beachfront plot of over 40,000 square metres located on Al Marjan Island in Ras Al Khaimah. The land was bought from Marjan, master developer or freehold properties in Ras Al Khaimah, and paves the way for a unique residential development on the island.
Aldar intends to combine the plot acquired from Marjan with existing land purchased as part of the DoubleTree by Hilton Resort & Spa Marjan Island acquisition earlier this year to develop a mixed-use residential community overlooking the Arabian Sea. Set to launch in 2023, the development will become Aldar's first residential community in Ras Al Khaimah with a mix of over 2,000 branded and premium residences with access to retail spaces, a beach club, and two kilometres of private beach.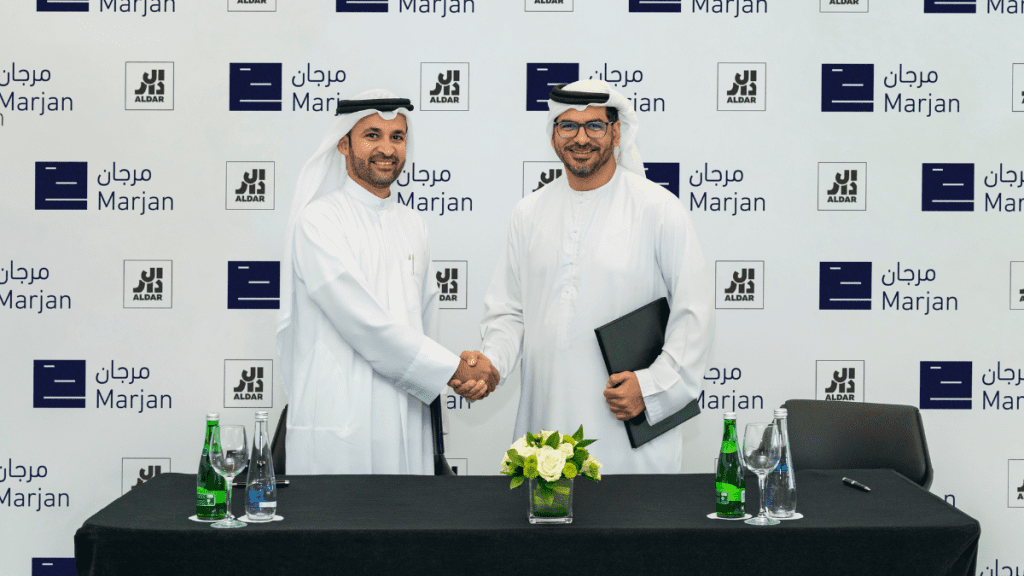 Commenting on the acquisition, Talal Al Dhiyebi, Group Chief Executive Officer at Aldar Properties, said: "Ras Al Khaimah continues to represent an attractive market for Aldar, driven by the Emirate's demographics, strong market fundamentals and dynamics. Its appeal as an investment and living destination continues to grow, benefiting from the return of leisure travel and the continued efforts and execution of the Emirate's strategy to attract investment, residents, and visitors. With this new land deal and our recent acquisitions, we are excited about Aldar's growth potential in the market."
Jonathan Emery, Chief Executive Officer at Aldar Development said: "This acquisition provides us with an opportunity to add to Al Marjan Island's appeal as a lifestyle destination by bringing Aldar's expertise in developing some of the most sought-after communities in Abu Dhabi. This will be our first residential development outside of our home Emirate, and we are excited to deliver a product that is unique and aspirational, while attracting new international investors to Ras Al Khaimah."
Abdulla Al Abdouli, CEO of Marjan, added: "Al Marjan Island is regarded as a world-class leisure and lifestyle destination,​ and it continues to attract interest from leading regional and international investors and operators. ​Our role is to deliver the long-term vision of the leadership to establish Ras Al Khaimah as one of the region's preferred lifestyle and investment hubs​ and it gives us great pleasure to see this vision come to life. Aldar's first residential project in Ras Al Khaimah is a reflection of its trust in Al Marjan Island as a destination."
The transaction has the potential to further enhance Al Marjan Island's strong position as a prime beachfront and leisure destination, and showcases Aldar's commitment to expand its growing portfolio in Ras Al Khaimah – a market with considerable growth potential and backed by robust market fundamentals – as it continues to scale, diversify and grow its offering in the Emirate following the recent acquisitions of Al Hamra Mall, Rixos Bab Al Bahr and DoubleTree Hilton Resort & Spa Marjan Island.