The 450 sq m garden grows a range of vegetables and herbs for use in-house
As it works to become even more sustainable, The Ritz-Carlton Ras Al Khaimah, Al Wadi Desert has launched its Chef's Garden to grow fresh vegetables and herbs for use in the property's Kaheela restaurant.
With the hotel located in a nature reserve and home to a diverse range of wildlife, executive chef Anees Ansari was inspired to have the same connection with the natural world in his food.
He said: "I want to work towards sustainability by always offering our guests food prepared from fresh, home grown and locally sourced ingredients. I come from a village in India where we grow our own vegetables and herbs and I have been raised with eating food prepared from fresh ingredients. Therefore, I understand the health benefits of eating food prepared with fresh, organic, fertiliser free ingredients."
Currently growing the likes of has basil, aubergine, spring onions, lemongrass, garlic, rocket leaves, tomato, spinach, potato, pumpkin, rosemary, thyme and mint in the garden, Ansari is hopeful of introducing herbs commonly used in Arabic-inspired dishes including coriander and saater in the future. However, the UAE's climate does make things difficult, he acknowledged.
"We can only plant herbs and vegetables during certain months of the year. We utilise kitchen waste including peels of vegetables and fruits for the soil during summer months in order to create fertile soil for planting seeds during the cooler months.
"We wanted to start on a smaller scale to observe how the seeds will respond to the soil and climate conditions. It has been successful so far and we have been able to use rocket leaves in our signature Kaheela salad, herbs including rosemary for marinating our meat preparations, mint for Arabic dishes and spring onions for Asian dishes, all served at Kaheela restaurant."
The garden is also used as an educational tool for children, teaching them about the process of growing herbs and vegetables, often for the first time, said Ansari. It's just the start of his plans for the mini-farm.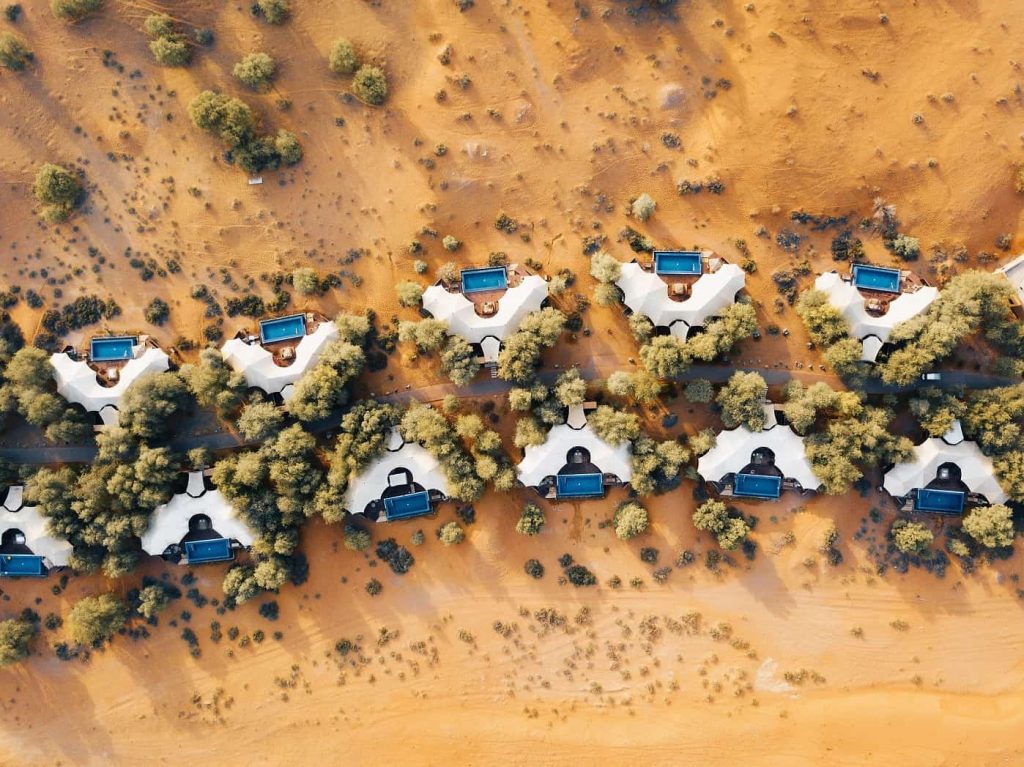 "After the success of the Chef's Garden at Kaheela, our plan is to build another garden besides our signature restaurant Farmhouse. Since Farmhouse focuses a lot on the farm to table concept, we want to grow our own herbs to flavour meat and sauces used in preparing the dishes.
"Moving forward, we will also look at hosting special seasonal menus by using the ingredients that will grow at the Farmhouse garden. Beside this we have plan to introduce a 'plant and play' activity that will complement the resort's Ritz Kids program focused at educating young guests on process of planting seeds."
---
---